Professionals within the infocomm and technology (ICT) sector are feeling less secure when it comes to their employment.
A survey by Greythorn found last year, two thirds of 3,000 Australian IT professionals felt either very secure or secure in their current role. This is lower than the 67% reported in 2012, 75% in 2011 and 85% in 2010.
The report added 92% of candidates are either actively looking for a new role or keeping an eye out for new opportunities.
For those who want to stay with their current employer, the top five retention factors were a good remuneration package (48%), flexible working arrangements (44%), the challenge the role provided (37%), a convenient location (37%) as well as colleagues (27%).
Despite remuneration being the top factor, 44% of respondents said they have not received a pay increase in the last 12 months, with 25% reporting they were happy with their bonus and another 25% saying they weren't.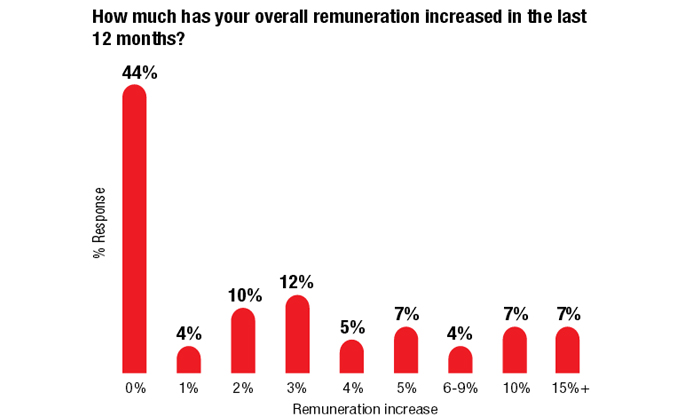 Source: Greythorn Market Insights & Salary Guide 2014/2015
However, the report also found 37% of respondents did not believe they had career progression opportunities in their current role while a quarter were unsure.
Additionally, nearly one in every five (18%) employees said they were not satisfied or engaged in their jobs – another cause of concern for companies.
"Staff engagement and retention can be enhanced by providing clear communication on strategic direction to address job security as well as developing employees' careers and how they can be moved to a position where they can up skill," Richard Fischer, managing director of Greythorn, said.
"Addressing clarity on the future as well as talking to them about career development and when this may be provided, is key."
Image: Shutterstock