There's almost nothing that brings the world together like a big, international sporting event.
As the 2014 FIFA World Cup kicks off tomorrow with the first match between Croatia and Brazil, offices around the world have been getting into the football mood with office decorations, sweepstakes and keepy-uppie competitions.
We had a quick scour around the internet to see what some workplaces were getting up to, but we want to see your offices!
Send us an email with images of your office decorations or other things you're doing to get into a football frame of mind and we'll add them to our list! Send your pics to: rebeccal@humanresourcesonline.net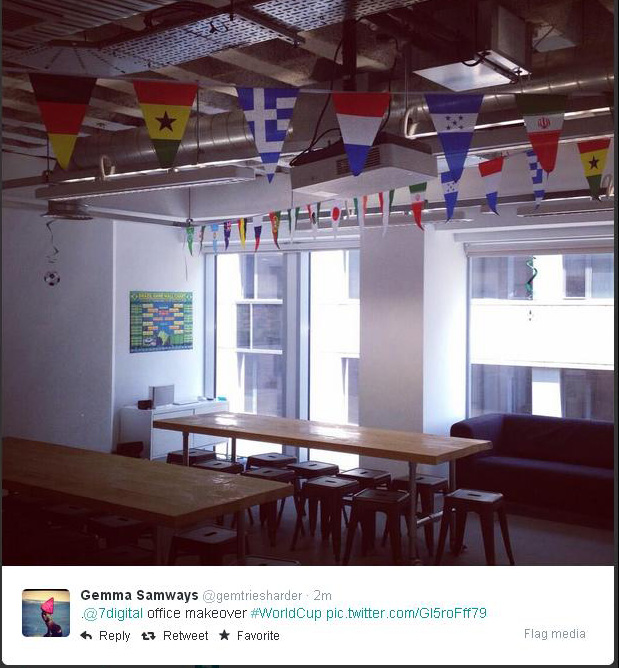 These guys at a radio station in Ireland decided to pay a game of keepy-uppie.
The 666 ABC Canberra office got into the football zone: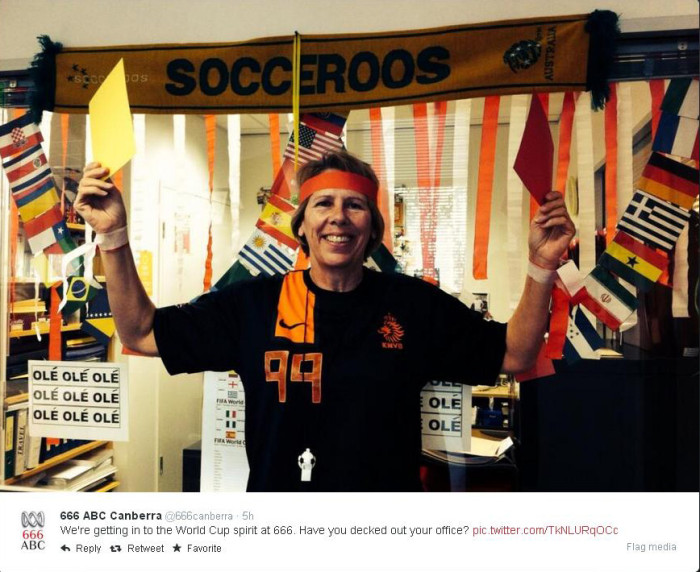 As did the MEC Global office: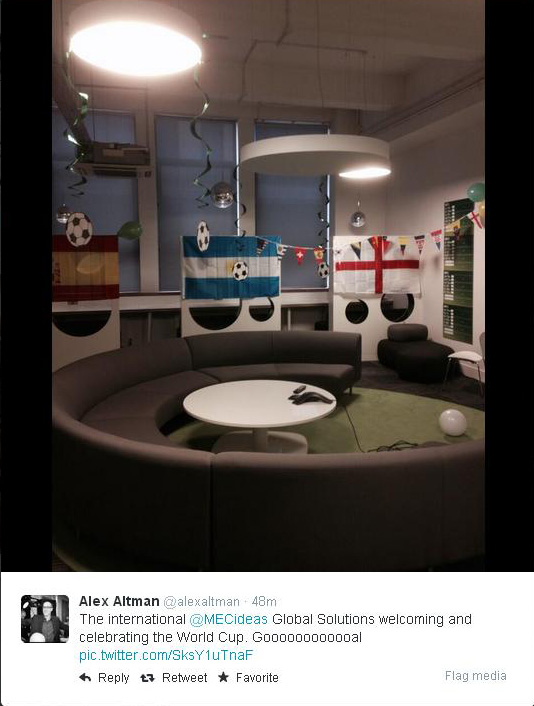 The Football Federation Australia obviously got into the swing of things with this video of staff decorating their office:
Is your office turning green and gold for the World Cup? #GoSocceroos https://t.co/KJaYNhYdQ0

— Twitter Sports AU (@TwitterSportsAU) June 6, 2014
Even if all you can rustle up is some flags of the world, it will do!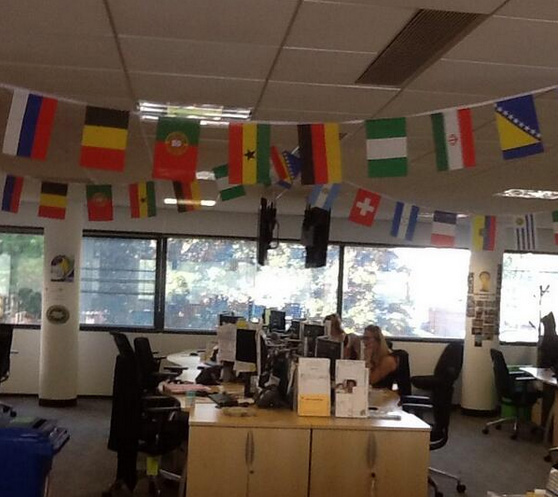 So, care to share your decorated offices?
[READ MORE: Preparing your business for World Cup fever]
Image Source: Twitter