It's no secret the corporate world still has a way to go when it comes to gender equality, but one survey's new findings suggests there could be more for us to worry about as employers and HR leaders.
Business author Megan Dalla-Camina surveyed 1,000 American women and found 70% don't believe it is possible to be successful both at home and in the office.
There's a further need to better support female employees, as the report also found 64% of women with children and 72% of women without said they struggle to "have it all" and nearly half of respondents described their life over the last year as "hanging on by a thread."
Two thirds of respondents said they wanted a better career, with 60% of women stating that their one career wish was for better opportunities.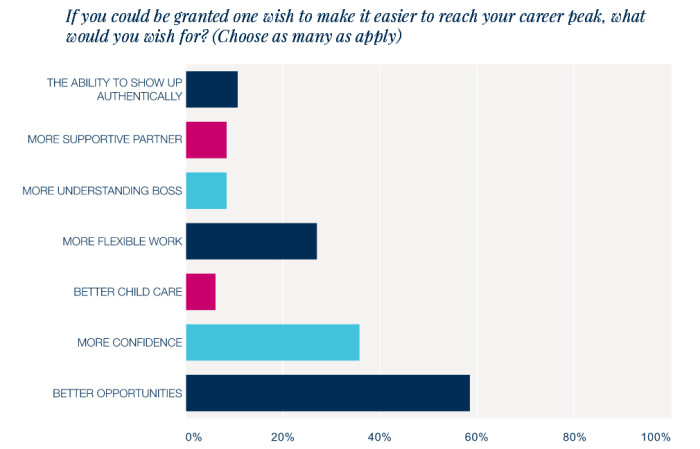 Source: Megan Dalla-Camina's "Getting real about women and work"
"Yet only a small percentage of women actually have a career plan in place, with more than 70% of women operating without one, and nearly 40% saying they are just 'winging it'. A need for greater confidence and more workplace flexibility were also high on the wish list," the report said.
"What women need are real strategies and support mechanisms that enable them to create robust career plans, get tangible help to seek out the opportunities they crave but can't seem to identify, and find the support to make real inroads in how to manage the never ending work and life struggle."
Image: Shutterstock