We've previously written a tongue-in-cheek piece about the similarities between using Tinder while looking for a long-term relationship, and recruiting the right-fit candidate.
With Valentine's Day right upon us, background screening provider HireRight gave impetus to the idea by summing up the four similarities between dating and recruiting.
From 'catfishing' to following up after the date or interview, the parallels drawn couldn't be more uncanny – more so, with the rise of online dating and e-recruiting today.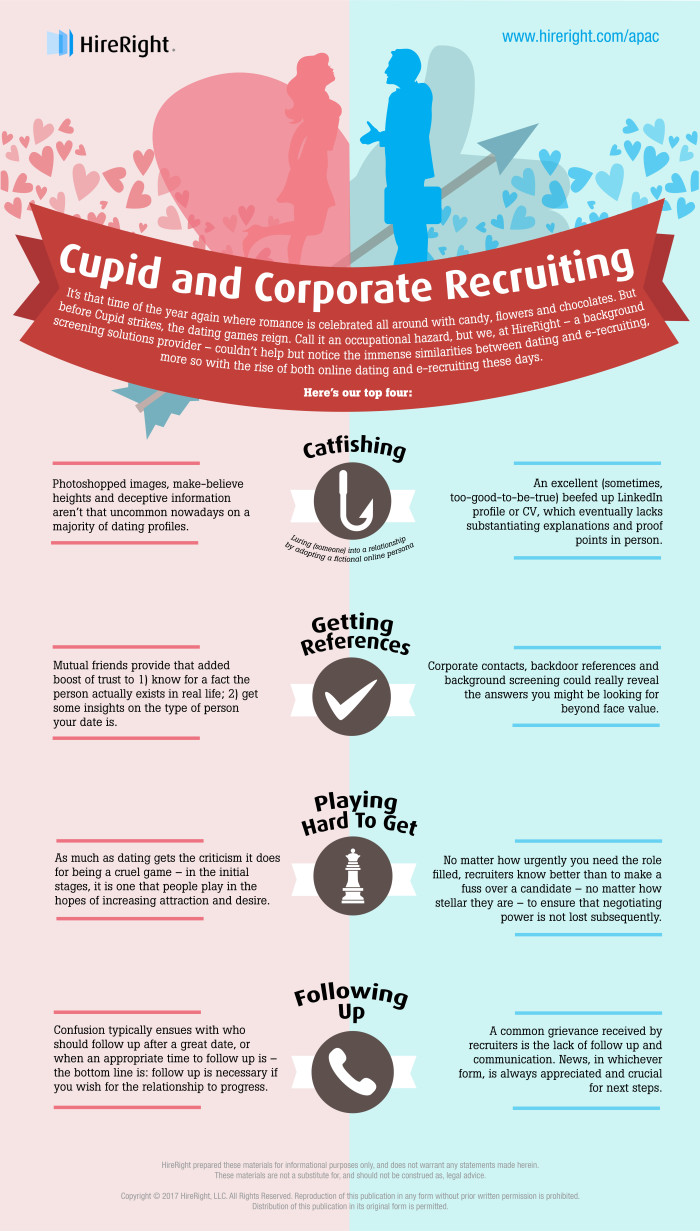 Lead image / StockUnlimited
Infographic / HireRight