After 15 years at its old premises, Westpac Banking Corporation moved to its new location this year.
Now based in Asia Square Tower 2, the bank used the move as an opportunity to design and cultivate an environment which better supported employee performance and engagement and strongly reinforced its culture and heritage.
"We needed something that created an appropriate space for our customers, as well as recognising the energy and creativity needed in a growth business and the changing way people are working," says Phoebe Ryssenbeek, head of HR, marketing and communications for Asia, at Westpac.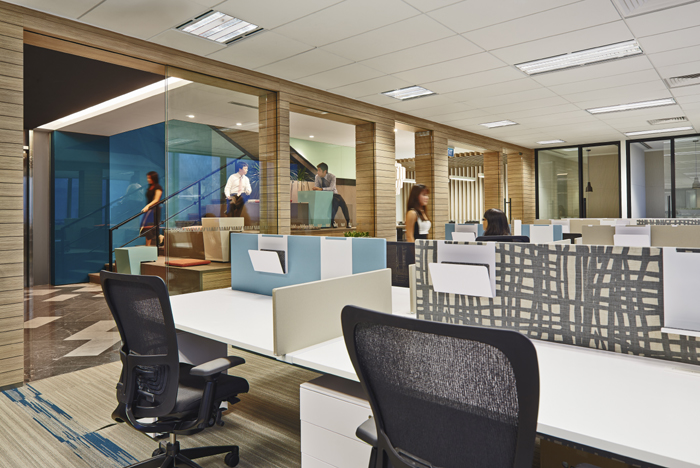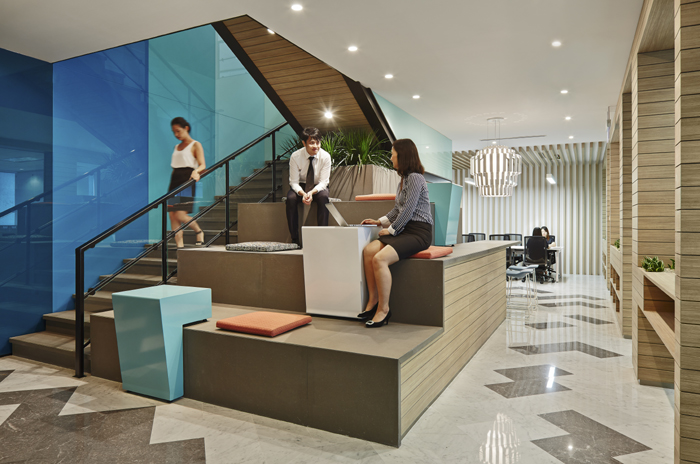 As Australia's first bank, she says the company made a conscious effort to include accents of its heritage in the design; there are spaces within the office which represent the Outback, bush, beaches and cities.
"My favourite area is our reception, which represents the Outback – it feels like you're standing in the red desert with clouds floating overhead," she says.
Westpac's Singapore office, which was designed by Realys Design & Build, was also engineered to facilitate an informal exchange of ideas and information. While there are still assigned desks, the space lacks office rooms; instead there are large communal areas and informal meetings spaces.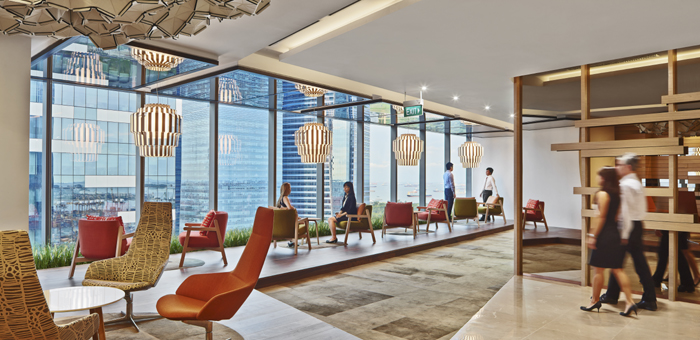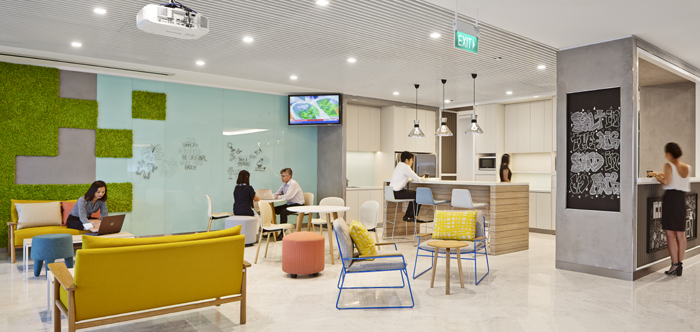 "We also have glass 'ideas' walls dotted around the office to allow people to scribble on the walls to map out ideas or work through problems together. And we have quiet spaces, small rooms that cannot be booked where people can retreat if they need to find some focus time."
Lance Vassarotti, the project lead for the office move, adds: "We have also incorporated our corporate culture through other measures: from giving the better views to the teams that work the longest hours to installing an internal staircase and a central pantry area to encourage integration and co-operation."
Ryssenbeek says the new space makes it easier for employees to get to know each other better, and that staff have embraced the new office well.
"Our first day here was like everyone's birthday had come at once – so much energy and excitement … and we've maintained that new office energy ever since," she says.
"I think the best response so far was from one of our employee's teenage children who, when they paid us a visit, exclaimed, 'Wow, this is a place where young people would want to work'. For a bank, we think that's a pretty cool endorsement."
Images: Owen Raggett
For the 5th consecutive year, HR Distinction awards will again honour the very best in the HR industry. Winning is both an affirmation of the exceptional quality of your work in the industry and among peers. Submit your entries now!
Contact us now for more details.