Looking for a job within the HR industry? It might do you good to have an active social media presence.
That is, according to a recent survey conducted by the Society for Human Resource Management (SHRM) and Ascendo Resources.
Polling 400 HR professionals across the US, the report shed light into the type of careers which might benefit from having a social media presence.
HR ranked fifth on the list, with 58% of respondents stating it is very important for HR job seekers to have social media accounts.
More than three out of 10 (31%) stated social media accounts are somewhat important for HR professionals, while only 6% stated they are not very important.
Social media accounts were deemed as most important for professionals looking for jobs within the communications and public relations ranked top at 82%, followed by marketing and sales (79%), and advertising (76%).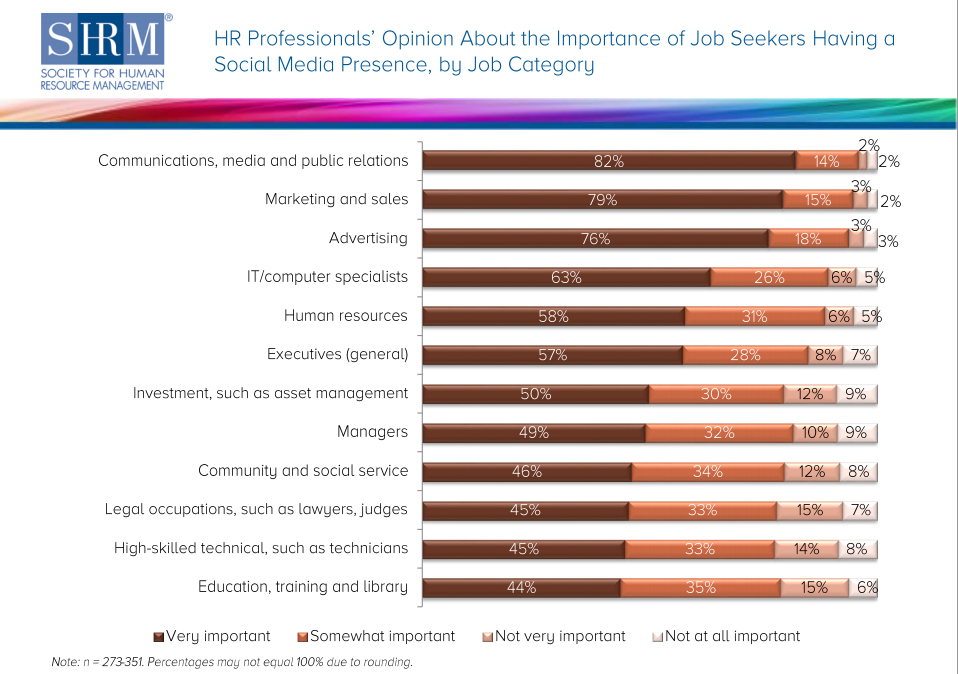 The least important occupations included military occupations, skilled trades such as electricians and plumbers, administrative staff and transportation workers such as drivers.
"Although the growth and popularity of social media have given HR another recruiting tool, a critical component to bear in mind is the accuracy of the information provided on a potential job candidate's social media profile," the report stated.
"It is important for both active job seekers and potential candidates in the workforce to maintain their social media profiles, making frequent updates and ensuring that the information is accurate."
Indeed, having a complete profile including employment history, education, skills on relevant sites was listed as the top tip (77%) by HR professionals which might help in making social media accounts more attractive.
Keeping public content professional came in second at 73%, followed by joining groups relevant to career (47%).
Image: Shutterstock