I'm ashamed to admit it, but this is what my desk looks like this morning: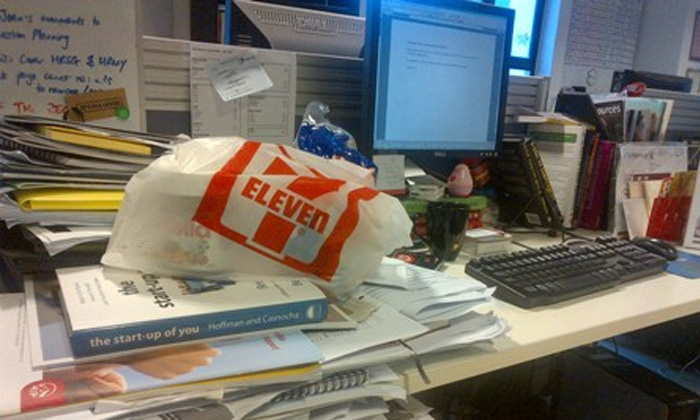 As a comparison, this is junior reporter Amos Seah's desk: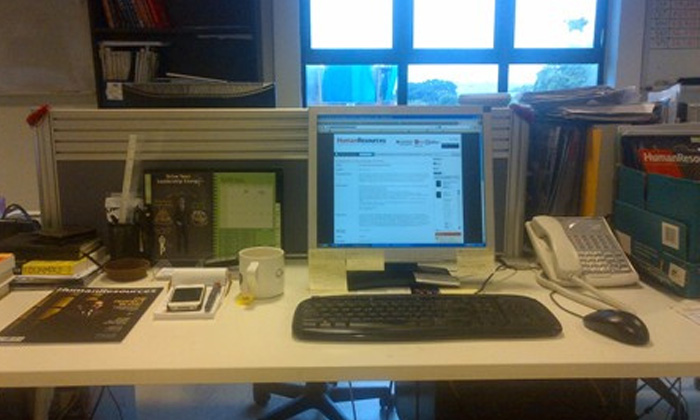 Yes, this is what my desk looks like most days and no, I haven't quickly aligned things on Amos' desk – this is really how organised he is.
I like to think of my desk as a place of 'organised chaos' (you might not be able to find anything, but I know where everything is) but apparently this isn't a good way to work and it's time I shaped up.
According to a 2012 Adecco survey, 57% of employees admit they judge coworkers with a messy desk. Half say they are "appalled" by how messy a colleagues' office is.
And, according to a separate survey by Staples, more than half of 2000 Brits questioned said they feel an immediate rise in stress when faced with a messy desk each morning – yet only half of them tidy their desks at least once a month.
So what can we do to tidy up our workspaces?
Keep a "current" pile
Apparently, a small stack of papers that are to be dealt with immediately is alright to keep on your desk. But my version of old papers, press releases and notes (below) is not okay.
Keep food off your desk
This one I agree with (the bread on my desk was brought in this morning for my lunch – so no finger pointing!) but I know I've been guilty of leaving a used plate on my desk before. I know, it's gross.
Allow yourselves a maximum of two personal photos
While I have almost no photos at my desk, senior journalist Sabrina Zolkifi has a lot (this is just a selection. She also has a map for her planned world domination on the other side of her desk.)
According to an article in Esquire, it's considered "normal" to have photos at your desk to show you are human, but they recommend no more than two.
What do you think? I think it's probably time I cleaned my desk more than once a month.