Jake Butler has been working with Evolve MMA for just under two years, but has been involved in athletics and martial arts since he was eight.
After graduating from Princeton University in 2006, Butler went straight into a career in finance on Wall Street, but soon found he tired of the rat race. He made the decision to move to Southeast Asia in 2008 and has never looked back since abandoning his climb up the corporate ladder.
Today, he divides his time between training for competitions and teaching classes at the gym. Butler has since gone on to win several ONE Fighting Championships (ONE FC) regionally.
What made you decide to be a trainer at the gym?
It goes hand-in-hand with training as a professional mixed martial artist. I love mixed martial arts, it's my passion, and I get a lot of enjoyment from being able to pass on my knowledge and help people get the same things I get out of martial arts.
What would an average workday be for you?
It's very busy and very tiring. Usually, we start with professional training at nine in the morning, and that goes on for about two hours. After that, we break and take on different responsibilities, whether it's teaching classes or doing some work for Evolve, and then we all come back at two in the afternoon for the second training session of the day, which also runs for about two hours. That usually involves a long run and some Muay Thai. After that, there's more work or teaching of classes.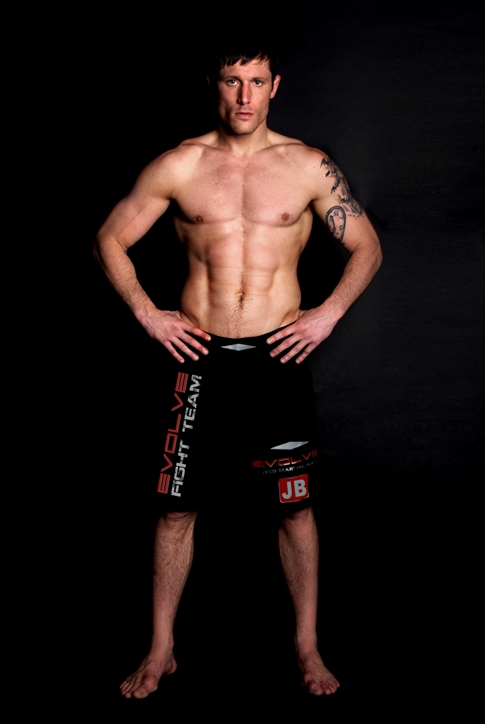 This might be an easy question for you, but what is the one thing about your job you most look forward to?
I enjoy the training, even though it's tough and not always fun, but it is all worthwhile especially when we're competing. For me, it's competing for ONE FC.
Is there something you don't like about your work?
Let's see… no, not really. Everyone else in my line of work might say the dieting because some guys have to go on a pretty strict diet to get down to their weight.
I'm fortunate because I don't have to lose too much weight, so it's not too bad. But I can genuinely say I look forward to all the other parts of my job when I walk in in the morning.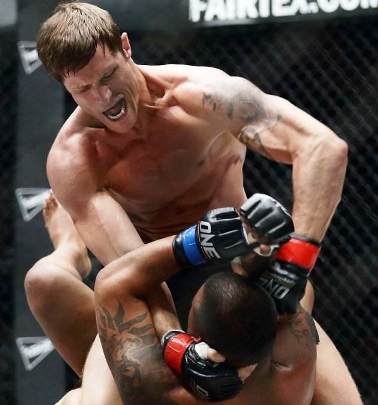 What would you say is the biggest misconception about being an MMA artist?
It's probably about the technical parts of it. It's still a sport and there's a lot more to it than meets the eye.
If you've never trained in martial arts and you go and see an event, it may seem simple and there isn't much technique, but in reality, it's a highly technical sport and all these things that go into the fight. People don't understand how technical the sport is.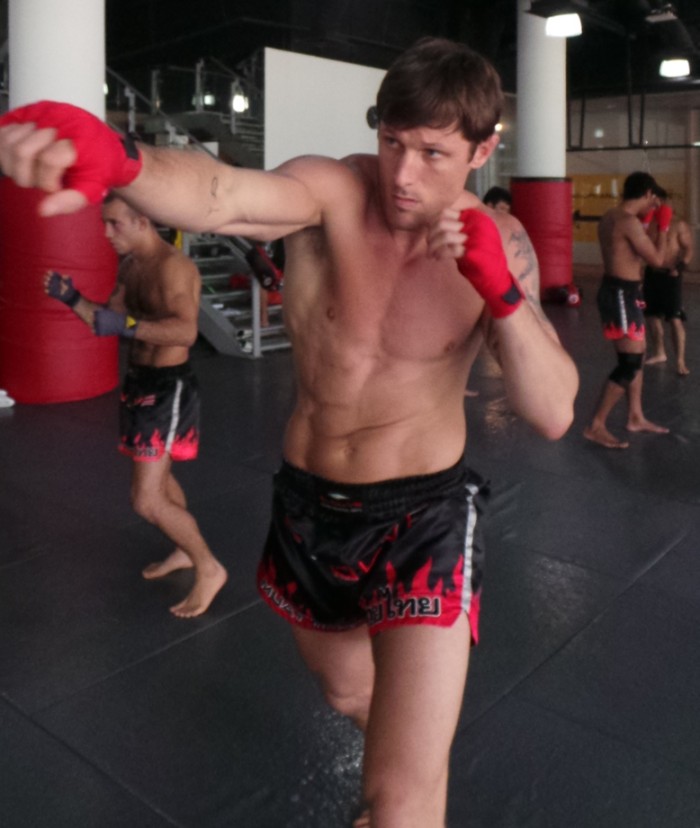 Has there been a particularly memorable experience in your role as a trainer at Evolve?
For me, everyday when I see the students improve, whether it is in wrestling or in their fitness. I see kids come in on their first day of class and they're shy, but in one or two months, you see them with a renewed confidence, they're in physically better shape, and they look and feel better.
When you say kids, how old do you actually mean?
Our youngest student is four years old, and our oldest is 74. We have a wide range of students – a huge bunch of them are university-aged and business professionals.
Speaking of business professionals, do you think there is any thing the corporate world can learn from MMA?
I would recommend training and martial arts for anyone, regardless of what your job is. I think if you put the time and effort in, it will crossover into your personal and business lives.
It will instil values for anything you do in life like discipline, work ethics and confidence. If you see the lifestyle a mixed martial artist lives, it could serve as an inspiration.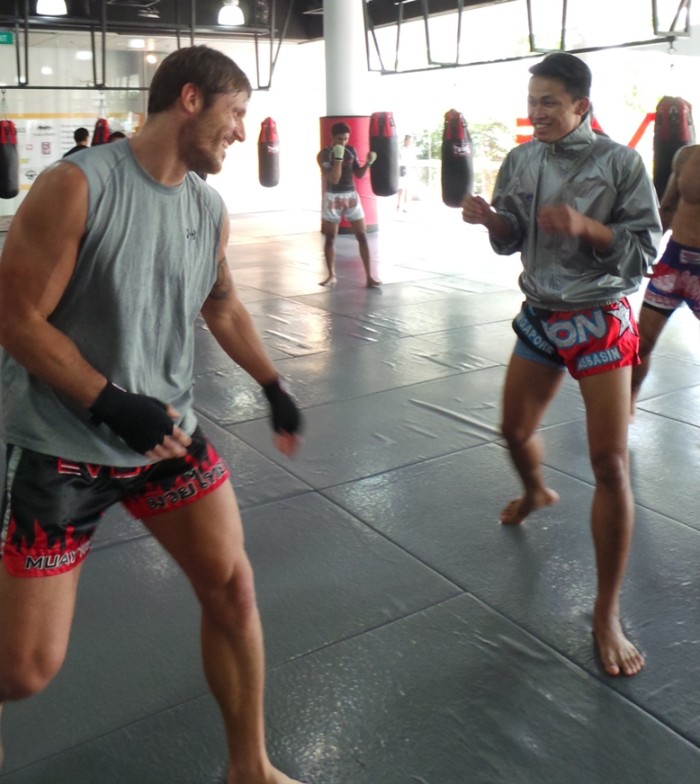 Do you think you would ever go back to working in the corporate sector?
I would prefer not to. It wasn't for me, and I'm quite happy doing what I'm doing now.
If you weren't a mixed martial artist, what do you think you'd be doing?
I think I'll still be involved in MMA in some capacity – maybe more teaching and coaching. No matter what, if I weren't a professional fighter, I'd be involved in MMA.