All recruiters have things that keep them up at night – such as a lack of graduates with the required skill sets, receiving unsolicited email from an unqualified candidate, or when algorithms outdo them in hiring success rates.
With Halloween around the corner, SparkHire compiled a list of five things that are the stuff of recruiters' nightmares.
1. Hiring managers with scary standards
Ever heard "I need this vacancy filled as of yesterday"? Some hiring managers' talent expectations are as unreal as the boogeyman, given it takes an average of 26-34 days to fill an open position.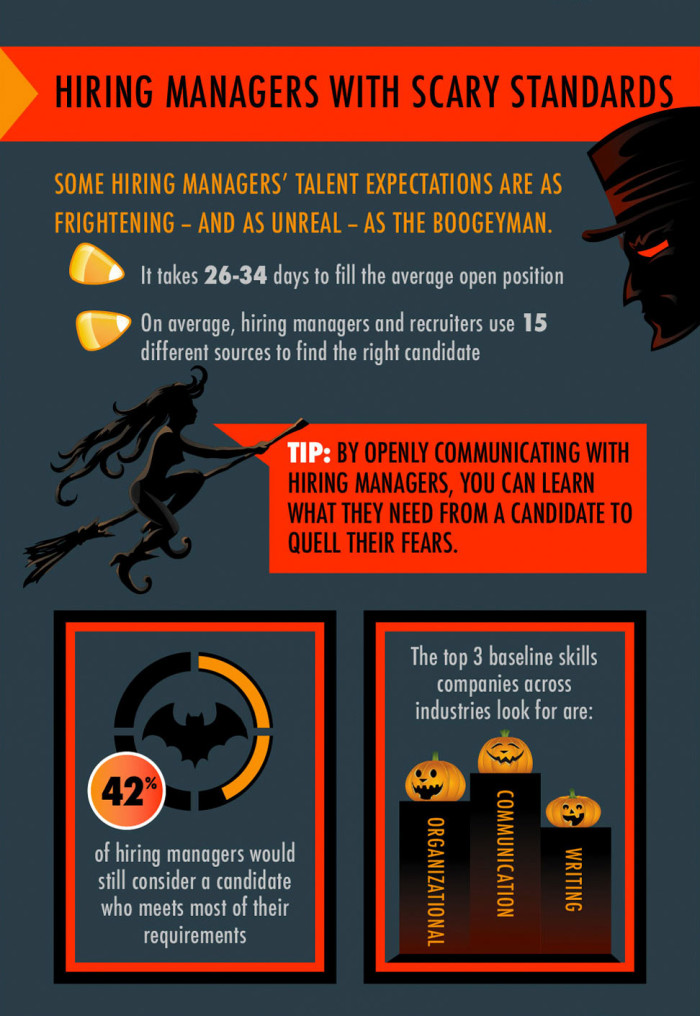 2. Candidates who haunt you
You're home alone, and suddenly your personal hand phone rings: "Hello, I'm just calling to follow up about the job again."
Given that 76% of recruiters deal with up to 100 candidates at once, a good way to nip this issue in the bud would be to make it clear to candidates what date they can expect to hear from you next.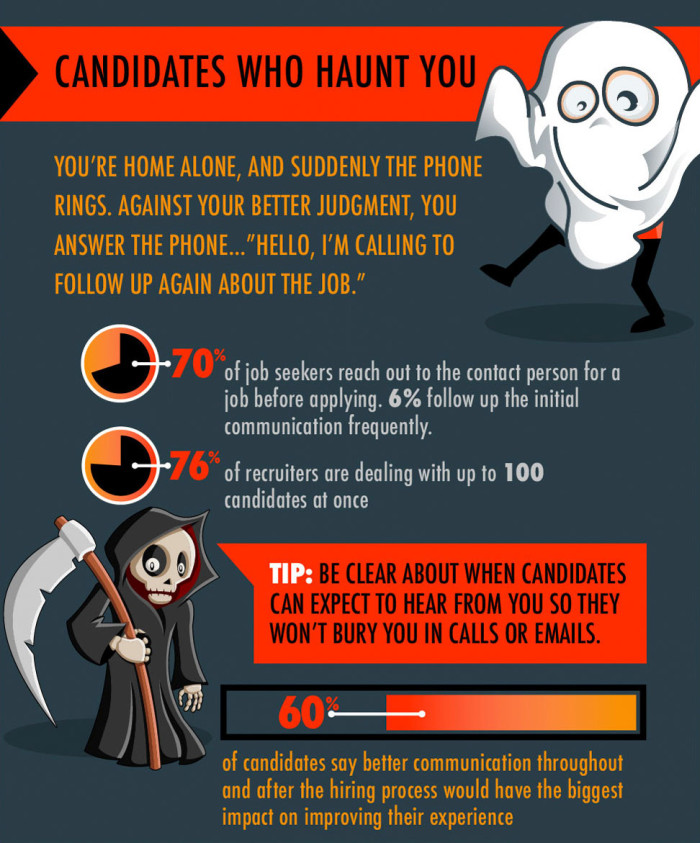 3. The stellar candidate who trips up in the interview
More than one-third of job seekers believe they disappointed their hiring managers during the interview – what makes this worse is that 40% of HR professionals agree.
In such cases, make sure the candidate's role expectations are clarified from the start, and they have been prepped adequately, without the recruiter having to do all their homework for them.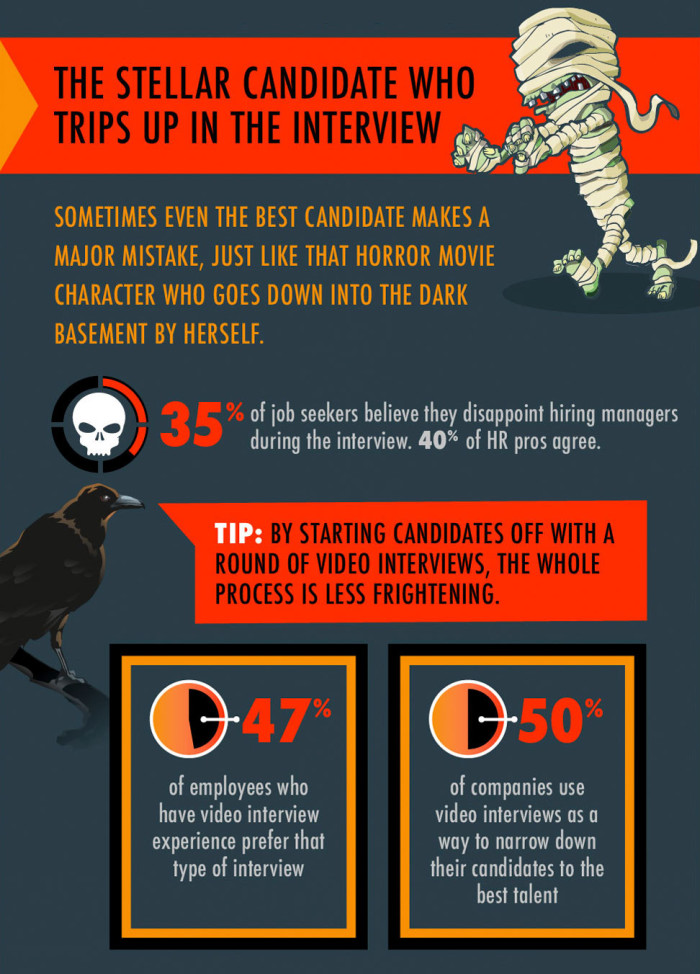 4. Candidates who won't take off the mask
Background screening has become important for a number of reasons. Studies indicate a company can on average lose about 5% of its revenue to fraud each year. As a result many countries laws and legislations mandate such checks.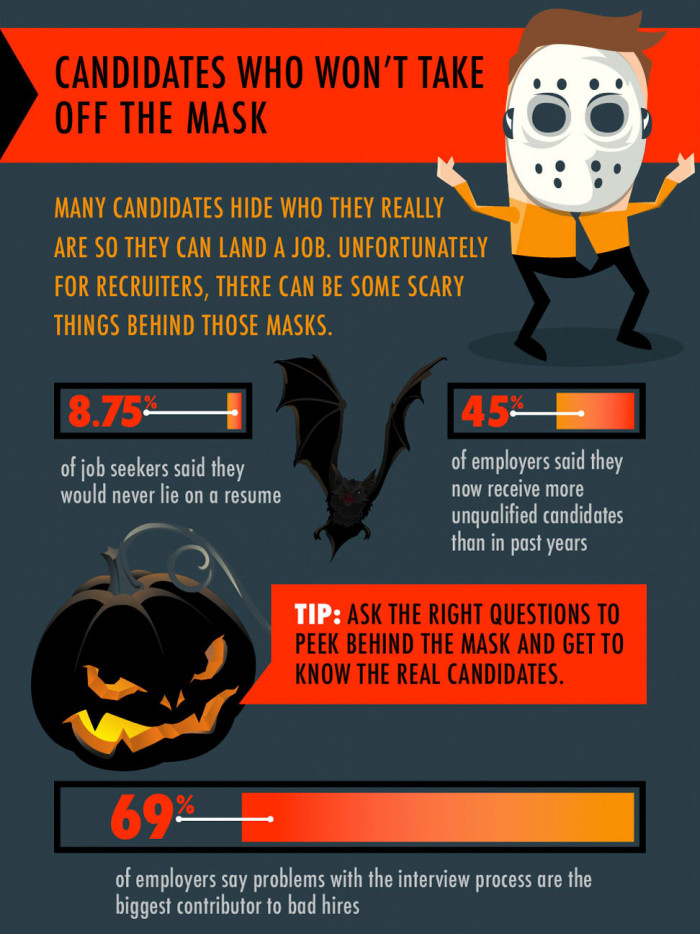 5. The position that always comes back for a sequel
Research finds that close to two in three new hires begin looking at job listings within 91 days of being hired. For recruiters, that means getting back to the drawing board and starting afresh.
Getting involved with the candidate's onboarding process may help in this case – staying on top on what they require to be engaged will be good feedback to share with their new employer.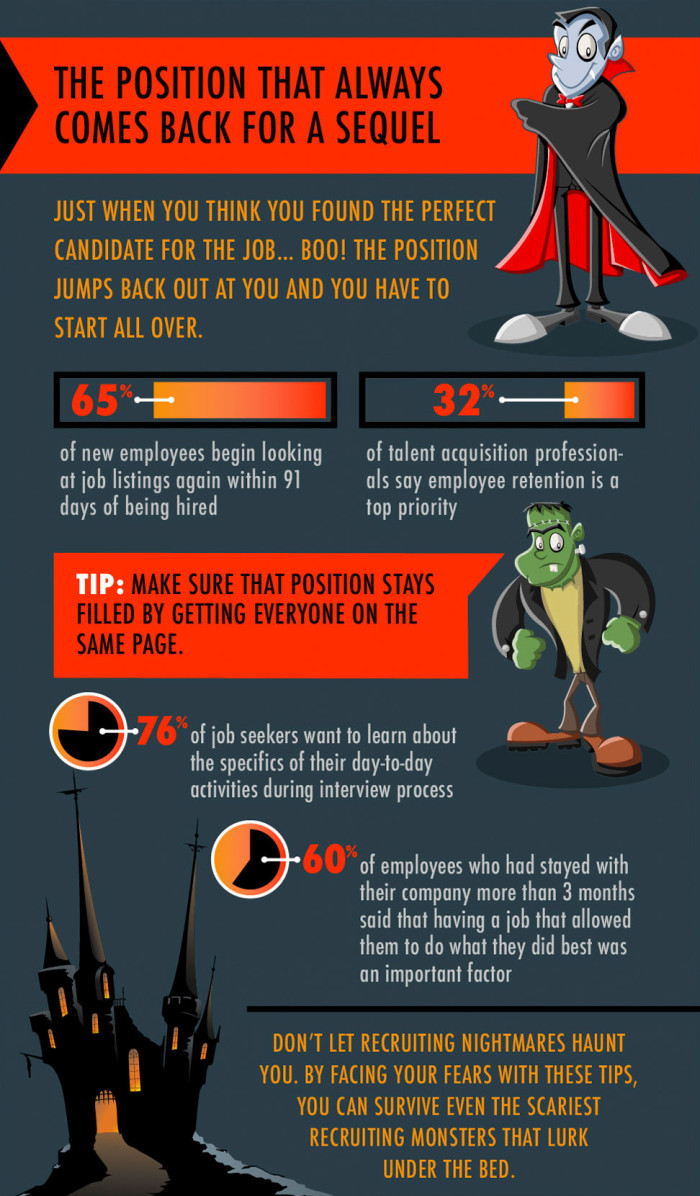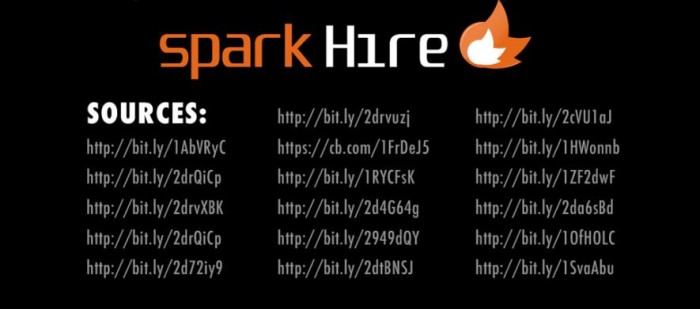 Photos / SparkHire