Despite half of women professionals in the real estate and land use industry pointing out that being provided with generous family leave and workplace flexibility is critical to their career success, a large percentage have revealed that they are not provided with these benefits. These are some of the key findings of the Advancing Women in Real Estate study launched at the ULI Asia Pacific Summit in Singapore yesterday.
The study, conducted by the Urban Land Institute (ULI) Women's Leadership Initiative (WLI) in partnership with global professional services firm EY, found that women working in the real estate industry, see conflict with family commitments as the main barrier to a woman's ability to achieve professional success.
Drawing from a survey of nearly 300 women who are real estate and land use professionals in Australia, China, Hong Kong and Singapore, the study revealed that Hong Kong had the highest percentage of respondents (60%) that deemed this conflict to be the number-one barrier, while the percentage of women who indicated this as a main barrier was slightly lower (47%) in Singapore and Australia.
However, for women from these countries,  challenges with corporate culture, organisational bias against women, lack of female role models, and a general lack of support from senior leadership rose to the top of the list.
ALSO READ: 77% of women in Singapore admit working from home isn't an option
Digging deeper, the study found that organisations can easily help these women professionals by formally providing generous family leave and workplace flexibility. 50% said that being formally provided with generous family leave and workplace flexibility is critical to their career success. Sadly, a large percentage of respondents indicated that they do not receive these benefits.
Almost half (49%) of survey respondents said that their companies do not provide day-to-day workplace flexibility, and 61% of respondents said they do not receive flexible or generous maternity/familial leave from their companies.
Apart from these formally introduced policies, informal support systems at work were also found to play a key role in women's professional success. More than seven in 10 (73%) said that having relationships inside their organisation as well as finding senior-level sponsors within their organisation who advocate for them are critical to their success.
Yet, 65% of respondents across the region stated that their companies do not provide structures that support their ability to find senior-level sponsors who advocate for them, suggesting that women in the real estate and land use industry may struggle to find career advocates.
In Singapore, only 49% of respondents said that their companies help them access senior-level sponsorship, while the remaining 51% lack this type of support.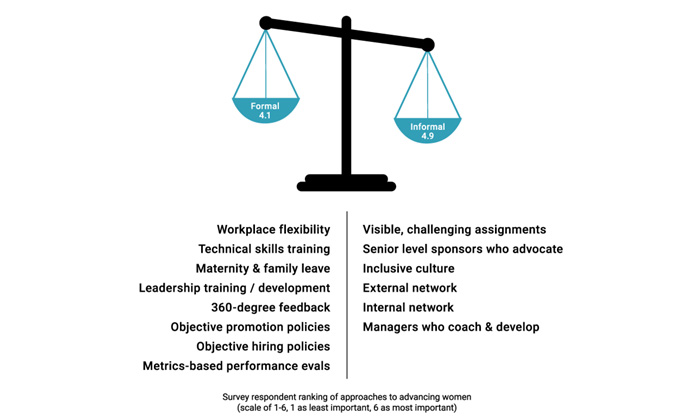 Interestingly, only about half (47%) of all respondents aspire to jobs in the C-suite or running their own business.
In Singapore and Australia, 58% and 62% of women respectively surveyed are striving for the C-suite or entrepreneurs/sole proprietors.
Hongkongers and Mainland Chinese were found to be less ambitious, with only 44%, and 23% having the same aspiration respectively.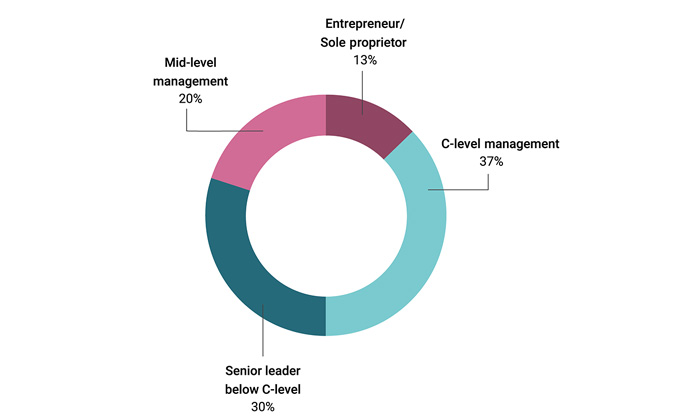 In contrast, with the same study in the United States, 62% of survey respondents indicated that they aspire to reach C-suite-level positions or to start their own company.
READ MORE: Is getting on the board of directors as easy for women as a game of golf?
"These findings illustrate that while companies are good at bringing women into the industry, the challenge lies in keeping women employed long-term. In 2017 companies should be better at enabling women to have careers and families by offering more flexibility in the workplace", said Serena Wolfe, WLI research committee chairman, ULI trustee, and global real estate, hospitality and construction assurance leader at EY.
"Diversity is good for business, particularly in real estate, given who is making decisions on where to live, consume and work. It is encouraging to see the progress being made in Asia Pacific in enabling women to participate more fully in the workforce and reach positions of influence. I hope this report provides food for thought on strategies for both employers and employees to achieve more in this area," said Alison Cooke, WLI Asia Pacific chair and ULI trustee, managing director – real estate, Starr International Investment Advisors.
The study also developed recommendations that organisations could adopt to create more inclusive workplaces. These recommendations include: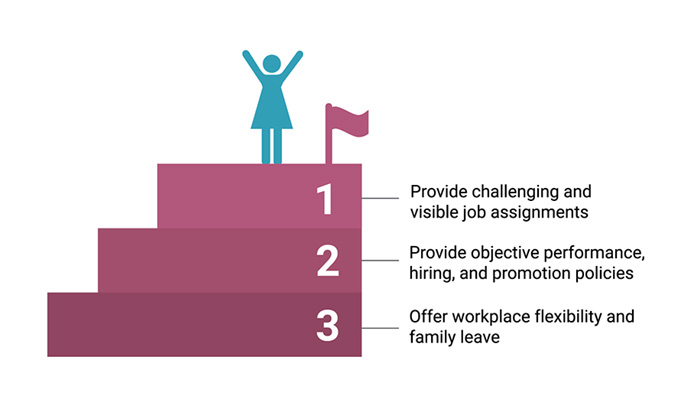 Photo / 123RF