As HR you have seen the 10 most outrageous resume lies, bad resume lingo candidates won't stop using and the absolute worst resumes you have ever seen. That is why when an impressive CV find's it way to the top of the pile you're easily impressed.
Yet, more often than not an outstanding resume does not necessarily mean that the person is a good match for the position you are trying to fill. In fact, according to research by recruitment firm Rober Half more than half (64%) of senior managers said it's common for an applicant with a promising resume to not live up to expectations when interviewed.
"Finding good resumes is just one piece of the hiring puzzle," said Paul McDonald, senior executive director for Robert Half in a press release. "The full process can be challenging, but recruiters lighten the load and accelerate the timeline for employers by sorting through application materials, conducting initial interviews, and assessing skills and corporate culture fit. This allows hiring managers to focus their attention on candidates with the greatest potential."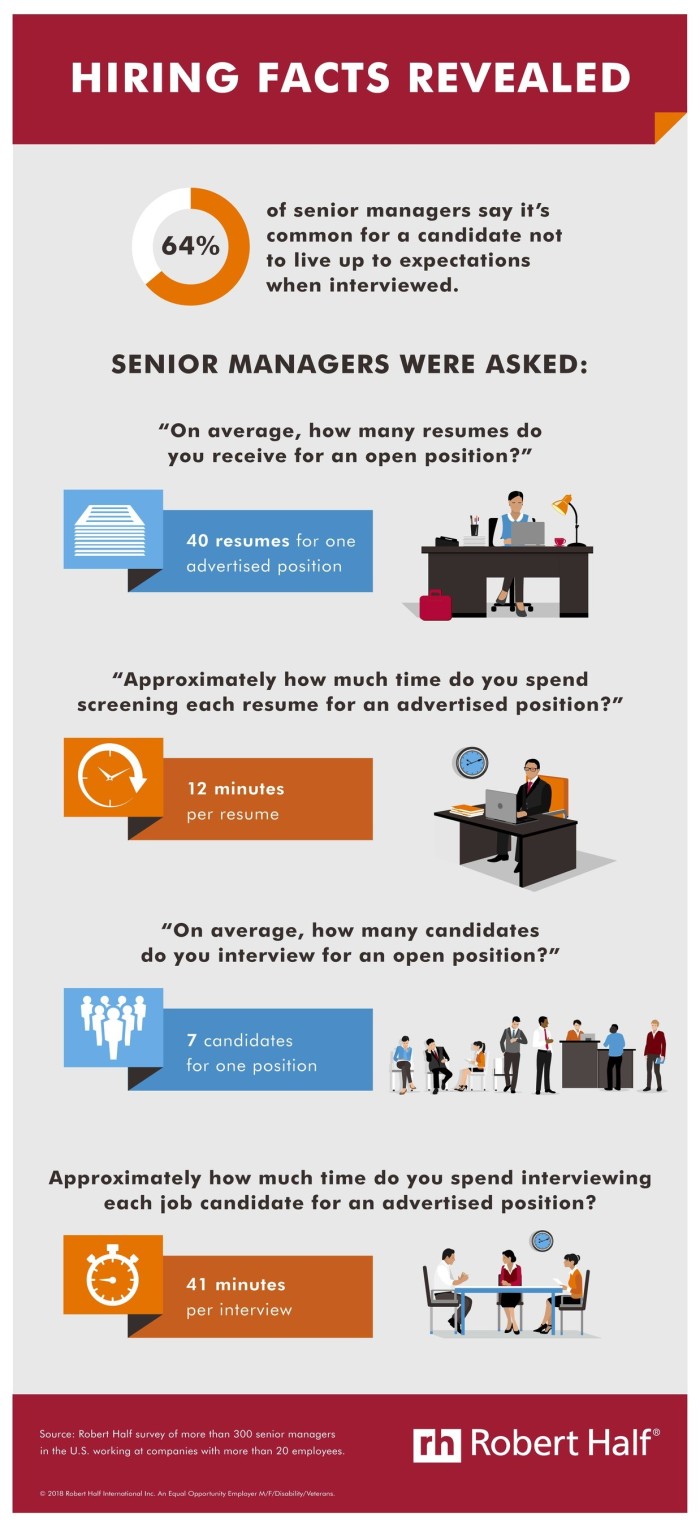 The survey also looked at how much time employers spend assessing job candidates. Findings include:
On average, managers review 40 resumes per job opening and spend 12 minutes looking at each one.
Managers interview an average of seven people per open position, and those meetings take an average of 41 minutes each.
Verifying relevant experience is the top reason employers interview job candidates (61%), followed by assessing soft skills and corporate culture fit (21%) and evaluating technical skills (18%).
A lack of technical abilities (51%) and soft skills (49%) are common reasons new hires don't work out.
Infographic / Robert Half
ALSO READ: 15 of the best resume mistakes