Hong Kong's ageing population has managers wondering what the differences are between generations in the workforce. While it sometimes feels like its impossible to understand the fads of the youth today, in a first of its kind survey, the Apex Institute analysed the values and preferences of different generations in Hong Kong. In fact, there is very little difference in generations when it comes to many workplace preferences.
In many regards, generations are much more similar than what one might think, but one of the biggest contrasts from the participants came in the form of phrases used to represent different generations. Both of in terms of how generations think of themselves but also perceptions by other generations.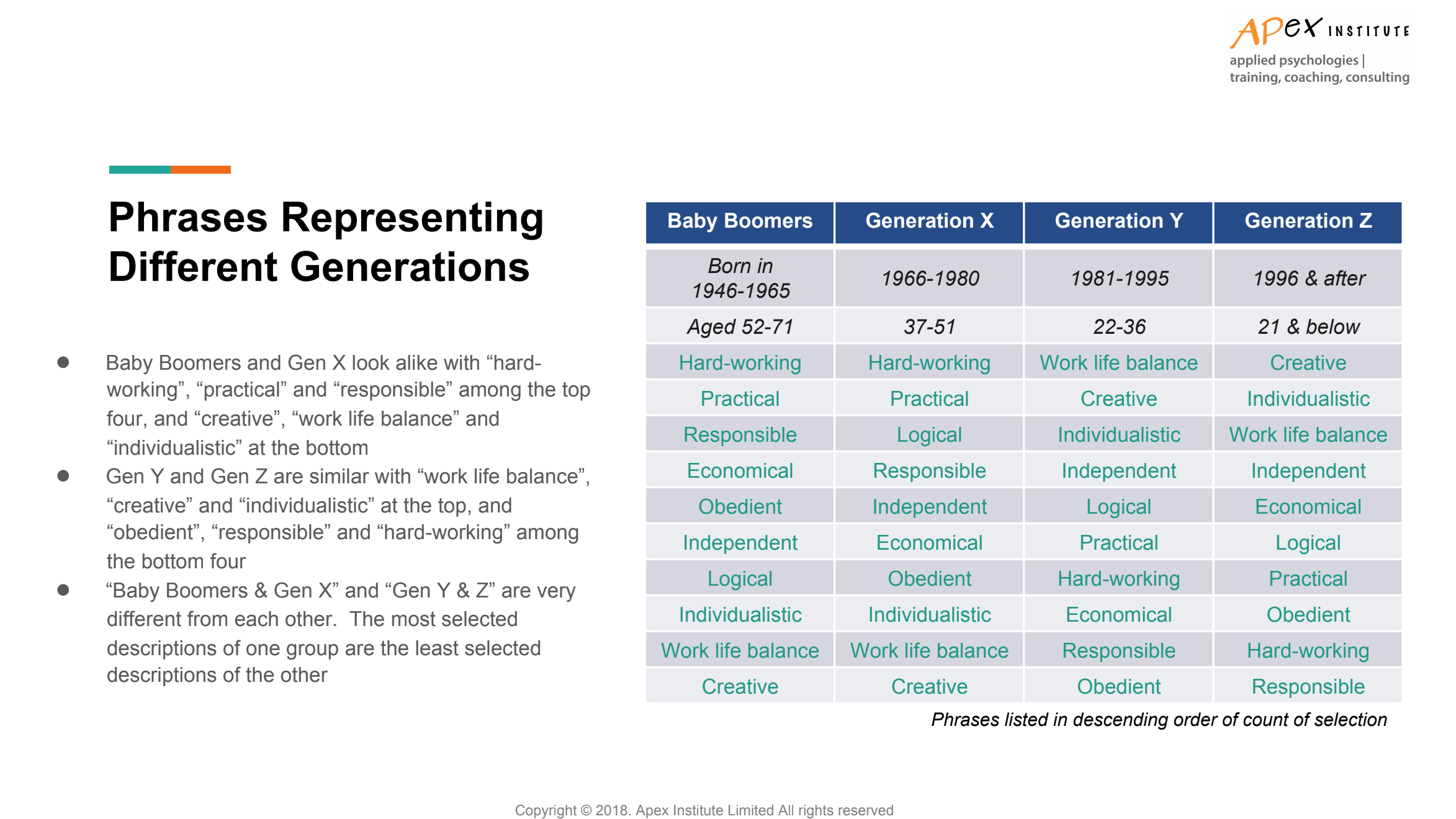 Including responses from baby boomers (born in 1946-1965), Gen X (born in 1966-1980), post 80's (born in 1981-1990) and post 90's (born in 1991 and after) the report found for all the generations, the most popular means of communication at work are face to face communication, email, phone and texting while younger generations tend to use less email and more texting and social media at work. While the same patterns were observed when communicating with friends.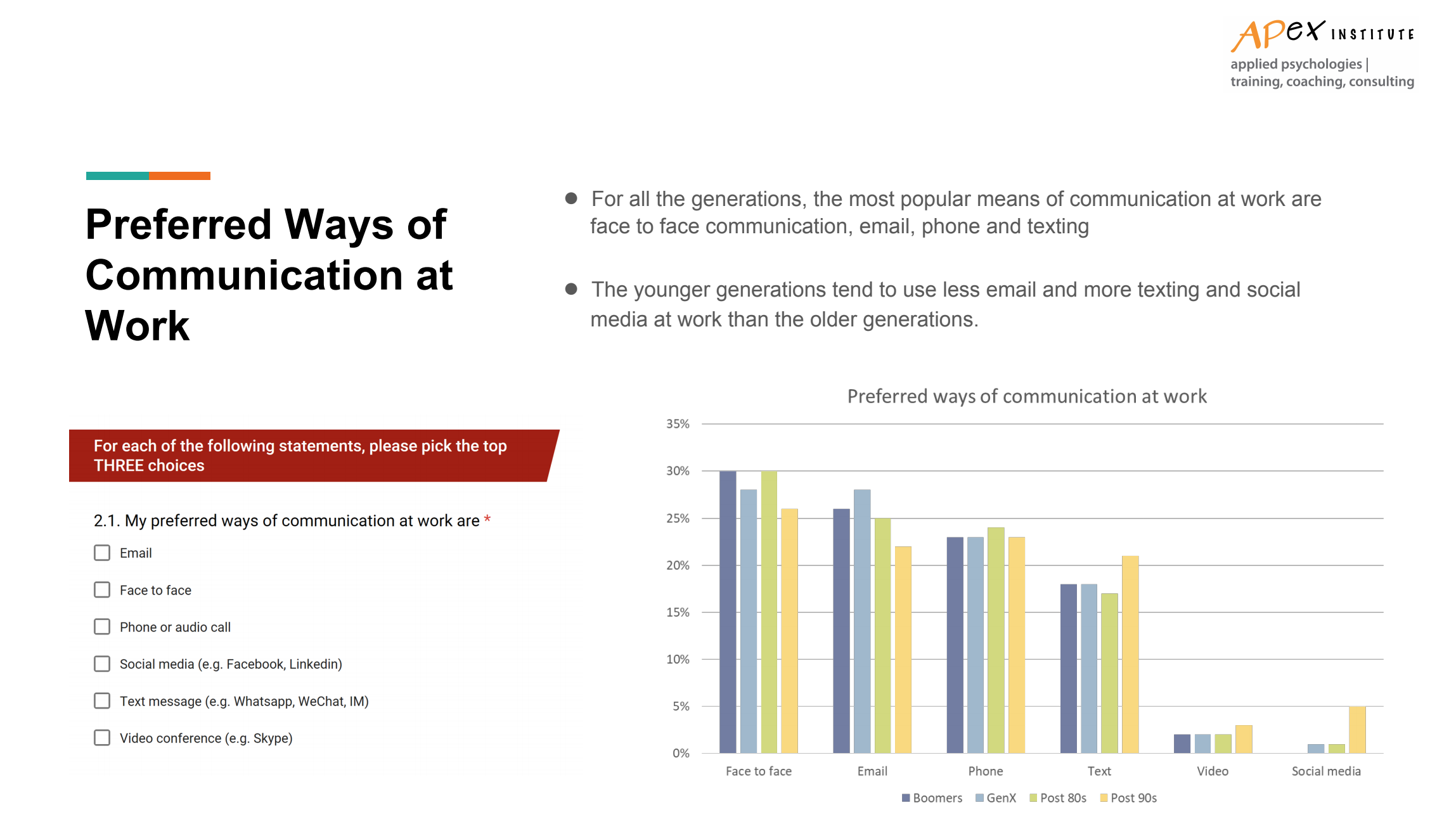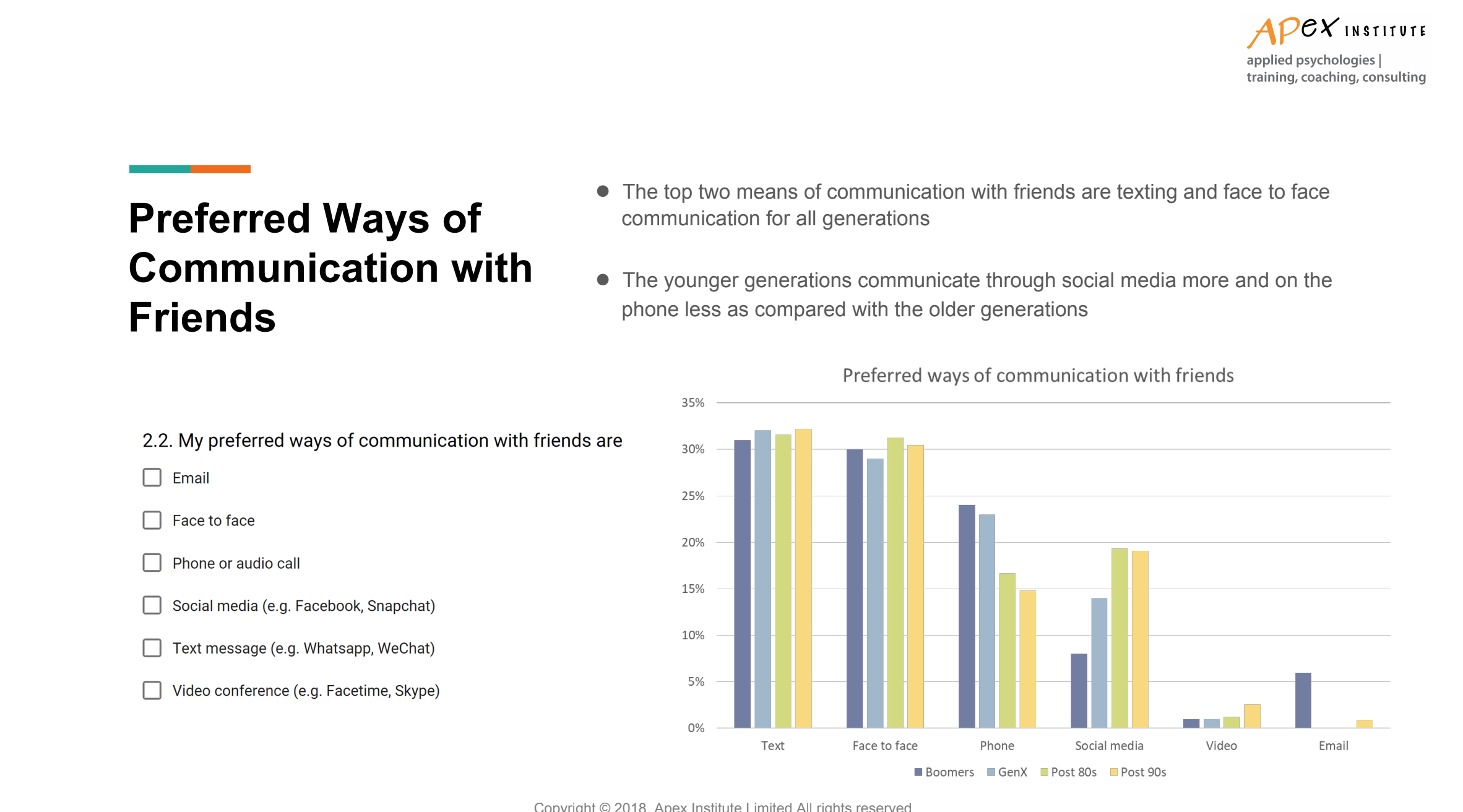 When it comes to the most important attributes of a leader, accountability, integrity and being inspiring are among the top four important attributes of a leader in the opinion of all the generations. Similarly preferred methods of learning like coaching and mentoring, face to face training and hands-on project are the top
three preferred ways to learn across all generations. On-line courses were least preferred.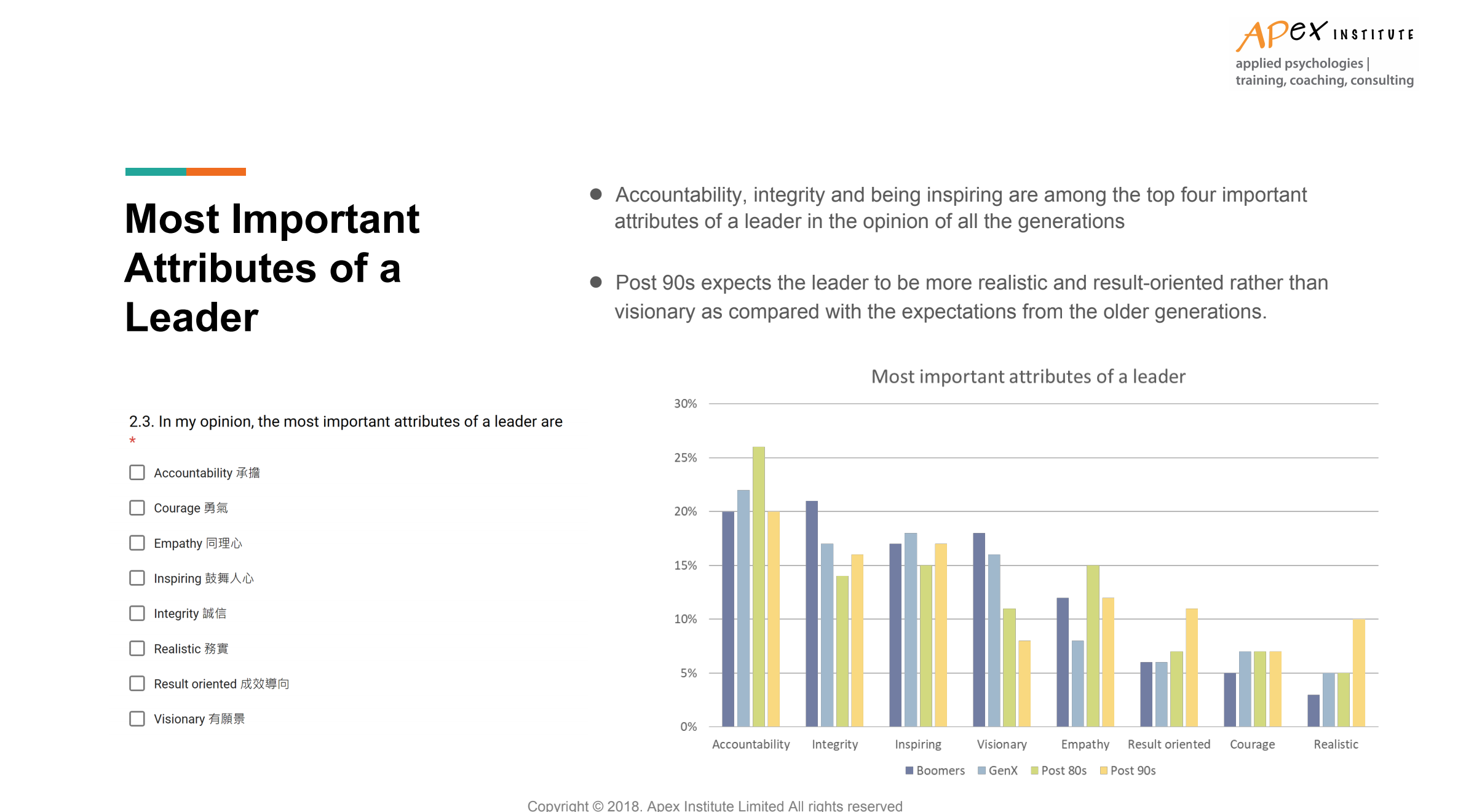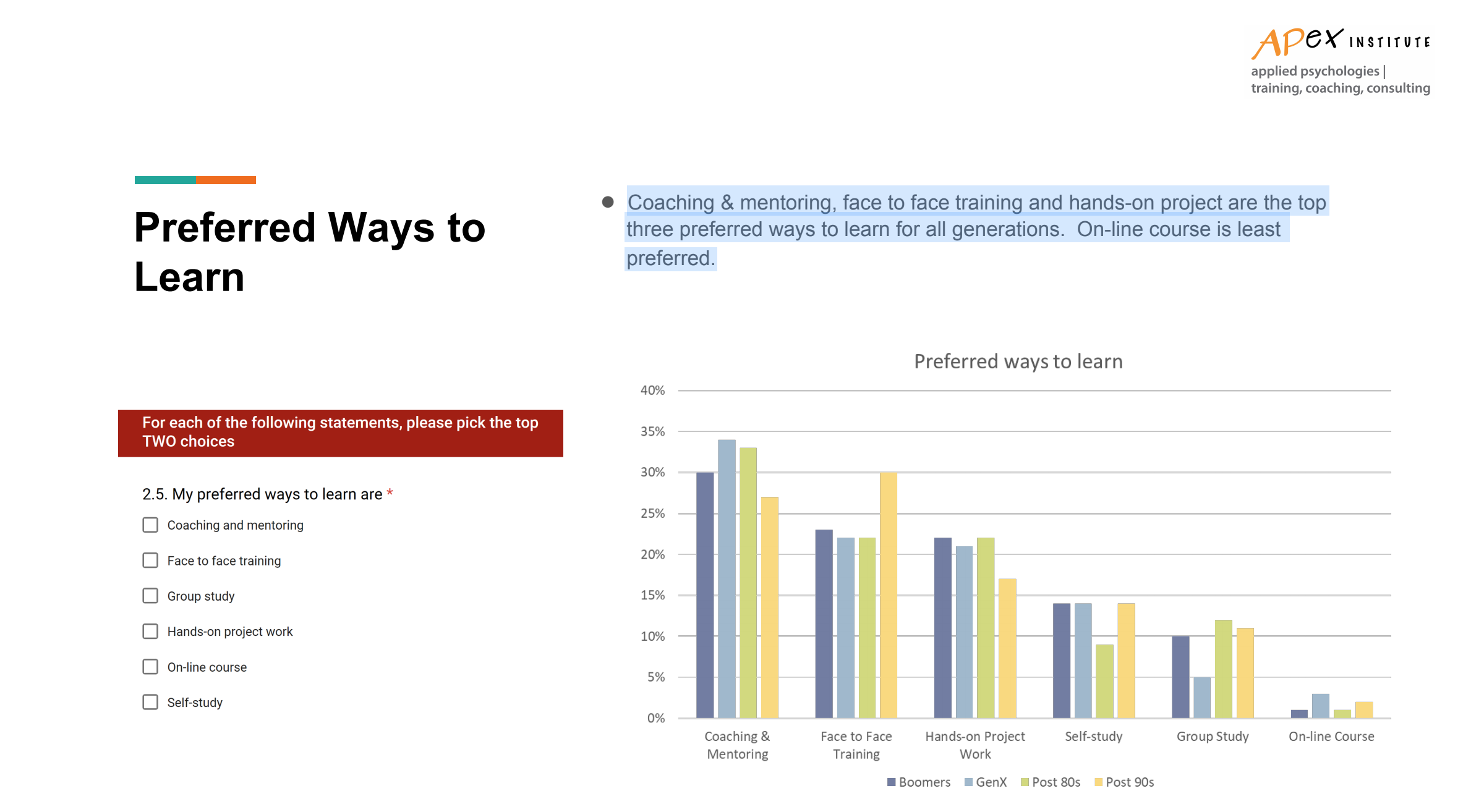 The biggest differences were observed in "ideal working places". While consensus was reached on a home bench style of working, the post-80s and 90s generations had a strong preference to work in a more cafe style or open plan group table environment while older generations liked more classic cubicle and singular office environments.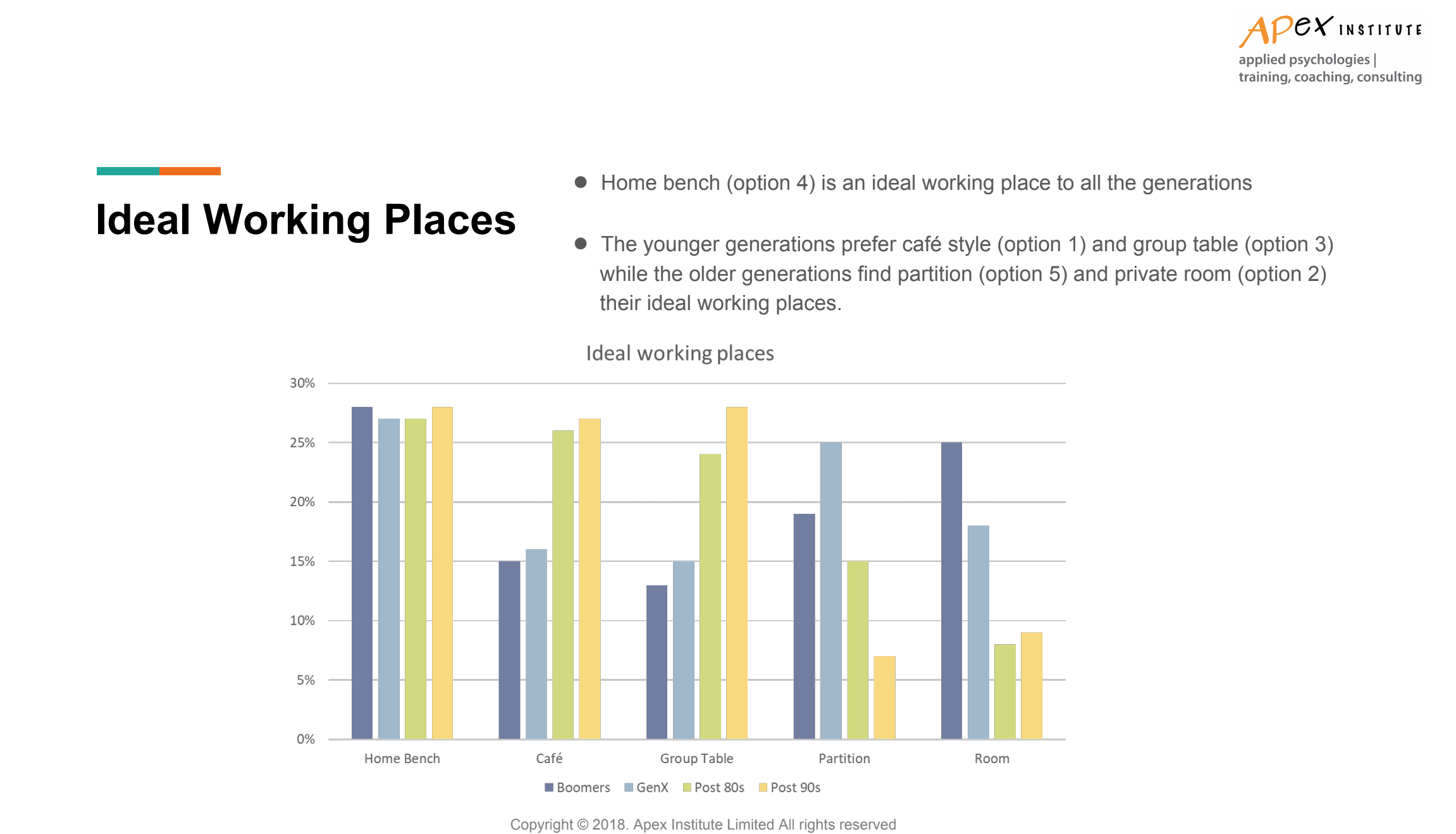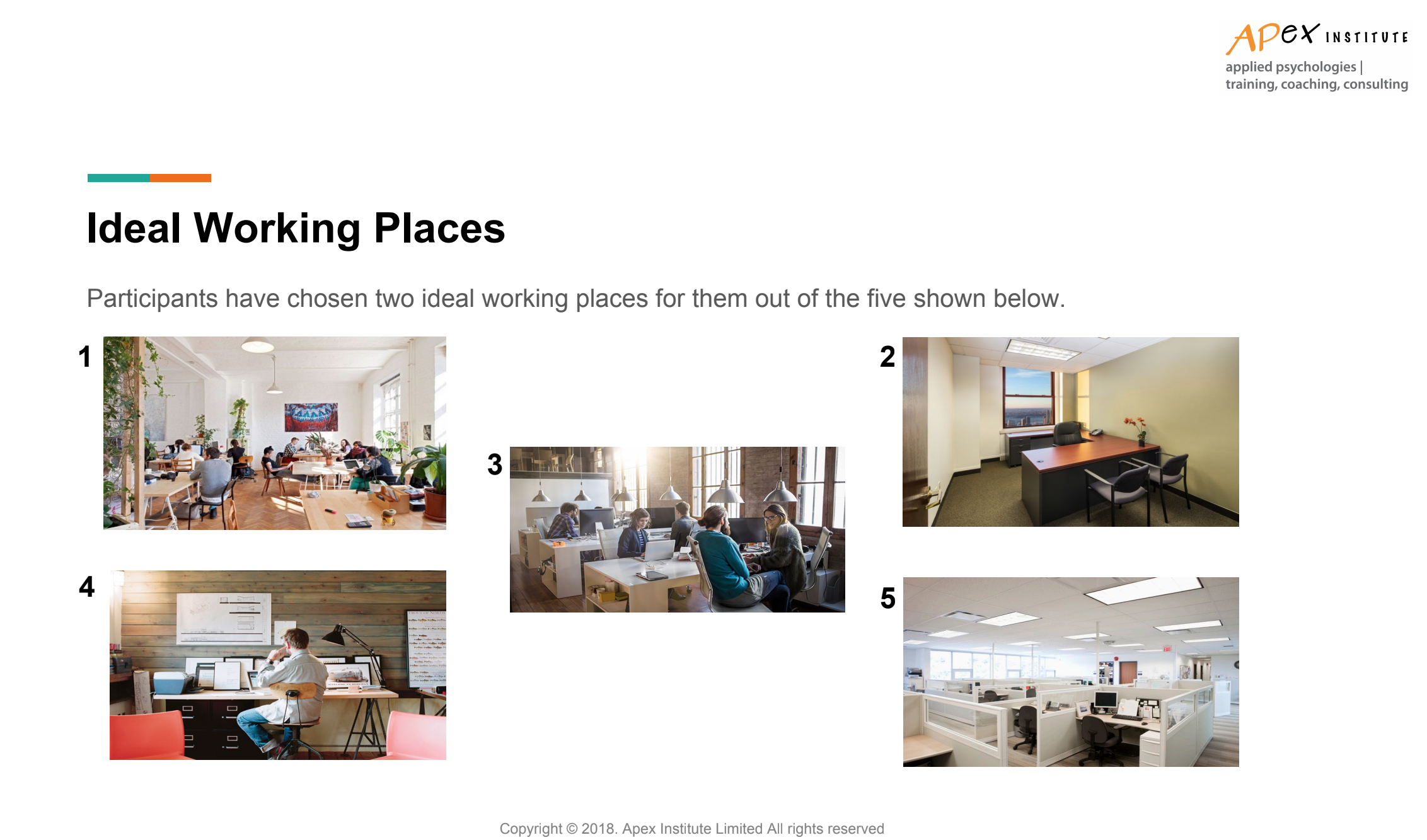 Photos / Provided
ALSO READ: What you need to know about Gen Z as they enter the workforce