With the holiday season fast approaching, as you read about cringeworthy party stories, you might be wondering what kind of people you will be meeting at the year end holiday parties you will be attending soon.
According to a study conducted by Kadence International, party goers in Singapore, Hong Kong, Japan, and the United Kingdom are most likely to be "party shy". This group of people are the least likely to find playing games or music important and have a preference for a quieter celebration.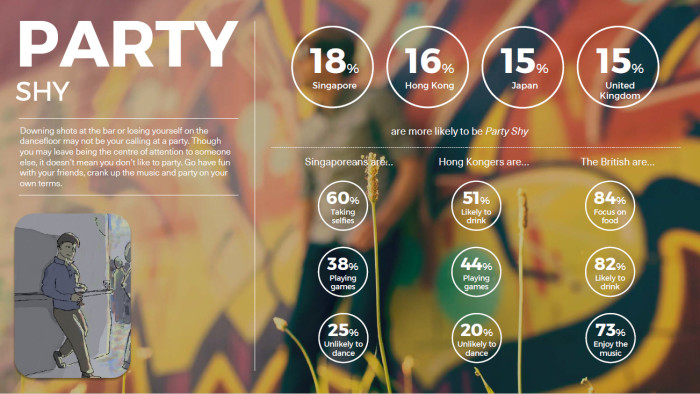 On the flip side, the study revealed that those in Malaysia, Thailand, Indonesia, and Vietnam are more likely to be "party socialites". They are the most likely to place an emphasis on enjoying the party with their friends – which for those in Thiland, Indonesia and Vietnam mean taking lots of selfies to capture the moment.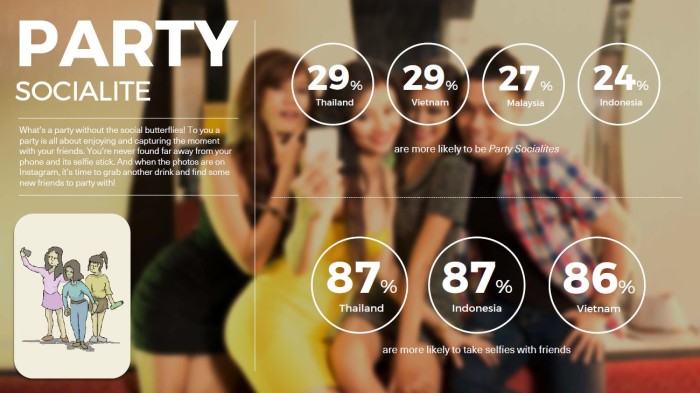 Then there are those in Hong Kong who mostly fall into the "party hard" profile, with the highest preference for playing games and dancing at parties.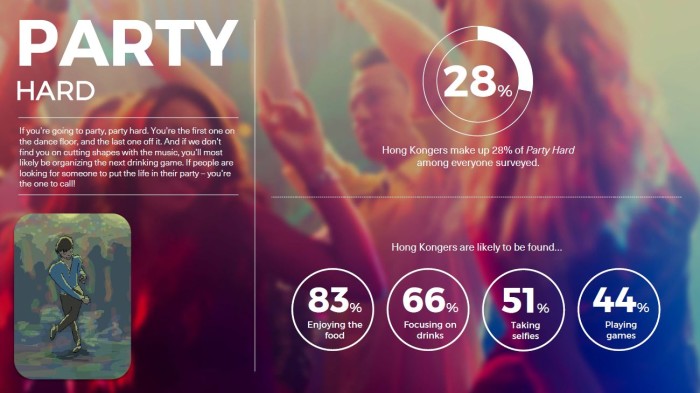 In addition, to being party socialites, those in Indonesia, Vietnam, as well as those in Taiwan, identify the most with the "party delegators" profile. While this group of people enjoy parties, they aren't keen on organising them. Similar to the party socialites, they can most often be found enjoying the company of friends or playing games.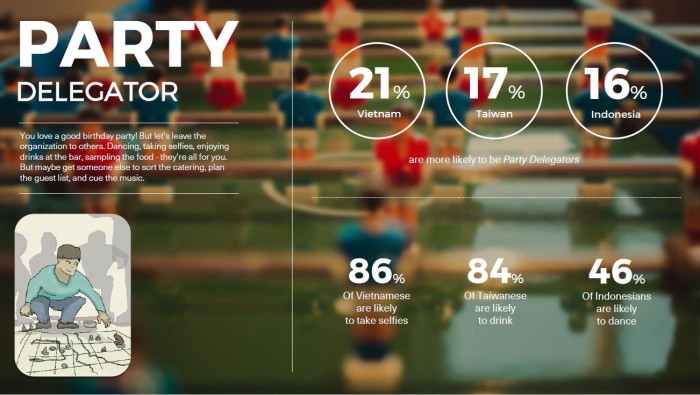 Almost the direct opposite of the "party delegator" group, the "party planner" group are keen on organising the perfect party, but tend to shy away from enjoying the event itself. With the guest list as their top priority, this group of people can mostly be found in Japan.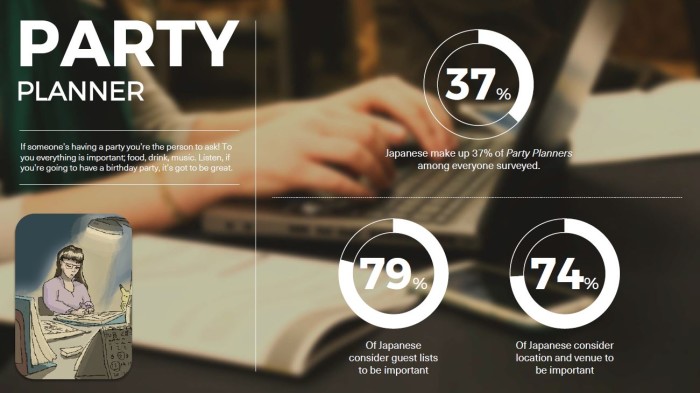 Last but not least, there are the "party mad" people who enjoy all aspects of parties – from organising it to making the most of the event itself. These people can mostly be found in India, the Philippines and the United States.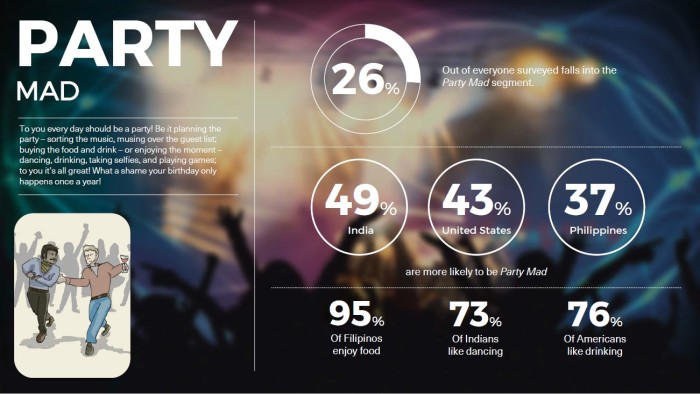 Do the survey to find out which type of party goer you are.
Additionally, the survey found that 88% of all respondents selected food as the most important aspect of a well-organised celebration.
In Singapore, food, drink and guest list are the key elements for a celebratory occassion, whereas games or music are of less importance.
For the choice of gifts, Singaporean sought cash and vouchers as the best options to receive.
ALSO READ: The 8 worst office Christmas party stories
The survey also found that Indians (96%) and Filipinos (95%) are the most likely to be found enjoying the food as compared to their Western counterparts.
Dividing the respondents by age, it found that the older generation (those above the age of 45) considered food as the most important factor in a party, with a 37% lead compared to the next closest activity (drinks). This was followed by location as the number three in the ranking.
Check out the infographic below for more results. 

Photo / 123RF