Put together a diverse group of speakers representing talent economics, HR entrepreneurship (or, HR-preneurship), education and technology – and you've got a great forum on the new world of work.
That's what SIM Global Education's Industry Forum 2016 was about, held on March 11 at the SIM headquarters, on the theme of "collaborative human capital development in the new work world", supported by Human Resources magazine as media partner.
Lim Mei Mei, director of the business and marketing relations division, as well as special projects, at Singapore Institute of Management, set the tone early in the day, with the commentary on how globalisation is moulding the shape of talent today.
She said, to approval from the audience: "The Maggi mee, or instant noodle generation, i.e. fast-to-cook-good-to-eat generation, seeks accelerated paths to leadership and managerial positions.
"It is time for creativity in education and professional development, bold leadership and a fundamental re-imagining of the HR practices."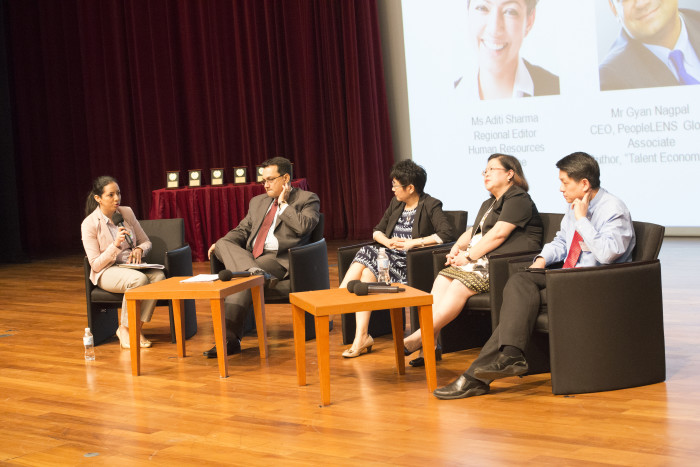 Fittingly, talent economics at the intersection of education was the theme addressed by Gyan Nagpal, CEO of PeopleLENS Global Associates, and author of Talent Economics.
He pointed out the ageing workforce as the single most significant macro talent economic shift today, with the average age of Europe's population expected to cross 40 years in 2020.
In contrast, Sub Saharan Africa will average about 17 years – a possible opportunity for talent scouts.
His top takeaway? Twentieth century people practices will not work with a 21st century workforce. Moreover, in today's connected world, job mobility and talent mobility are part of the same equation that talent strategists need to address (pictured below, 2nd from left).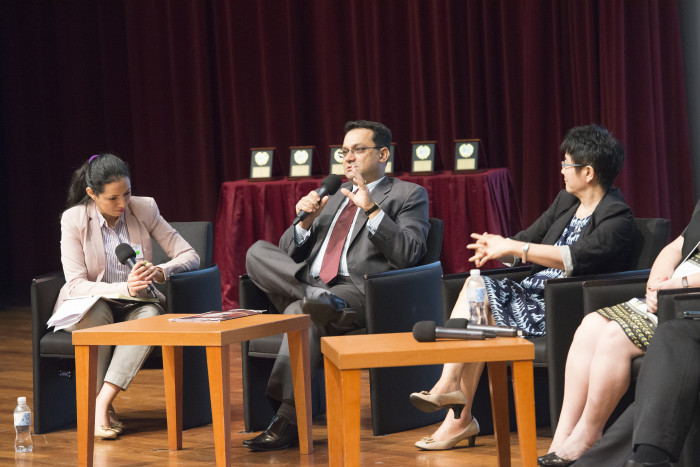 Next up, presenting an HR practitioner's perspective was Grace Wong, vice president and regional head of HR at Samsung, with her take on the how new skills can be aligned for a more perceptive HR function in an era dominated by the Internet of Things.
In a presentation dominated by practical application of technology to deliver learning better, she identified ways that the industry and academia can partner better to deliver more relevant skills (pictured below, centre).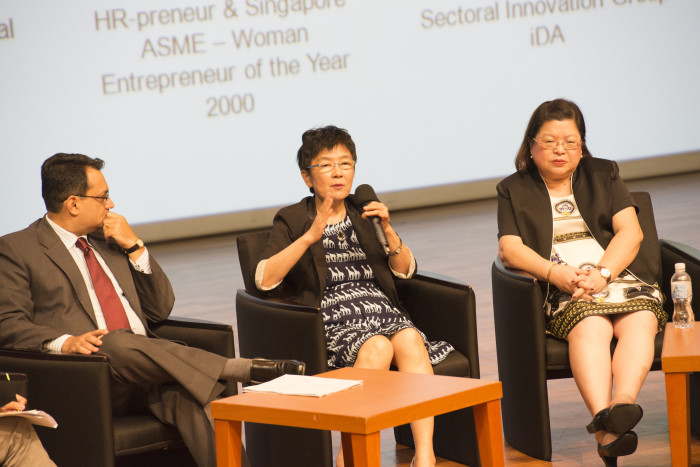 Christine Sim, HR-preneur and ASME-Woman Entrepreneur of the Year, took the stage next to spotlight the mindsets of today's graduating students, with a view to finding out how HR leaders can engage better with them.
She took the case study of Zappos, where "create fun and a little weirdness" is one of the 10 core values, she noted, as the example of an environment that supports Millennials (pictured below, centre).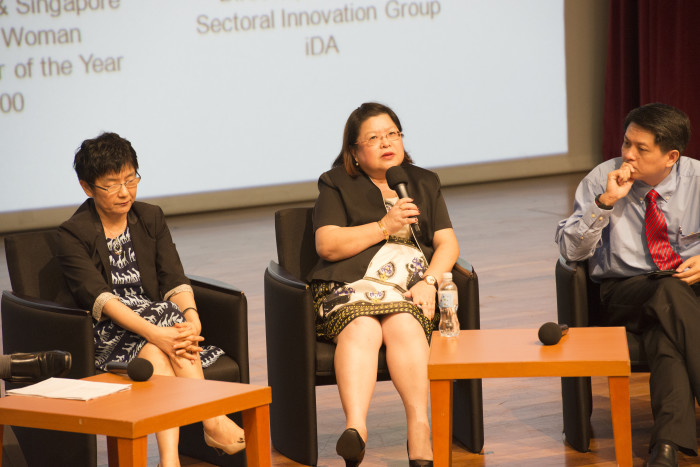 Rounding off the conference was a panel discussion, moderated by Aditi Sharma Kalra of Human Resources, featuring Nagpal, Wong, Sim, and Adrian Lim, director of the education sectoral innovation group at IDA (pictured below L-R).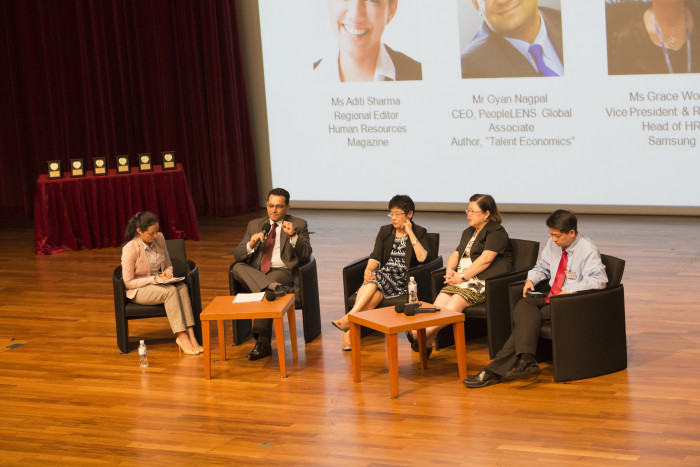 IDA's Lim (pictured, below) pointed out that creative problem solving is among the top skills employers are seeking in today's graduates, and that one way to bridge the skills gap is to institute deeper trust and respect between the institutions involved.
In this regard, HR-preneur Sim noted that neuroscience is one of the modules that needs to be put back into academia.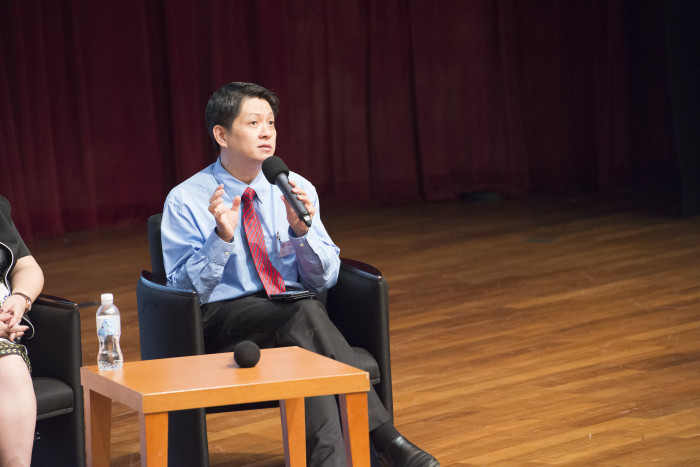 All images: Provided by SIM GE