Even as more Asia Pacific multinationals make progress in developing their global benefit strategies, key challenges such as cost constraints remain.
According to Willis Towers Watson's latest Current and Emerging Global Benefit Themes research, 34% of multinationals in APAC were found to be in the later stages of developing their global benefit strategies, increasing from 24% in 2014.
At this stage, organisations typically have cost efficiency covered and would be working to add sophistication to their initial focus and move to the next phase.
However, the survey found that over three-quarters (79%) of global or regional reward managers of Asia-headquartered multinationals still claim they are under pressure to do more with less.
To make things worse, half of them are of the opinion that cost pressures will only get worse in 2016.
As a result of this lack of resources, 57% of respondents felt that the need to focus on day-to-day activity hampers the strategic effort they could be making to help drive value from their organisation's employee benefit and reward programmes around the world.
The research found that global benefit managers only spend 25% of their time on projects that offer opportunities to add value and 27% on business-as-usual activities.
READ MORE: The benefits your employees really want
Additionally, 17% of respondents agreed that they are inefficient and not strategic in the four foundational areas of focus – managing financial risks, optimising insurable benefits, driving value from corporate transactions, and delivering sustained value to regional/global HQ – while only 27% felt they are efficient and strategic in all areas. Slightly more than half thought they are efficient and strategic in some areas.
"It's heartening to see that, despite budgets continuing to be constrained, global and regional reward managers are finding ways to continue the development of their programmes," said Steven Yu, a senior leader of Willis Towers Watson's multinational practice in Asia Pacific.
"Asian multinationals that make resource management a priority may be better equipped to balance the realities of day-to-day management with the long-term essential business need to foster employees. By doing this, companies can make the journey to more effective global management of employee benefit and other reward programmes quicker and easier."
Thankfully, there is still some optimism about how these organisations are developing their global approach to benefits programmes.
Seven in 10 of regional respondents claim that involvement of global or regional headquarters in employee benefits is increasing, and almost half believe there is now a meaningful link between the role of employee benefits and the company's employee value proposition and values.
The survey found that the top three markets of focus for Asian multinationals are China, Taiwan, and the United States. While Malaysia, Hong Kong and Singapore were the sixth, seventh and tenth market of focus.
Operational challenges were cited as the key reason for focus among respondents focusing on China (41%) and Taiwan (50%).
While the key reason for focus in the United States was cited as addressing governance concerns (25%).
In Malaysia, Hong Kong and Singapore, plan design change/ strategic review was cited as the top reason for focus – 56%, 47% and 67% respectively.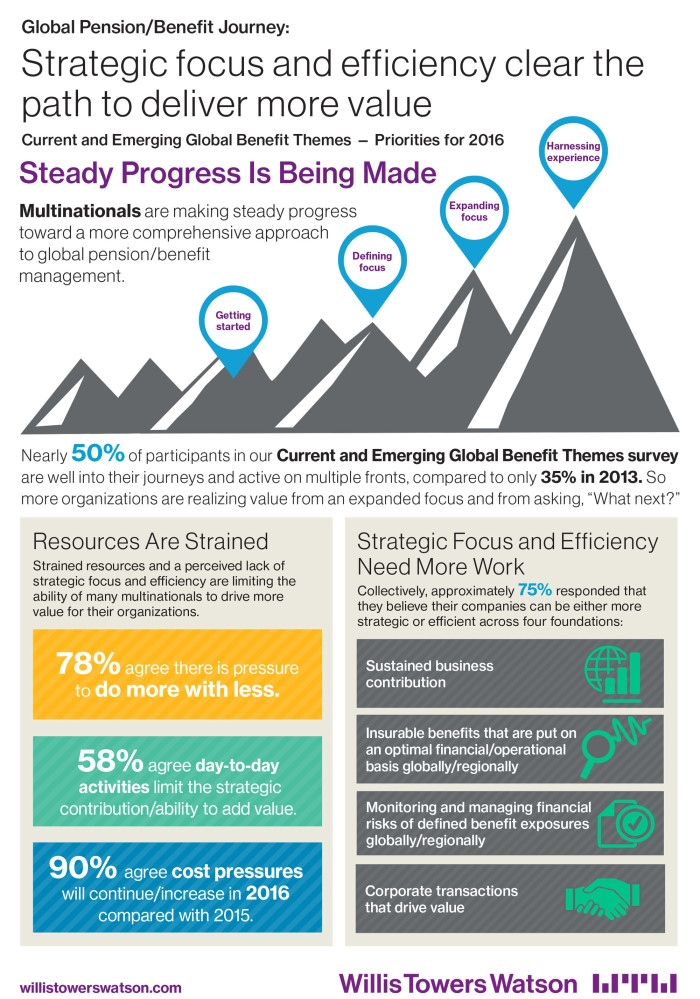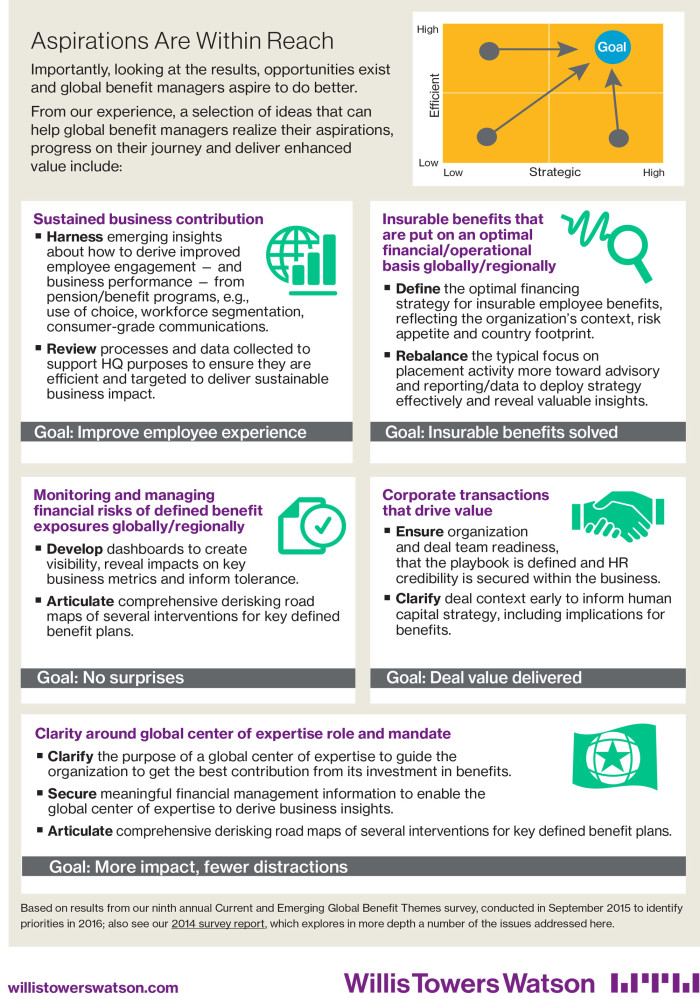 Image: Shutterstock