How do you know if your #learning is relevant for the #future?
Find out at the region's largest conference for HR and L&D practitioners, Learning & Development Asia, happening in September.
Register for early-bird savings now.
CLP Power Hong Kong Limited was named the 2018 most attractive employer in Hong Kong by recruiting firm Randstad's annual employer brand research awards.
In the sixth edition of the awards in Hong Kong and 18th globally, the awards are based on public perception and focuses on overall brand awareness and attractiveness to work with the company. The results are based solely on the opinions and votes of the local workforce.
"We would like to commend the winners for their strategic efforts in building a strong employer brand that resonates with Hong Kong job seekers and employees alike," said Natellie Sun, managing director at Randstad Hong Kong in a statement. "We hope that our annual employer brand research will continue to provide insights around employees' key motivators, and help organisations boost their talent acquisition strategies through a strong employer brand."
The Top 10 most attractive employers in Hong Kong
1. CLP Power Hong Kong Limited
2. MTR
3. Swire Properties
4. The Hong Kong and China Gas Company (Towngas)
5. Hong Kong Jockey Club
6. HK Electric
7. Sun Hung Kai Properties
8. Morgan Stanley
9. Ocean Park Corporation
10. J.P. Morgan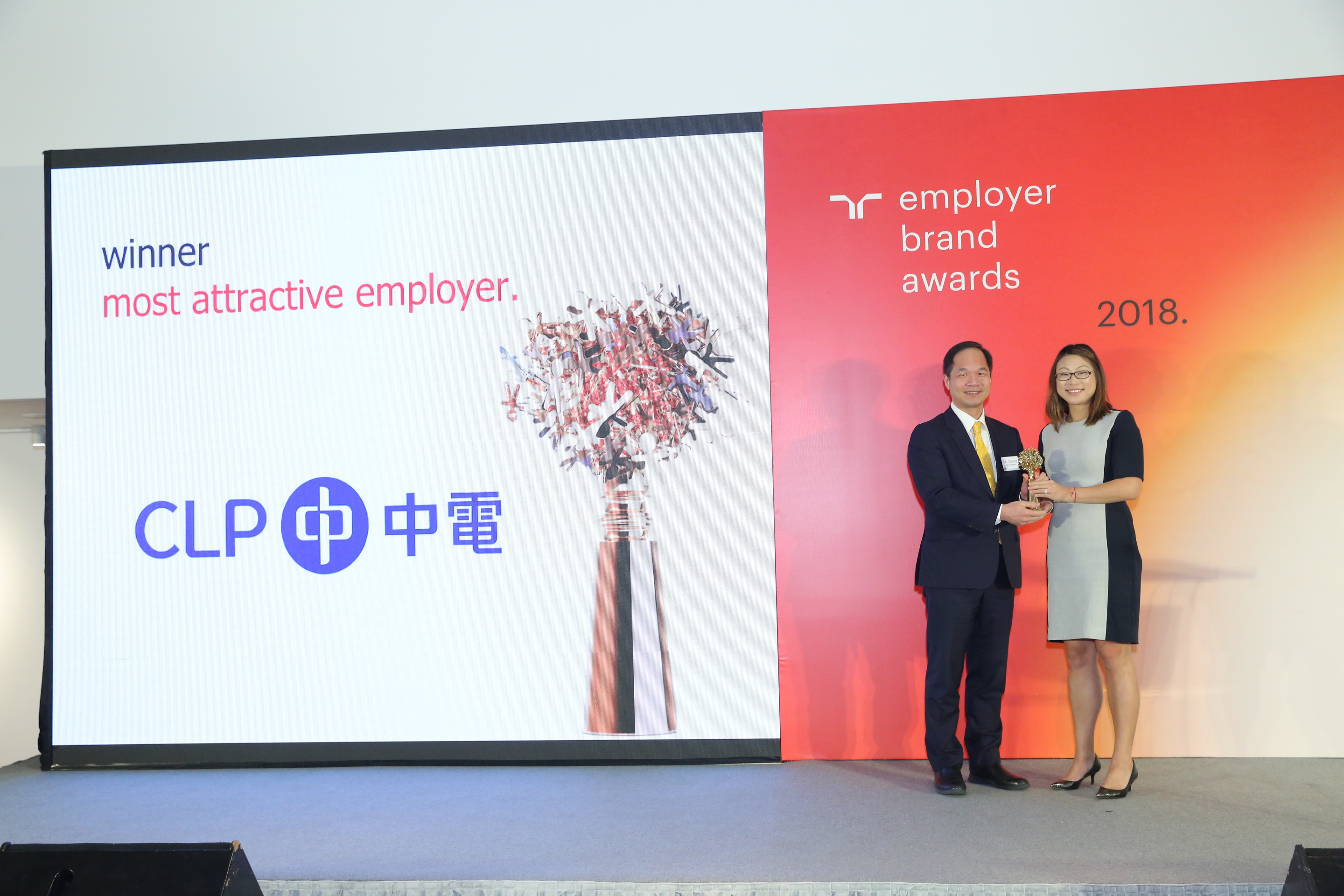 "We are very honoured to be recognised as the most attractive employer by the Hong Kong community. This award is a strong recognition to our entire workforce who have been working tirelessly to serve our 2.5 million customers with a safe and reliable supply of electricity at reasonable prices," said Mr T. K. Chiang, managing director at CLP Power Hong Kong Limited in a statement. "
We are committed to making Hong Kong a greener and smarter city and we will continue to make CLP Power a great place to work where our employees can take pride in."
View the full list of 75 companies here
ALSO READ: Employees vote 100 best places to work in 2018