Facebook is known for openness and simplicity at the core of its corporate values, even as it embraces local cultures in each area of operation.
Its new office, which opened in July last year at One Island East building in Quarry Bay, is designed and furnished to reflect these values.
Jayne Leung, head of Greater China, Facebook explains the design philosophy is centered around making life easier for staff and guests so they can focus on the work they love to do.
The artwork in the office is focused on elements of local culture.
"There is a pillar painted with graffiti by famed artist Kowloon King, Tsang Tsou Choi. There is also a lion head on display in the office which symbolises prosperity and good fortune in local culture," says Leung.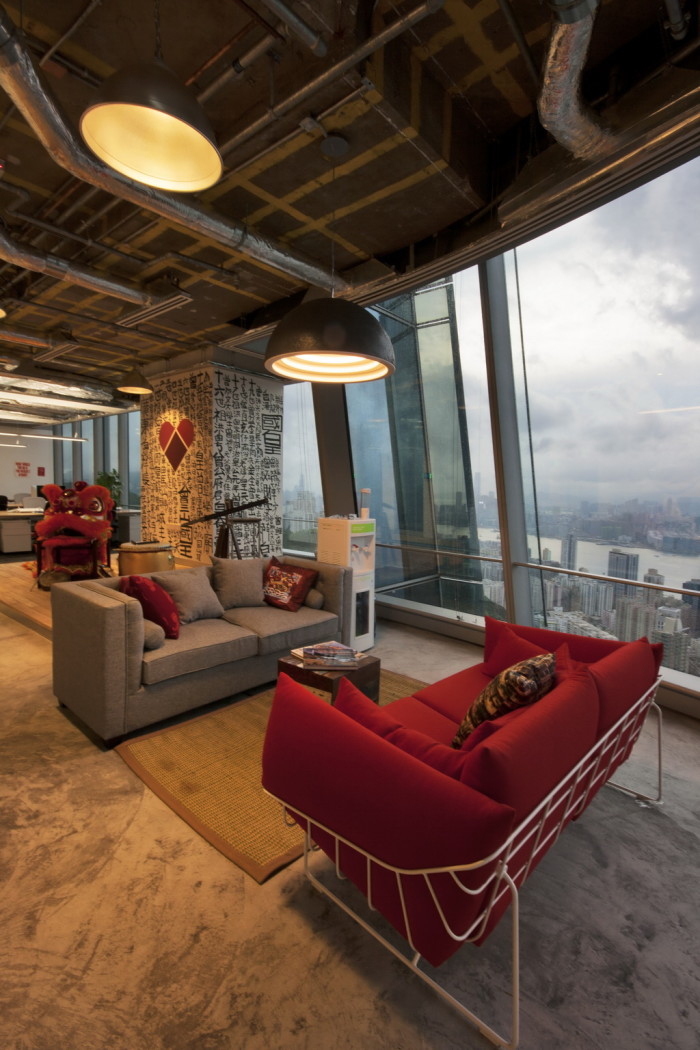 The meeting rooms and spaces are named using local slang selected by staff.
The favourites include "Big Tea Rice", "Dimmer Than Sugar Cane", "Wind Blow Water Rise" and "Blow Water".
Ed's note: If you're not familiar with local slang, Big Tea Rice to mean big business, lucrative deal, big project, Wind Blow Water Rise denotes prosperity, Blow Water is chatting, while Dimmer Than Sugar Cane means you are gutsy and adventurous.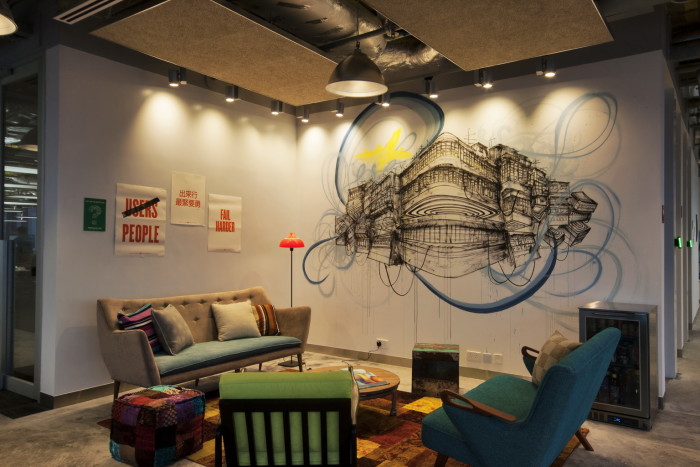 Food is always a great way to keep staff energised throughout the day, and Facebook's complimentary open kitchen treats staff and guests to a range of foods and beverages, from Chinese soups, to healthy snacks and ice cream.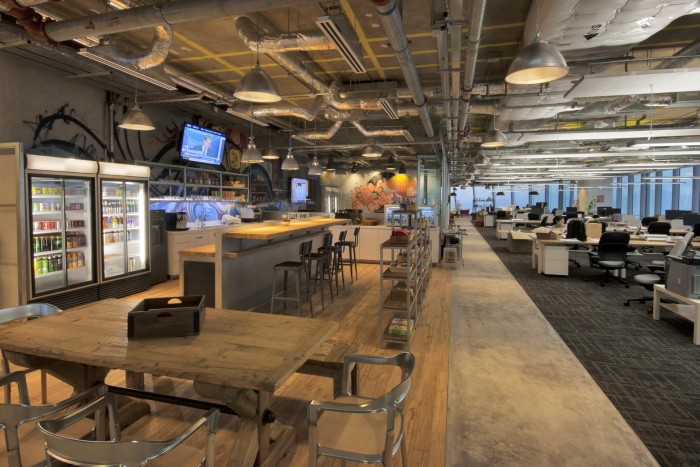 "We are also very concerned about the health of employees. The office is equipped with moveable height desks. There are also a meeting room with a treadmill, a massage chair and table tennis table," says Leung.
To promote openness as a core value, the office has a "Write Something Wall".
"The Wall makes a simple yet powerful statement that everyone is welcome and valued. Messages are captured to reflect the diverse fabric of the office and its connections with Hong Kong staff, people and partners," says Leung.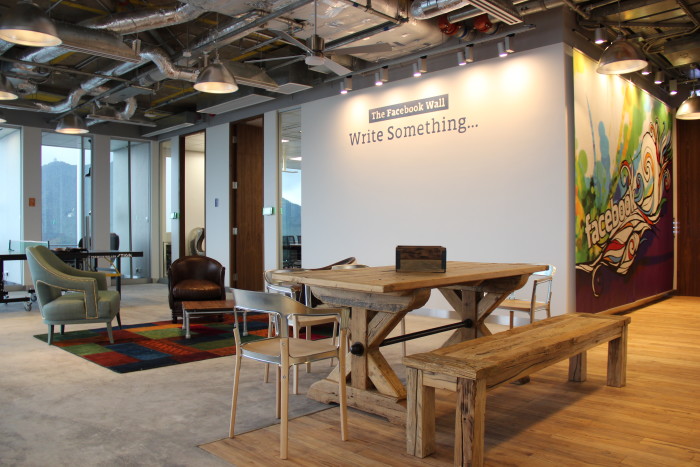 Following the government's recent promotion on supporting working mothers, the office's Mother's Room creates a family-friendly office environment for working and visiting mums.
Images: Provided