Local organisations and other companies based in Singapore are realising an interesting and engaging work space has a direct impact of the productivity and morale of staff.
Over the past year, Human Resources magazine has featured some of Singapore's most innovative and good looking offices.
Here are some of our favourites, in no order of preference. Approach with caution – these workplaces are bound to give you office envy!
1. Facebook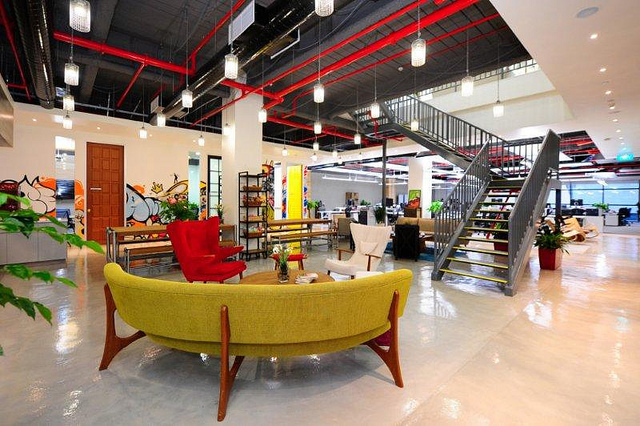 "For us, we believe our generation loves an open, informal office, but that of course cannot come at the cost of productivity," Madan Nagaldinne, head of HR for Facebook APAC, said.
"There is no clear demarcation between work and life. We encourage people to bring their full selves to work, because that's who we are."
2. SapientNitro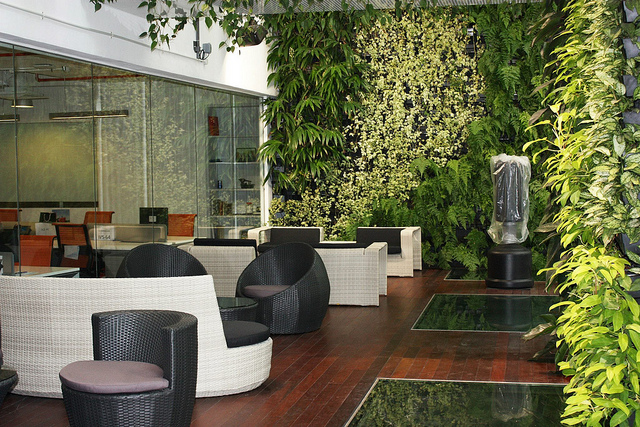 SapientNitro's office was designed with the sole purpose of facilitating collaboration and discussions.
"To make things even more interesting, we provide 'war rooms', which are basically brainstorming zones to come up with innovative ideas and strategies," Kim Douglas, vice president and managing director of SapientNitro Singapore, said.
3. Royal Plaza on Scotts

The hotel's staff lounge boasts a mini theater, an aquarium and massage chairs, making it a royal place for employees to relax in between shifts.
"The lounge is meant to raise the happiness index in our workplace given the challenge of finding manpower which will be a prevailing concern in the future," general manager Patrick Fiat said.
4. American Express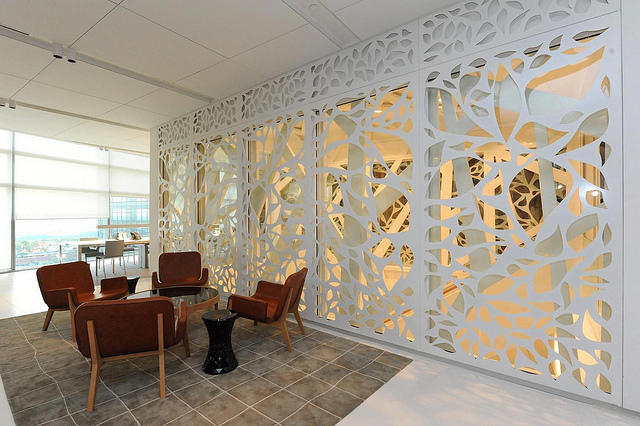 American Express is proud of its flexible and diverse culture – values it took into consideration when designing the Singapore office.
"With the right technology and wide variety of space types – such as open and enclosed, and formal and informal, reversible and non-reversible – we are able to achieve better utilisation of space, and reinforce a highly collaborative and results-oriented mindset, driving productivity, creativity and employee engagement," Yoshimi Nakajima, country manager for American Express Singapore, said.
5. Yahoo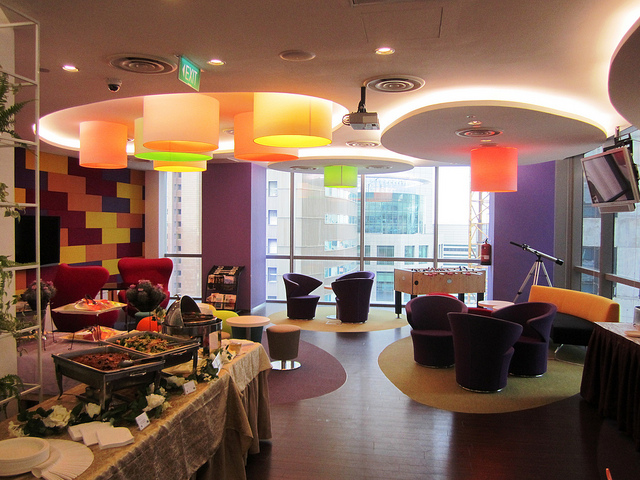 "Fun" is a huge aspect of Yahoo's culture and is something celebrated in the company's local office.
"We make it our business to have fun with and at work every day," Jessie Lim, human resource director for Yahoo Southeast Asia and India, said. "Ensuring the company's culture is synonymous with a fun incubator is paramount for business success and talent engagement."
6. Splash Productions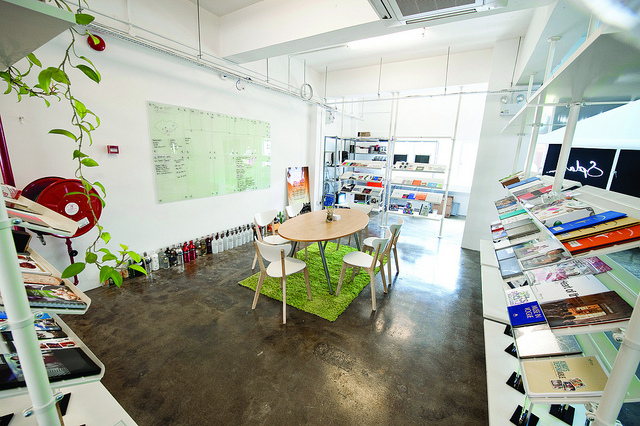 Local company Splash understands the importance of allowing staff to express themselves at the office.
"The more we express ourselves freely, the more cohesive the team is," says Terry Lee, managing director of Splash. "It makes our people feel comfortable and at ease in the environment. We decorated the place ourselves. It's an environment which our people collectively built."
7. Microsoft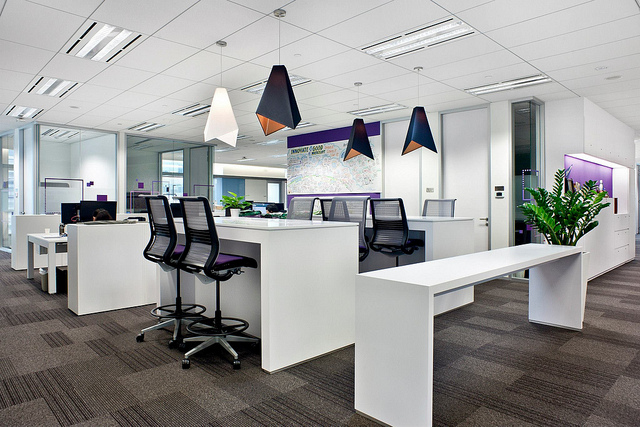 As the business continues to evolve to adapt to changing needs, so has Microsoft's office space.
Julianne Truda, HR director at Microsoft Singapore, said: "To prepare our Singapore workforce to meet this new world, we've provided an environment allowing employees to do their best in the way they love the most. People can and do work everywhere."
8. M Moser Associates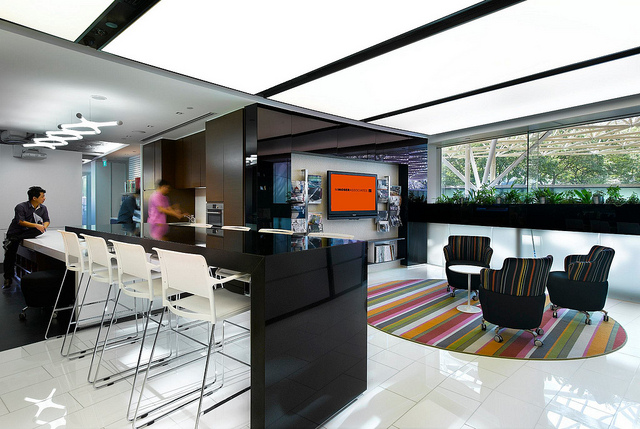 This is one firm which doesn't believe in hierarchy, and has instead chose to focus on a culture open communication and constant interaction.
"This creates a fluid dynamic in the way staff move around the office and communicate with each other. Hierarchy is irrelevant, as each and every staff member is approachable as and when needed," Stephen Lyon, regional director and head of office for M Moser Singapore, said.
To view other offices we've featured in Spacial Awareness, click here.