The Malaysian Institute of Human Resource Management (MIHRM) has signed a memorandum of agreement (MoA) with Putra Business School (PBS) to nurture future leaders through a Master of Business Administration (MBA) in human potential management.
PBS in a statement today, said the MBA programme caters to the needs of top managers, focusing on human potential management and leadership skills. "The collaboration with MIHRM is essential to achieve PBS' objective of nurturing human leaders."
The MoA was signed by PBS president and chief executive officer Prof Dr Zulkornain Yusop and MIHRM deputy president Dr Henry Yeoh at the Putra Business School, Universiti Putra Malaysia in Serdang on 25 January 2017.
According to the statement, PBS has received the Association to Advance Collegiate Schools of Business accreditation.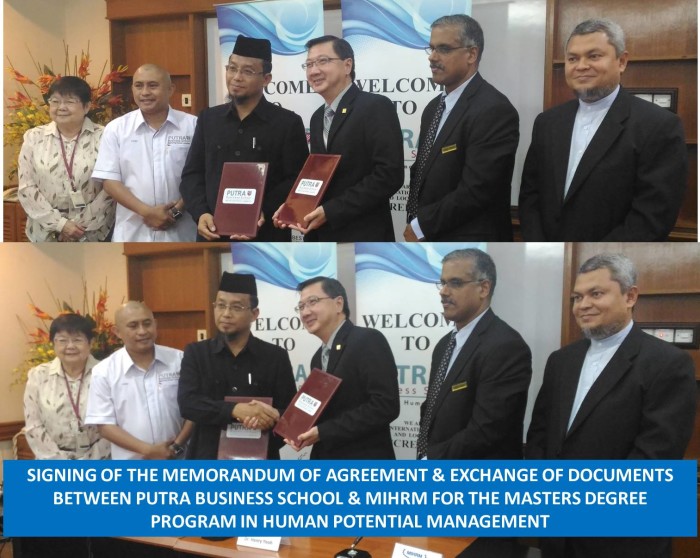 Photos / Provided