Innovation and interactivity were the parts of the company culture CtrlShift emphasised on when designing its new office in Singapore.
Explaining that innovation – which is gleaned from close interactions and the sharing and mixing of ideas – is at the top of its agenda, according to Mohan Mahapatra, head of people and culture at CtrlShift.
"As a high-growth company, the kernel of our success is our ability to think out of the box and come up with new ideas," he said.
"We operate in a fast moving industry of programmatic marketing where only sharp-witted innovators thrive. Laggards are not rewarded in this game."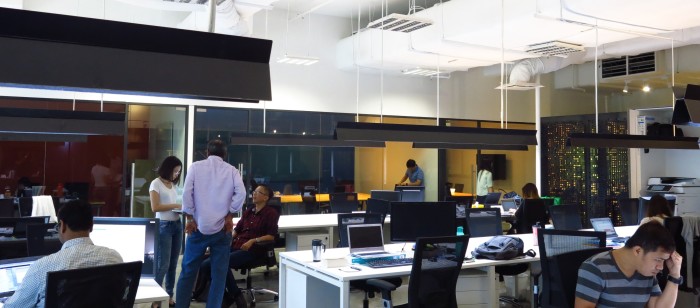 Hence, when planning the design of the office space, be it collaborating with others in a virtual space through laptops or in a physical space, CtrlShift wanted a 100% collaborative environment.
"We are avid users of collaboration tools – offline and online – and we want to translate that into our work environment."
He feels that having an engaging office space helps improve productivity in two fundamental ways.
First, as having fun is the key to great results and also one of the company's core values, the company took great care to ensure its new office space was conducive for work and play.
"We spend a significant part of our waking hours working. This is why we take great care in making sure that our offices are conducive for work as well as for play. Making it easy and welcoming to have a laugh at work and enjoying and relishing the company of our colleagues are fundamental enablers of success."
Second, he believes that "great thinking and great ideas seldom happen while you are staring at your computer screen, inundated by e-mails and messages".
Instead, it occurs in the most unexpected situations, such as in casual conversations with peers from different departments.
"An office space that encourages cross-department interactivity could bring valued perspectives to the table and encourage more eureka moments.
"This is why we have designed a workplace where people can easily gather to share, play and create."
A piece of advice he has for companies planning on refurbishing their office is: "You can compromise on many things, but don't compromise on your employee's wellbeing."
He explains that attention to seemingly insignificant details such as the right lighting and colours and smells, which can affect the visual and olfactory senses, can sometimes make a world of difference on how an employee feels.
"We are human after all and it is critical that we make the working environment as pleasant as possible."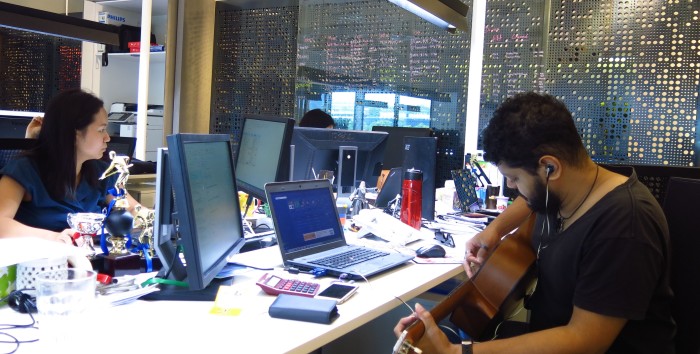 When it comes to motivating staff, do not belittle the small perks as they can go a long way.
"Whether it is fresh flowers in the common room or a monthly birthday cake, these are small tokens of appreciation that will not go unnoticed by them – it helps put them in the right frame of mind, which is one of the most important things we want to achieve."
See more photos of the office here:
Image: Provided