Open-plan offices are starting to becoming more and more common, but if you found out the space was actually an experiment in human behaviour?
That is exactly what 50 unsuspecting people had to deal with when a new flexible working space in the Netherlands when from fun to freaky over the course of a month.
Last spring, two artists from KNOL Ontwerp, Celine de Waal Malefijt and Jorien Kemerink, were commissioned by a contemporary art gallery, where they decided to investigate "our nomadic and flexible work behaviour in a critical context".
"Aren't we slowly becoming slaves of our own freedom of choice? We can hardly bring ourselves to unplug anymore," de Waal Malefijt said.
In the beginning, they created a space for freelance workers which was worthy of office envy. It boasted colourful furniture, a bed people could work in, a coffee bar, and even a pet bunny.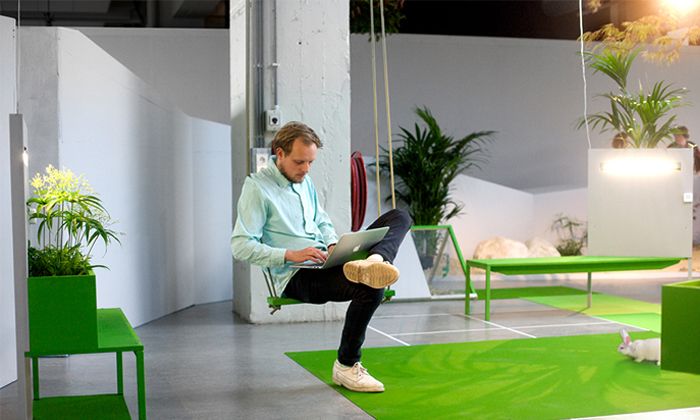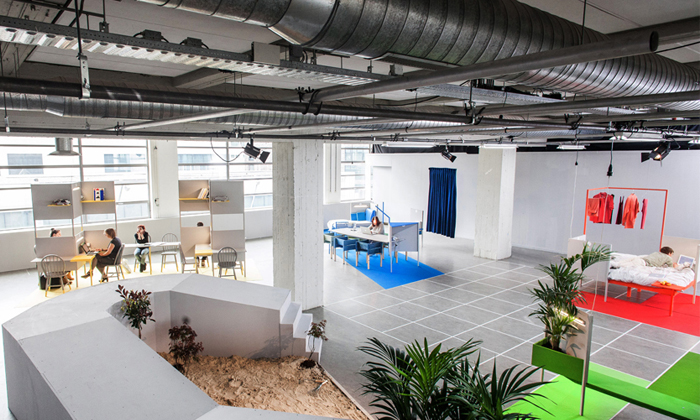 However, de Waal Malefijt and Kemerink slowly began removing the perks while monitoring the workers' reactions.
First, they took away a rug, then the plants and rabbit, and soon all the deco was replaced by grey cubicles. The artists also hired an actor to play the role of a micro-managing boss, who used motion sensors to track the employees' movements and productivity levels.
"The goal was not to create a cubicle inferno but to honestly investigate the opportunity of liberation through an organised and disciplined setting," Anna Dekker, who worked on the project's  concept, social research and communication, said.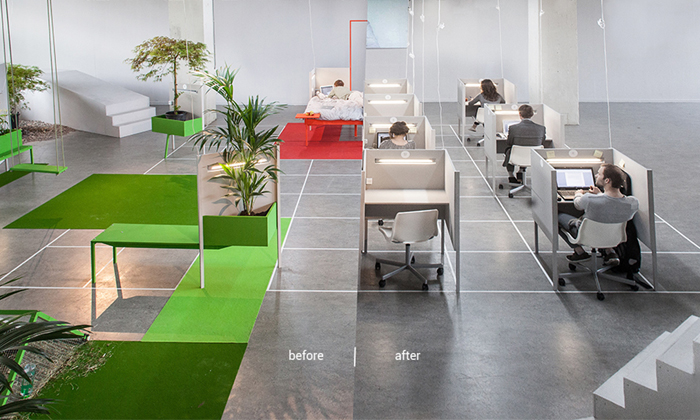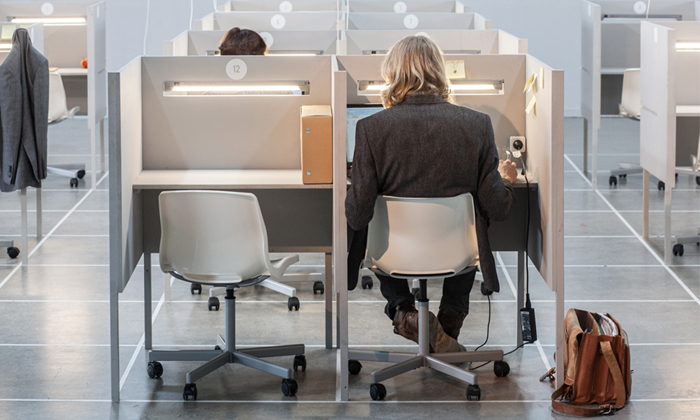 While a few workers stopped coming back to the space, those who stayed said they were more productive.
"It does help that Steve [the actor] is around to keep the volume down. Working in a cubicle is less cozy but it does increase my productivity", said a flexworker.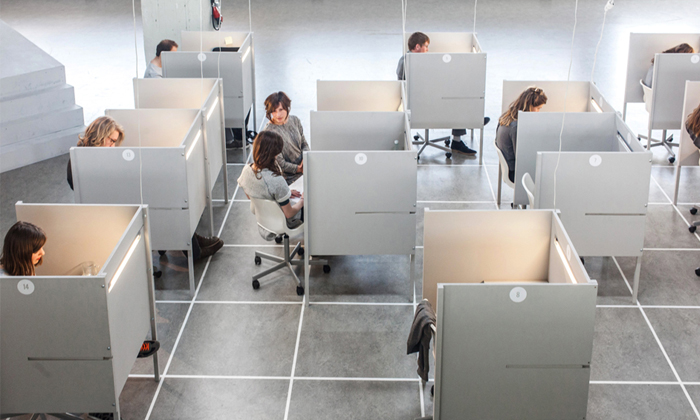 "We can conclude that flexworking is something very personal; most people value the freedom in their work a lot. They are easily satisfied with the basics for a flexible day plus some creative comfort.
"Perhaps most people did not 'voluntarily' choose work in the final setting, but generally noticed the positive effect on their work day," Joep Slagter, the in-charge for the motion tracking technology, said.
Images by Corneel de Wilde for KNOL Ontwerp