Employee referrals have long been seen as the holy grail of recruiting new employees, but have you ever wondered how to take referrals just one step further?
According to a new survey by SmashFly, companies can get 28% more hires from referrals and 8% higher quality referral candidates if they expanded their employee referral programmes (ERP) beyond employees.
This included inviting referrals from alumni, contractors, customers, vendors and partners.
Polling 114 talent acquisition and HR professionals, the survey found that currently, 32% of new hires made in companies are a result of employee referrals.
ALSO READ: The top 10 bleeding-edge recruiting trends to watch in 2015
While 77% of respondents currently have a formal referral programme, 57% of these limit the referrals to employees only.
However, organisations that reached beyond employees to their entire network generated 36% of their hires from referrals, with better quality candidates than employee-only referral programmes.
"The data illustrates that extending who can refer candidates into the organisation can increase the volume of leads without decreasing quality," the survey stated.
With referrals bringing the highest volume of quality candidates, it was perhaps unsurprising that 35% of organisations acknowledged they are actively seeking ways to start a formal referral programme.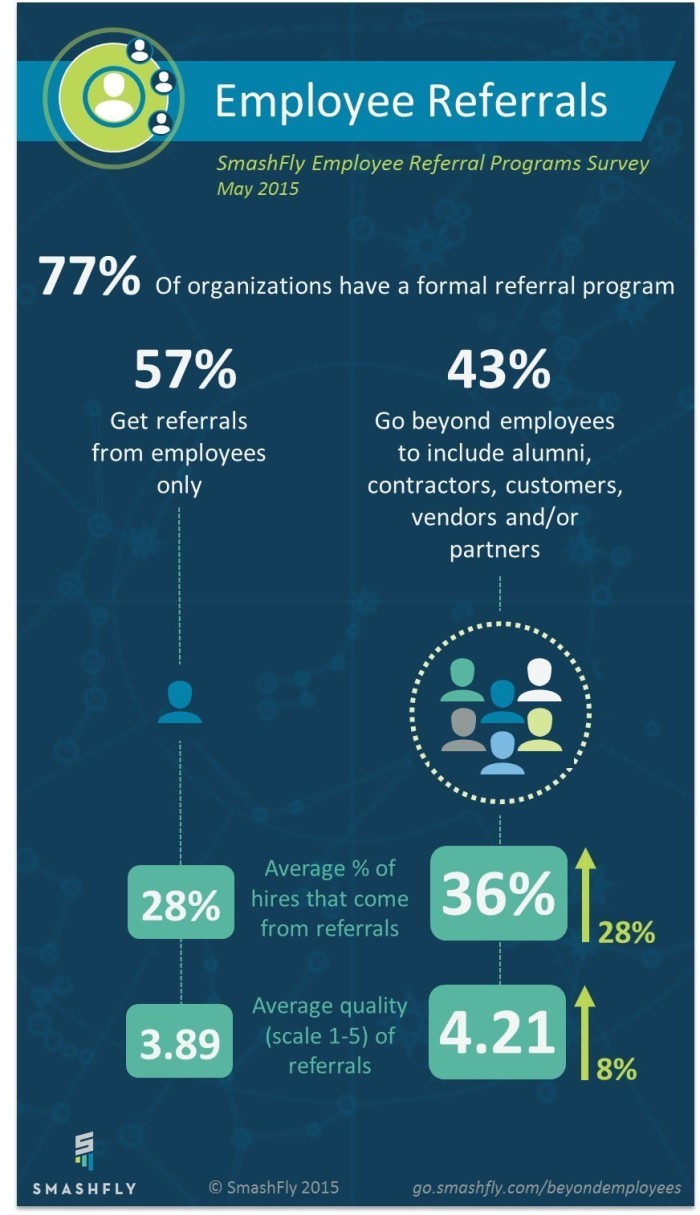 Image: Shutterstock