Uncover and learn about complex HR innovation tools and strategies at Accelerate HR from Thailand's largest employers including Agoda, DKSH, Fonterra, FWD, Kasikornbank, Minor Food, Nissan Motor and more.
Happening in Bangkok on 26-27 November, group discounts when you bring your team.
When a little girl got fed up about her father working long hours at Google, she took things into her own hands.
The young girl, named Katie, wrote a letter to her dad's employer to ask that he get some vacation time this summer, as well as some recognition for his birthday.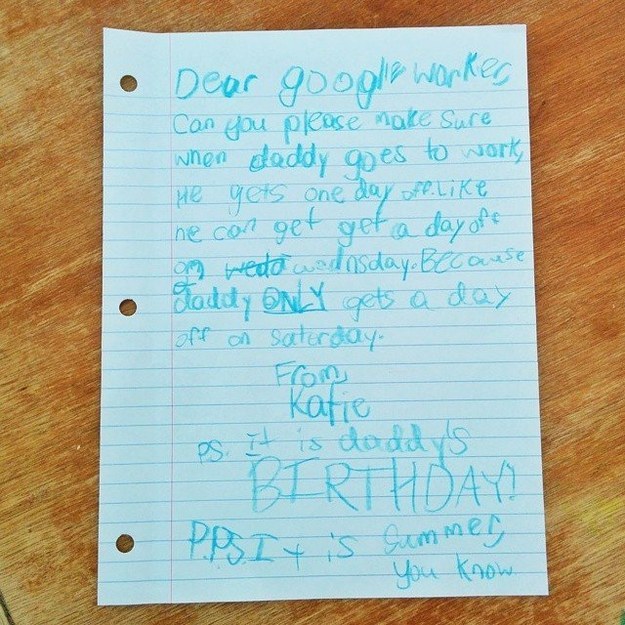 Source: Reddit
The letter reads:
Dear Google Worker,
Can you please make sure when daddy goes to work, he gets one day off. Like he can get a day off on Wednesday. Because daddy only gets a day off on Saturday.
From, Katie
P.S. It is daddy's BIRTHDAY!
P.P.S. It is summer, you know.
Google not only replied to Katie, but also went above and beyond what she was asking for.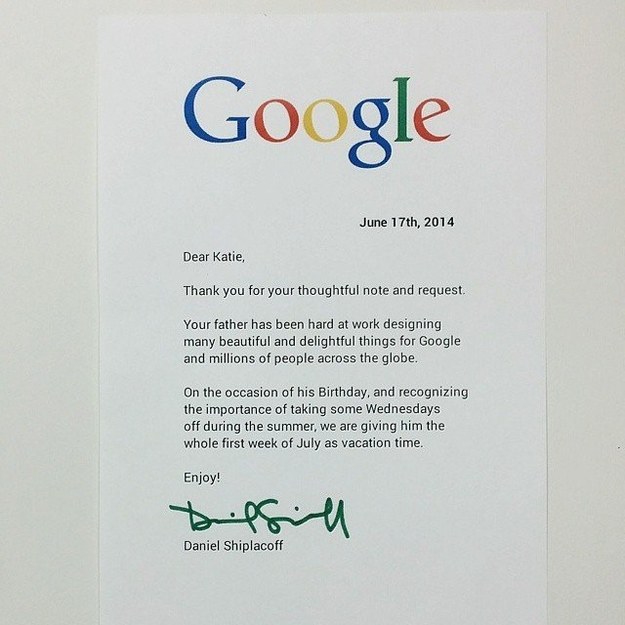 Source: Reddit
Google has confirmed the reply was authentic, but there's no word yet on how Katie and her father are enjoying their summer vacation.
Just goes to show, if you don't ask you don't get!
Image: Shutterstock

Mark your calendars as the crowd's favourite candidate and employee experience conference, Talent Experience Forum is back!
Happening only in KL, Malaysia on 5 November. Register your seat because you will be hearing top insights from C-suite and senior HR leaders from Dell, Digi, GoCar, IPG Mediabrands, Nestle, Tesco, Unilever and more.