Compensation is the number one factor pushing employees away from their current employers in China, as admitted by close to half of employees (49.2%).
Future career opportunities (or the lack of) comes in a close second as a driver of employee attrition (42.8%), while the related theme of development opportunities comes third at 40.6%.
CEB's global talent monitor report also found money far and away leading the drivers of employee attraction in the nation, with development and future career opportunities coming in a distant second and third.
To add to employer's woes, only 7.5% of employees in China exhibit high discretionary effort, or the willingness to go above and beyond their job descriptions.
This is 10% lower than the global average of 17.5%, which includes India, Australia and Germany.
In addition to low discretionary effort, the intent to stay with their current employer among Chinese workers ranks fifth worst out of the six countries surveyed, at just 22.6%.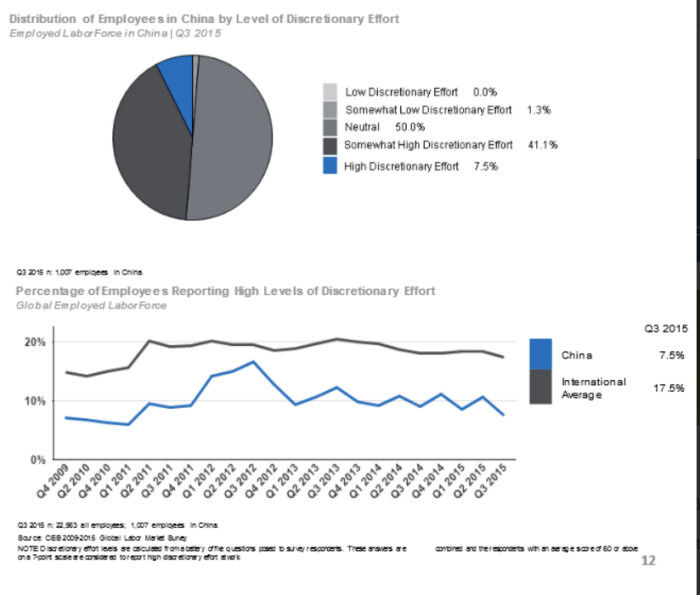 Lead image: Shutterstock