As one of the largest global communications companies, Grey Group has a very team-oriented culture where everyone is welcomed as part of the "Grey family".
"Awesome employees with a strong company culture makes for success in every avenue," said Huma Qureshi, PR director for Grey Group APAC. "Productivity, creativity and office morale are driven by an engaging workspace."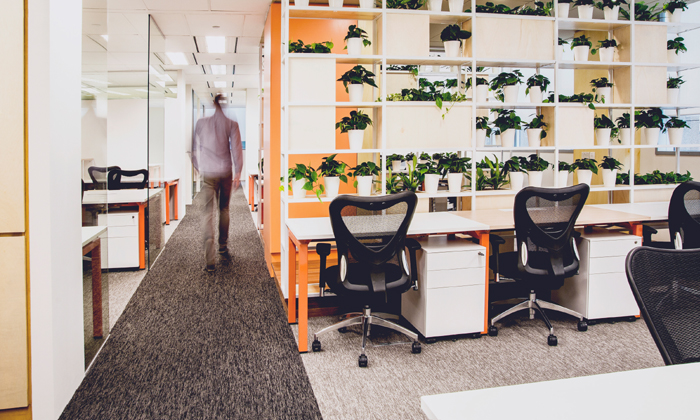 Grey's new office allows its staff to "interact as much as they would like to in a fun and relaxed atmosphere and in an encouraging environment for creativity and award-winning ideas".
At the same time, when it comes down to serious business or confidential discussions, employees have access to glass enclosed meeting rooms, giving an adequate amount of privacy without completely being cut off from the main office floor.
"Each meeting room has different styles of furniture and therefore each has a character of its own."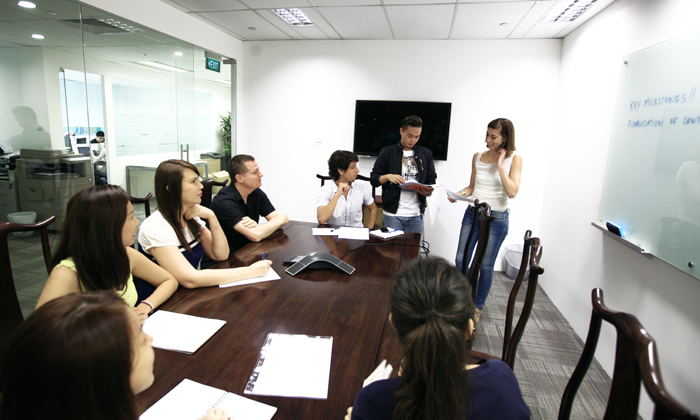 When it comes to renovating an office space, Qureshi said having a good understanding of the company culture and employee needs was imperative.
"Renovating an office breathes new life into an existing space. The changes are welcomed and excitement builds up because there is usually a story behind the choices of furniture and decor," she said.
Greeting you as you enter the office, the "red man statue" is the common feature that connects the spaces in Grey's office, she added, and employees normally see it as the "welcome" statue.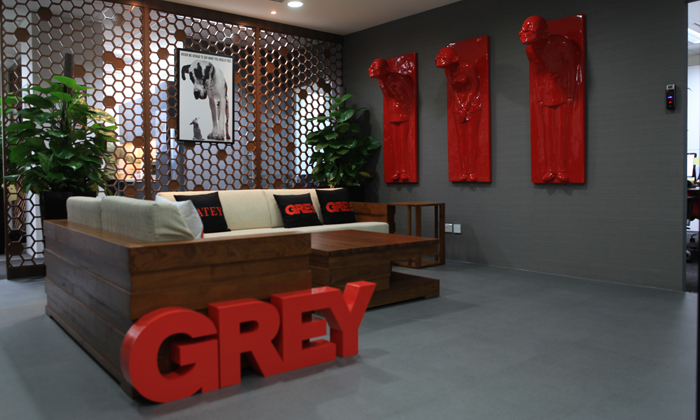 And, as for the fun stuff, Grey has a pantry area with an espresso machine set aside for an energy boost, as well as a breakfast counter for its employees' weekly get-togethers.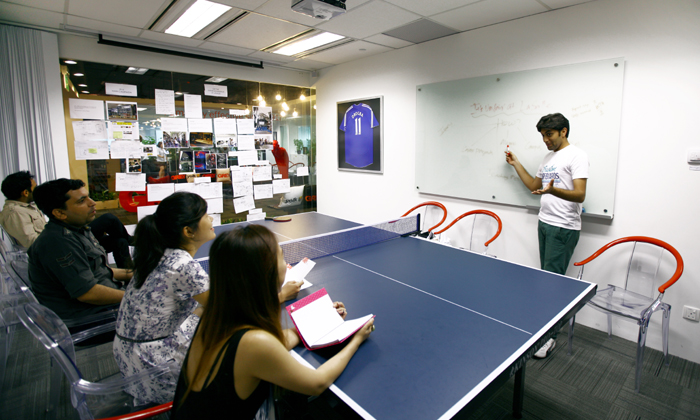 Additionally, the leisure area allows staff to bond and have fun together.
A table tennis table and a pool table are also available to play on, but they can be used as meeting tables from time to time.
"But if pool isn't your game, then we do cut our monthly birthday cake on this table for those employees celebrating that particular month. We celebrate with them in style."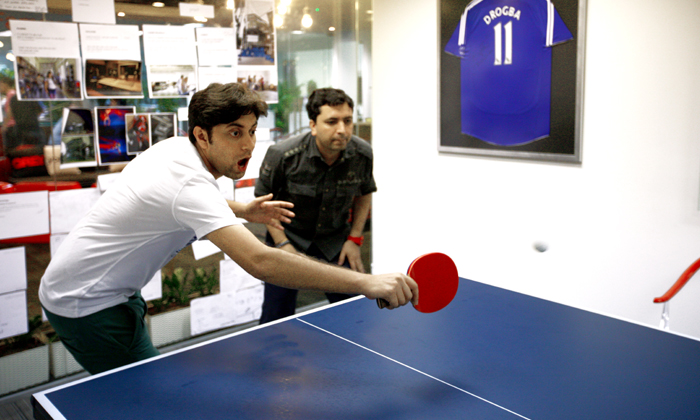 Images: Supplied