In the wake of numerous airline disasters and crippling financial problems, Malaysia Airlines (MAS) has taken the time to send out inspiring messages to customers.
Using the hashtag #staystrong, MAS posted three tweets out of respect for those who lost their lives aboard both tragedies on MH370 and MH17, and also sent their condolences to those affected by the crash of TransAsia Airways GE222 and Air Algerie AH5017 earlier this month.
READ MORE: Singapore Airlines apologises for tweet
The first tweet, featuring an image of two MAS flight attendant holding hands, read "Tough times do not last, tough people do #staystrong". Then, others followed: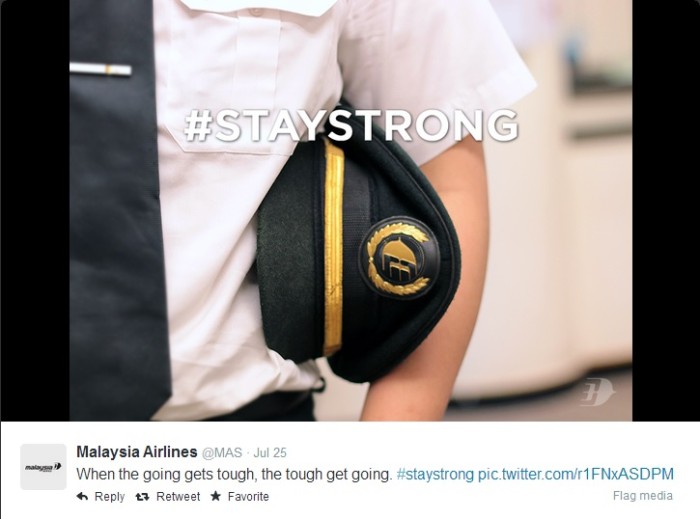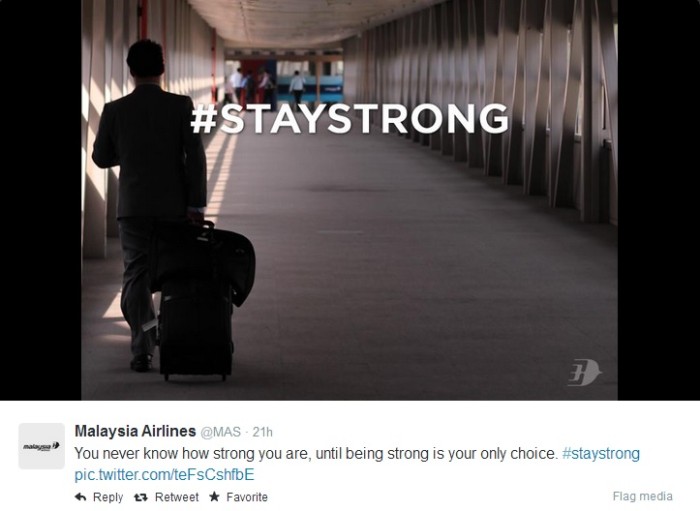 The airline also posted a heartfelt message for Hari Raya, stating they "would not be what we are today without the generations of employees who have woken up each morning to serve with professionalism and determination".
It also thanked their customers for their service and asked for forgiveness in areas which the might have fallen short.
READ MORE: Malaysia Airlines staff "affected mentally" by double tragedy
"We thank all Malaysians for the enduring opportunity to be of service, and seek your understanding for the times we have fallen short of expectations."
Read the full message: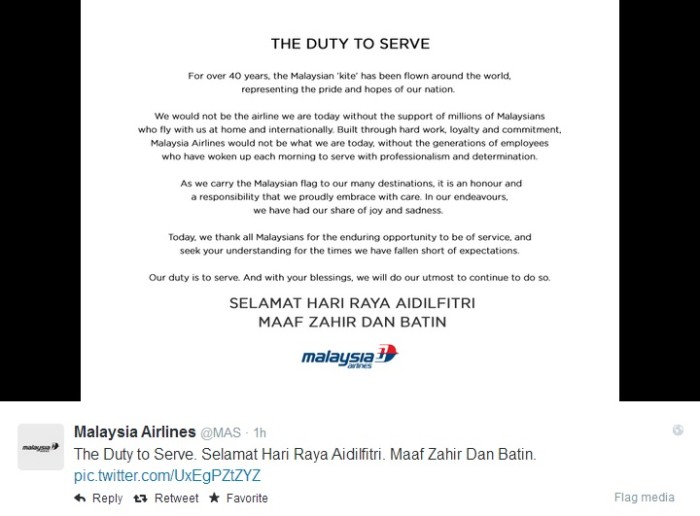 Images: Twitter