At exactly 7.13pm yesterday (June 15), Muslim employees of Marina Bay Sands broke fast together with their non-Muslim employees at the Sands Expo and Convention Centre, during the annual Iftar celebrations. Over 500 employees from various departments joined in the celebrations, with many adorning traditional outfits to commemorate the event.
In addition, 19 beneficiaries from AMKFSC Community Services also joined in the celebrations. Apart from breaking fast, they received gift hampers from Marina Bay Sands containing essential food items.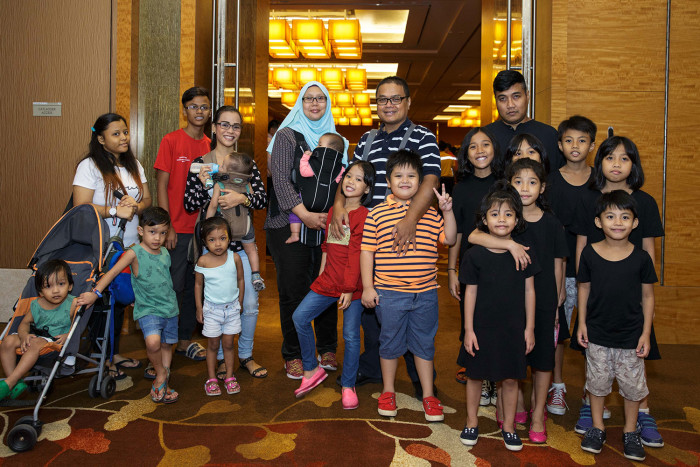 In an exclusive interview with Human Resources, senior vice president of human resources for Marina Bay Sands, Chan Yit Foon said: "The event is… to show appreciation to our Muslim Team Members (TMs) who have to work during the fasting month. For non-Muslims, they can learn more about the significance of fasting during Ramadan. The process of experiencing the breaking of fast together also fosters solidarity and bonding."
Marina Bay Sands hopes to recognise the cultural symbolism of this festival in Singapore. It has has been conducting Iftar celebrations every year since 2012, to ensure that their Muslim TMs know that the company will spare no efforts in making it a celebration worth remembering year after year.
"It also fosters employee bonding, builds ties and camaraderie across various levels and racial groups as senior management and non-Muslim TMs also join in the celebration. We spend so much time with our colleagues every day that it's natural to feel like we're amongst family even while working" Chan added.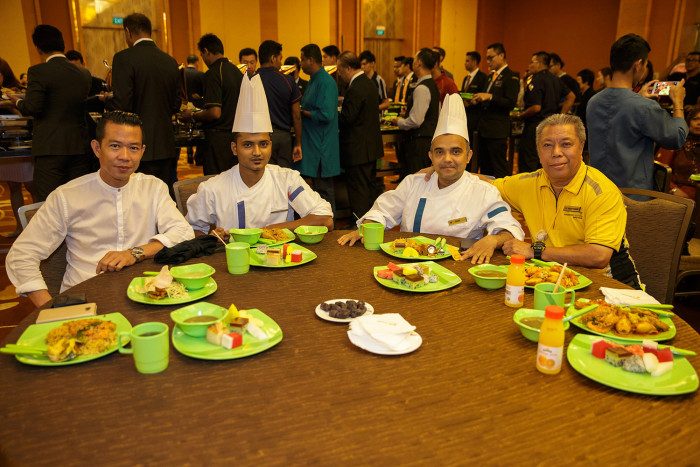 ALSO READ: Lendlease holds Iftar celebrations for its migrant workers
During Ramadan, it is also essential for non-Muslim employees to exercise caution in order to avoid passing any insensitive remarks to their Muslim colleagues. "Within each department, non-Muslim TMs remind one another to be sensitive to our Muslim colleagues during the month of Ramadan – for example when eating openly, or when inviting Muslim colleagues for lunch," Chan shared.
Going the extra mile for Muslim employees
Given the nature of the Sands' 24-hour business nature, TMs work round the clock. "For Muslim TMs who work evening and overnight shifts, their shift managers are respectful of the timings at which they break fast and consume their pre-dawn meals. As far as possible, shift managers try to arrange shift breaks at these timings for our Muslim TMs to be able to eat," Chan said. She added that in the 24/7 dining room, food is also made available at these required timings to cater to Muslim TMs.
With 9,500 employees, Marina Bay Sands celebrates diversity, with Chan explaining: "Our TMs hail from all walks of life, with diverse cultural and ethnic backgrounds. Our staffing backbone resembles a melting pot of cultures, much like the makeup of Singapore itself."
Thus, Sands also celebrates Deepavali for the Hindu community, Christmas during the year-end festive season and Chinese New Year for the Chinese colleagues, cultivating a culture of racial harmony.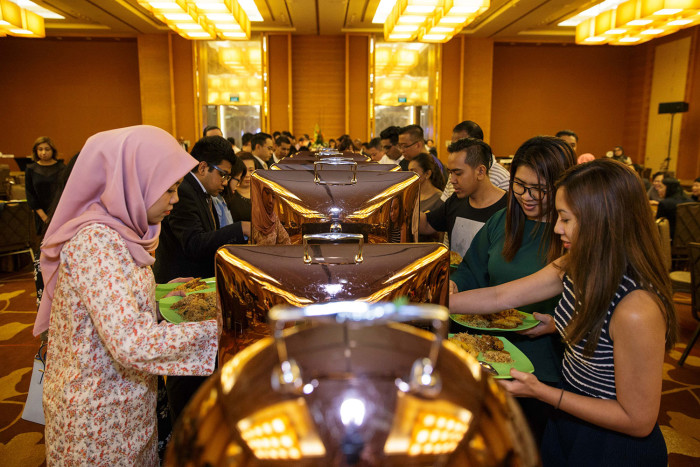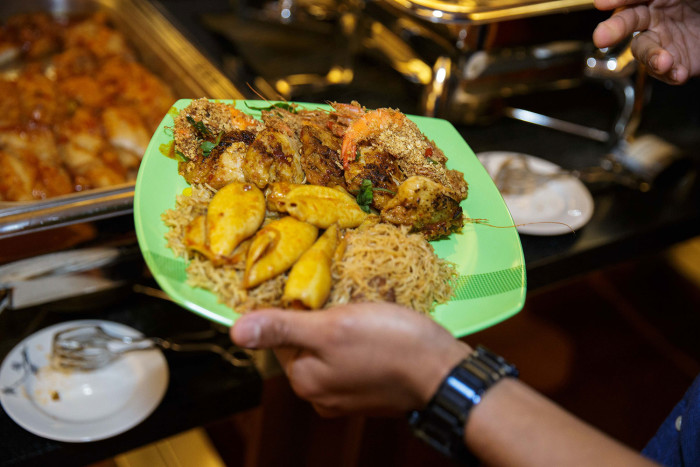 Meanwhile, Marina Bay Sands is looking to strengthen its workforce, by holding a recruitment drive with more than 260 jobs on offer. Job openings range across positions within the property's bars and restaurants, security, as well as front-of-house roles.
ALSO READ: Dig in: McDonald's Singapore kicks off its first large-scale National Hiring Day
Lead image/ Provided
Photos/ Provided