According to the Malaysian Labour Force Statistics, the unemployment rate in the country has dropped 3% for the month of March, down 0.2% from the previous month.
The report also revealed there was a slight 0.5% decrease in labour force participation, from 67.4%  in February to 66.9% in March, even though a year-on-year comparison showed a 1.4% increase from 65.5% in March 2013.
Via Twitter, Malaysian Prime Minister Datuk Seri Najib Tun Razak thanked "all sectors for working hard to maintain our job market's stability".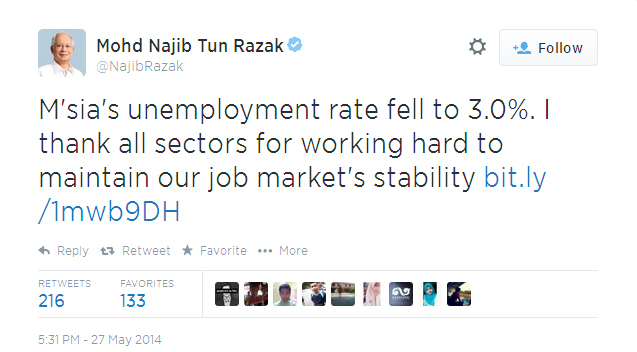 As of March 2014, Malaysia's total labour force stands at 13,843,500, consisting of 13,427,800 employed and 415,700 unemployed people.