Unilever took home 10 trophies at last month's inaugural Human Resources Excellence Awards, including the coveted HR Team of the Year and HR Grand Winner 2013.
John Nolan, senior vice president of HR for Unilever's global markets, said the wins were made even sweeter knowing fellow industry peers had judged the awards.
"There's something very special about being recognised in your own profession by fellow professionals," he said.
In his acceptance speech, Nolan had said Singapore is one of the few countries where the "HR profession is held in such high esteem".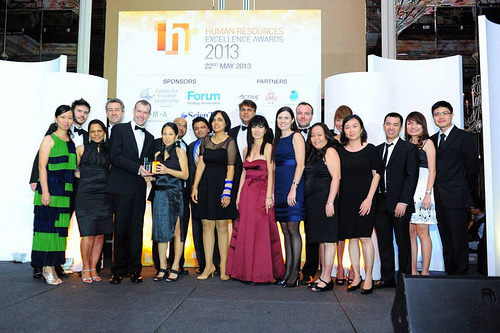 But he said the wins boiled down to having a clear agenda, make sure everyone knows what the team's priorities are and having those priorities cascade through the team, and spending a lot of time working on the concept of "one team".
Nolan said Unilever strongly believes in the notion of "one team", a philosophy that's important in ensuring the function doesn't get fragmented despite possessing several different facets.
"The thing I always say to my team is, at the end of the day, the business doesn't care about how we're organised. All they're interested in is the service we provide and the value we add, and therefore it's critical that we present, develop and interact with the business as one HR team."
He added if there is one thing the team does more than anything else, it is making sure everyone is clear on everyone else's agenda and direction through monthly town halls.
"In doing so, you create this entity or concept where we're all working together for the same team," he said.
This collective working culture also helps with career development, Nolan said, adding it gives employees a chance to move between teams within the HR function.
"We want them to know, and to be intimate with all the aspects of the HR function. Employees can do two or three years in each specialty, and rotate into different parts of the function. That's really important."