Retirement income and pension systems in China, India and Indonesia have "some desirable features, but also major weaknesses that need to be addressed", new research has found. Without these improvements, their efficacy and sustainability would be in doubt.
These results have emerged in the Melbourne Mercer Global Pension Index, which studies global pension systems on the three indices of adequacy, sustainability, and integrity.
Singapore, with its Central Provident Fund (CPF), is the only Asian country to be featured in the top 10, led by Denmark, Australia and the Netherlands. Its overall index value is pegged at 65.9, compared to Denmark at 82.4.
Singapore's index value could be improved by reducing the barriers to establishing tax-approved group corporate retirement plans.
Additionally, opening the CPF to non-residents, who comprise one-third of the labour force, may also help.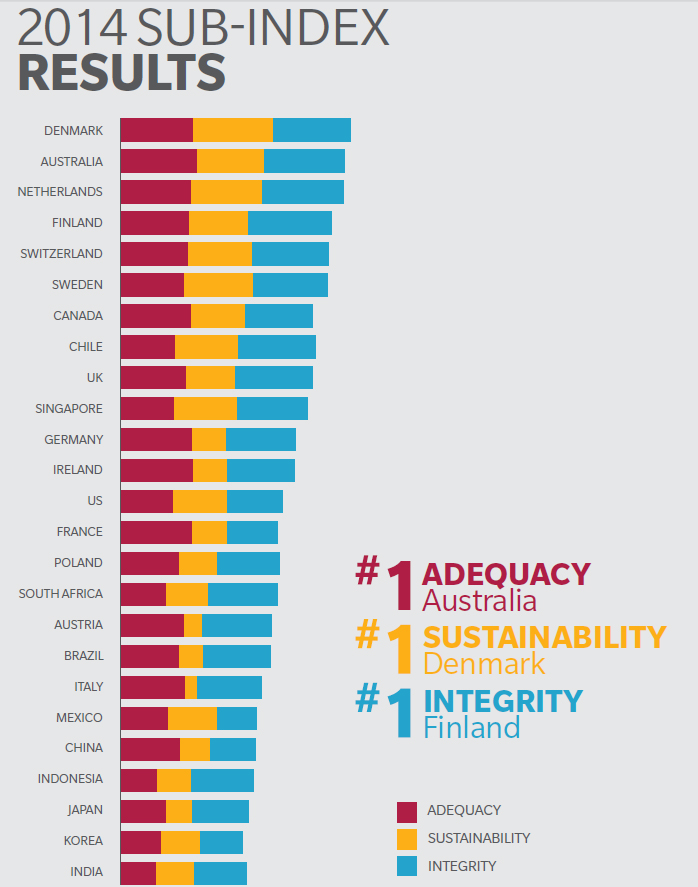 On the other hand, China, with an index value of 49, presently has an urban and rural pension system. The report suggests it needs to increase the state pension age over time, as well as offer more investment options, for members to have greater exposure to growth assets.
ALSO READ:
Early CPF withdrawals for those unable to work past 62
Singapore's CPF one of the world's most mature pension systems
Indonesia, where a national social security system is currently being implemented, also features at a low 45.2%. This may improve with the introduction of a minimum level of support for the poorest aged individuals, the study mentions.
The national pension system is gradually gaining popularity in India, where the index value stands at 43.5. Increasing the coverage of pension arrangements for the unorganised working class may help bring this number up.
"Governments, regulators and financial industries have to ensure good governance frameworks and practices that promote regular easy to understand communication, clear benefit projections, and access to comparative information in a cost-efficient manner," pointed out Dr David Knox, senior partner at Mercer.
"The pension industry must develop efficient methods to be transparent in meaningful and relevant ways to all stakeholders."
Image: Shutterstock