Google lives up to its reputation of providing fun and unconventional office spaces.
It's office in Tokyo boasts wacky interior including upside-down tables on the ceiling and eye-catching Japanese festival-inspired murals, Dezeen reported.
However, our favourite is this wall that seems to be made out of blue hair.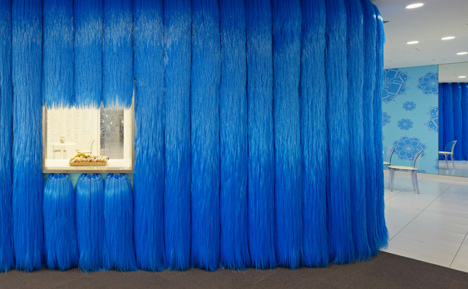 Dezeen
Don't worry, that's not human hair – it's car wash brushes.
For more cool offices, check out our Spacial Awareness album on Facebook.