The boss of retail store Journeys in New York was in for a rude awakening when he came to work and found a very public resignation letter from his employees.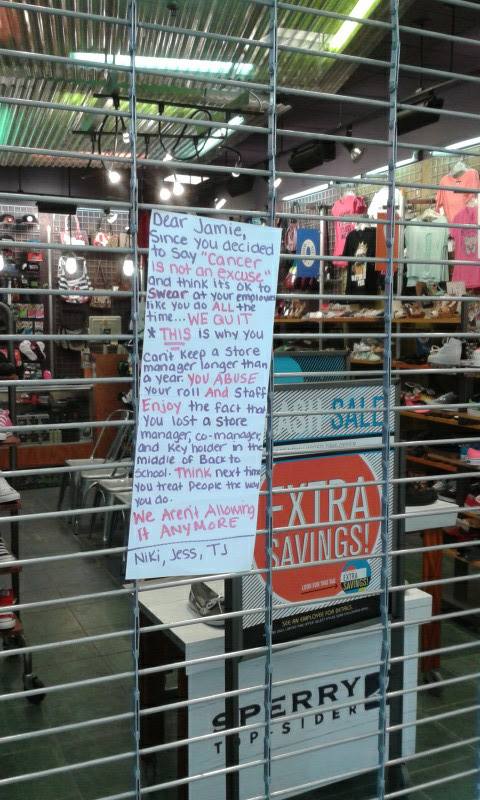 The note reads:
"Dear Jamie,
Since you decided to say 'cancer is not an excuse' and think it's OK to swear at your employees like you do ALL the time WE QUIT.
THIS is why you can't keep a store manager longer than a year. You abuse your roll (sic) and staff.
Enjoy the fact that you lost a store manager, co-manager and a key holder in the middle of back to school (season). Think next time you treat people the way you do.
We aren't allowing it anymore.
Niki, Jess, TJ."
The image of the letter, which was hosted on imgur and posted on Reddit, has received more than a million views in four days.
"We take situations like this seriously and are currently investigating this issue. Beyond this, we have no comment," Claire McCall, Journeys' director of corporate relations, told The Huffington Post.