A photo has surfaced on Instragram of three polytechnic students posing in nothing but their underwear and graduation gowns.
While we're sure this was nothing more than a spur of the moment snap, STOMP netizens wonder if these graduates were being a bit too cheeky.
"Should students be blatantly wearing their school's graduation gowns in such an inappropriate manner? Is this not respectful and disgracing Ngee Ann Polytechnic?" the STOMPer posted.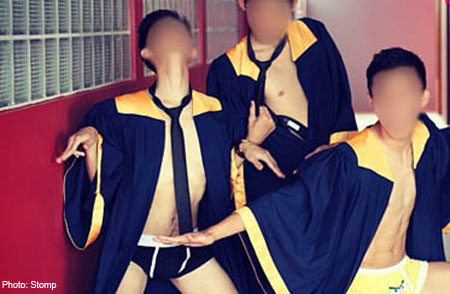 What do you think? Just a bunch of kids having fun, or potentially harmful for future employment?