At Cisco, "work" is less a location and more a verb.
"This aligns with our vision – changing the way we work, live, play and learn. We work smart and collaborate effectively across teams to do extraordinary things. At Cisco, we work, grow, learn and have fun together," says Hwa Choo Lim, head of HR for ASEAN at Cisco.
"We empower our employees to be effective and productive, recognizing and rewarding deliverables completed and results attained, instead of being assessed by the hours spent at the desk."
The company recently moved into its new regional headquarters in Singapore, as it marked its 20th year in the country.
The facilities now boast features such as trishaws with power sockets and e-Cafés on every floor, to provide employees with an informal and collaborative environment. Staff are also able to utilise any of the 48 quiet rooms or 148 audio privacy rooms.
Hwa said having an interactive and dynamic work space helps create a more engaged workforce.
"The environment creates positive employee experience which translates to highly engaged employees and this in turn increases productivity," she said.
She says the flexibility in being able to decide where and how employees work provides better work-life integration.
"For example, our Gen Y and Millennials need to be constantly connected. By providing an engaging work space (where employees have a collaborative work spaces as well as play areas like massage chairs, punching bags, nap rooms and games floor) employees can stay connected while they work and play," Hwa said.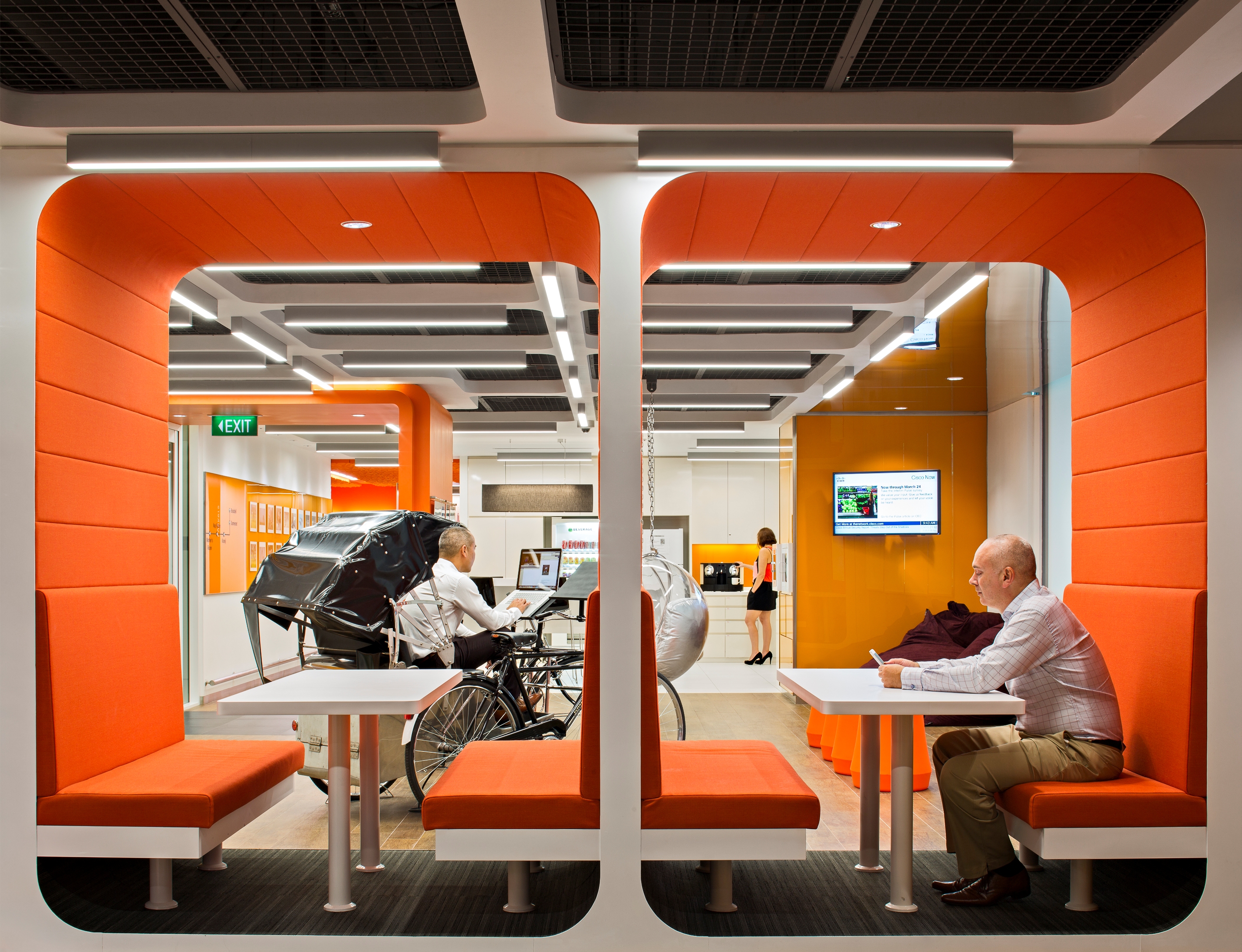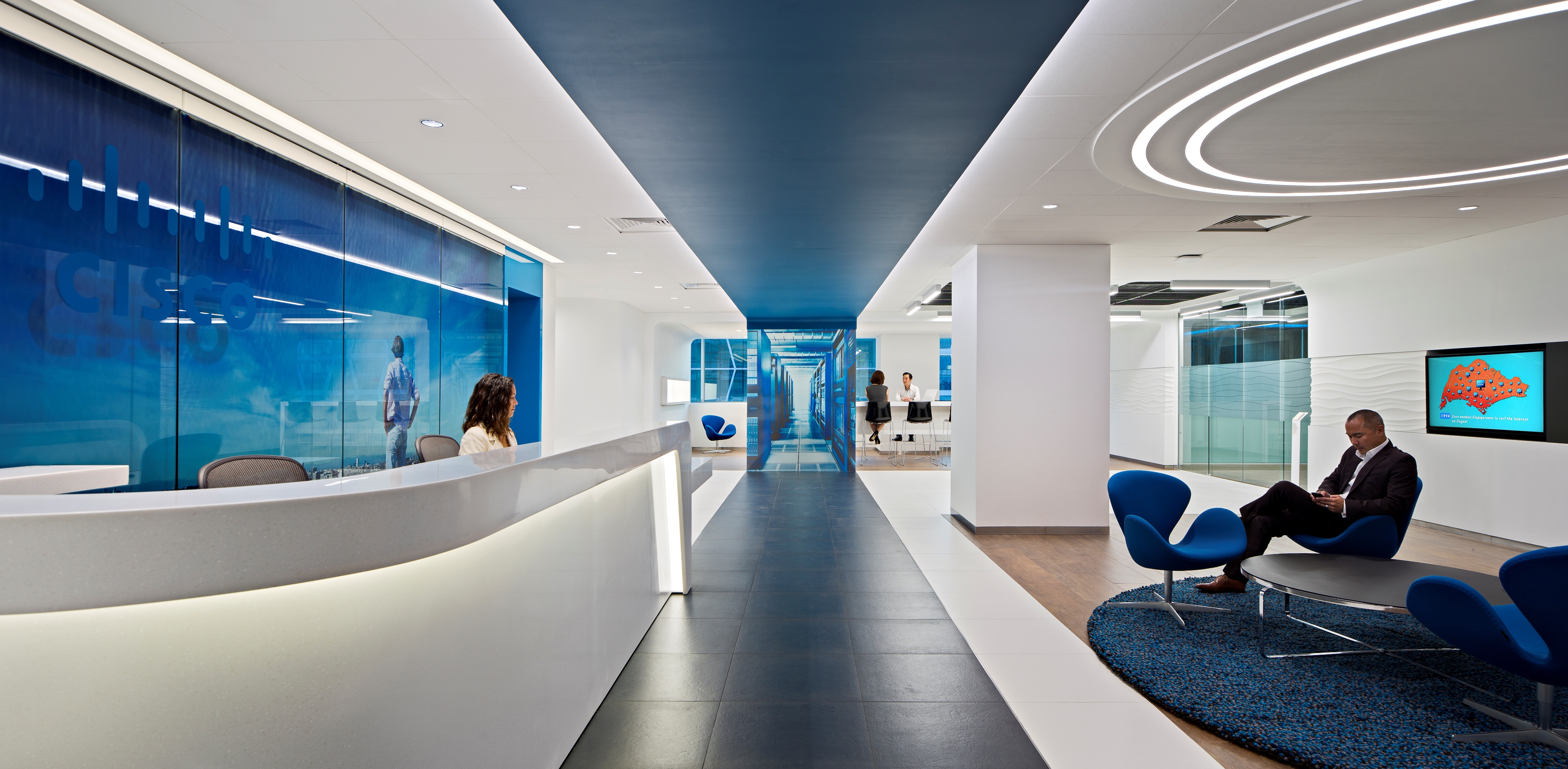 Hwa says because the way of doing business is evolving, workspaces in the future would not revolve around the desktop. Rather, she expects it to be a combination of devices such as smartphones and business tablets.
"From a HR perspective, it will be good to ensure your HR policies are aligned and support new way of doing work. As the way of working evolves, employees mindset will need to change and having a good change management process is equally important to help them embrace the change effectively," she says.
For more cool office spaces, check out our Spacial Awareness album on Facebook here.