A man got himself fired after he walked off the job because his boss was late to work.
Joe Blumm, a gas station worker in Michigan, accused his boss of being "negligent" for being over one hour late to relieve him. So, he decided to walk home, leaving a note for her to find instead.
The note eventually got him fired, Gawker reported, but Blumm told local news station Fox 17 he did not regret the note.
"I know I struck a chord with a lot of disgruntled, low-paid employees who get the short end of the stick," he said.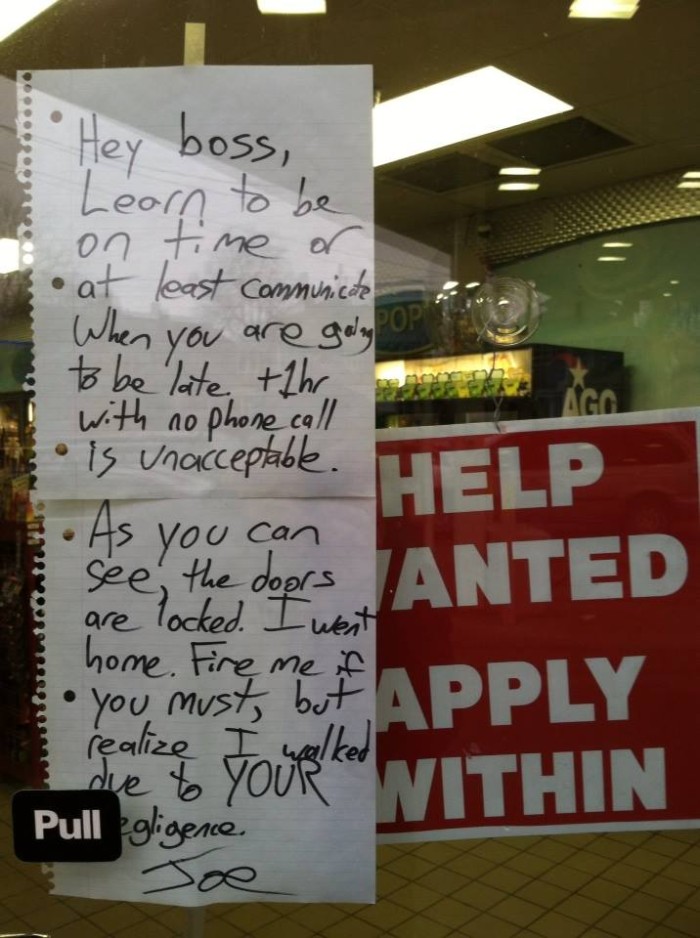 The image, which was posted by a passer-by to Reddit, says:
"Hey boss. Learn to be on time or at least communicate when you are going to be late. +1hr with no phone call is unacceptable. As you can see, the doors are locked. I went home. Fire me if you must, but realize I walked due to YOUR negligence."
Fox 17 attempted to contact the manager, who reportedly said although she was late, no one working at the gas station received a phone call from Blumm before he closed the store.