Businessman Donald Trump – aka 'The Donald' – is fighting the city of Chicago, and it's mayor, to emblazon the front of his tower with his name in big silver letter.
The tower, which was built in 2009, was originally (sort of) applauded for being "dazzlingly luminous" and "vibrant" is now a point of contention between the millionnaire, Mayor Rahm Emanuel, and the people of Chicago who are calling the latest addition an eyesore and the work of an egomaniac.
It's not really a question of whether Trump can put his name on the side of the tower – he can, and the paperwork is done – but more a question of whether a businessman who doesn't exactly have the best reputation already should be making more enemies in the cities he's attempting to do business in.
Stamping your claim or marking your territory isn't exactly the best way to get people to like you as a leader – especially as an outsider coming in.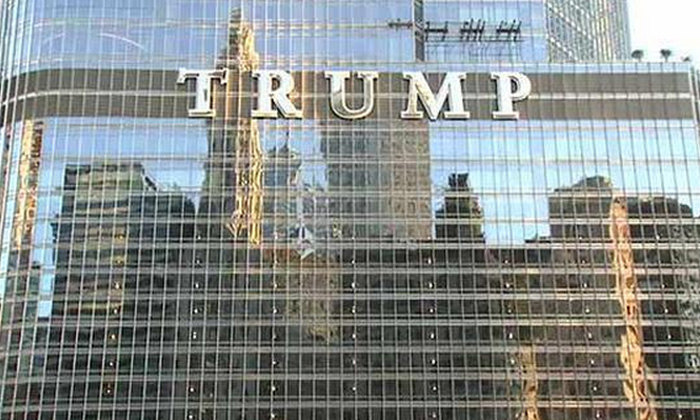 And so, the people of Chicago are rebelling.
The Chicago Tribune's Pulitzer Prize-winning architect Blair Kamin has blasted the sign multiple times:
"As brash as a cowboy's belt buckle, the freshly installed sign flaunts stainless steel letters that reach more than 20 feet high and stretch 141 feet across, or nearly half a football field," he wrote last week. "It's a self-disfiguring act that blights Trump's refined, 96-story hotel-condominium skyscraper — and threatens the riverfront's dignity and beauty."
According to the Wall Street Journal, the building's architect also said the sign lacks taste – a sentiment which was backed up by Mayor Emanuel, who said it "scars the architecture, beauty and taste" of Smith's tower.
But of course, The Don isn't sitting back and taking the beatings. He publicly attempted to shame Kumin on Twitter (remember, he's a Pulizter-Prize winning critic):
As a leader, when so many people voice out against what you're doing – whether it's placing a huge sign on a building or changing the beans in the coffee machine, don't you think it's worth stopping to listen to what they have to say?
Or if you've made your reputation as a bold leader who is hot-headed and sticks to his guns, is it better to keep up appearances for the sake of creating a consistent personal brand?
Image: Twitter