This letter from Cadbury, supposedly in response to a man's job application to become a global quality manager, has been identified as a fake – but it doesn't make it any less funny.
Twitter user @JamieDMJ posted this image on Saturday, with the caption: "Cadbury wrote back to me about my recent job application."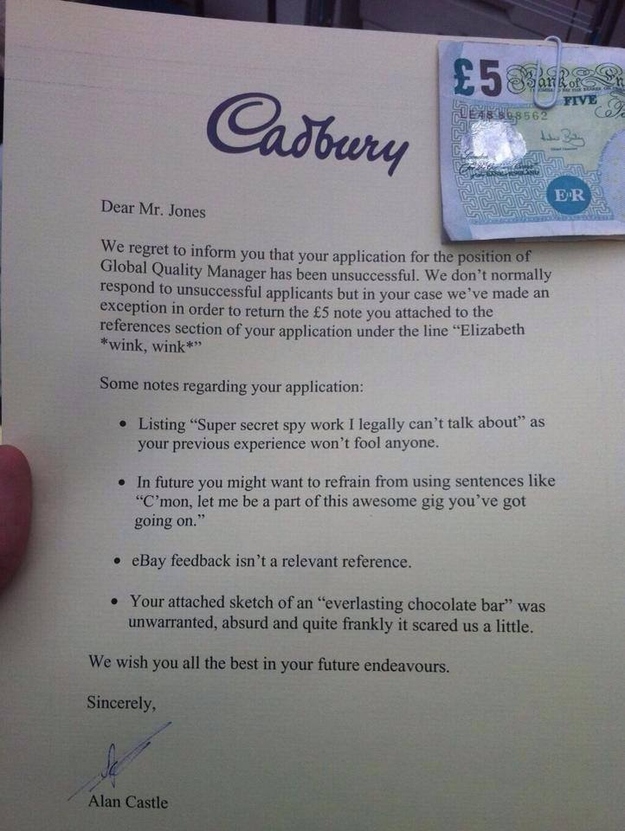 The letter has since been identified as a fake – mostly due to the letter's lack of fold marks, which would indicate it had been posted – but not before the original post got nearly 10,000 retweets.
This same twitter user was also the man behind the recent viral spoof surrounding the webuyanycar.com website.