Don't miss the opportunity to shout about your successes in recruitment and talent acquisition - the Asia Recruitment Awards is
the only regional awards to celebrate the best in-house teams and recruitment solution providers.
Finalists announced!
One job seeker decided to take his love for TV show My Little Pony into his job hunt by creating a themed CV.
Titled "My Little Resume", the CV refers to the applicant in third party as a pony: "This little pony went to … He graduated with highest honours and even received a departmental award for academic excellence!"
To its credit, the CV is very detailed in listing out the applicant's achievements and qualifications, and ends with the all important question: "What will this little pony do next, who knows?"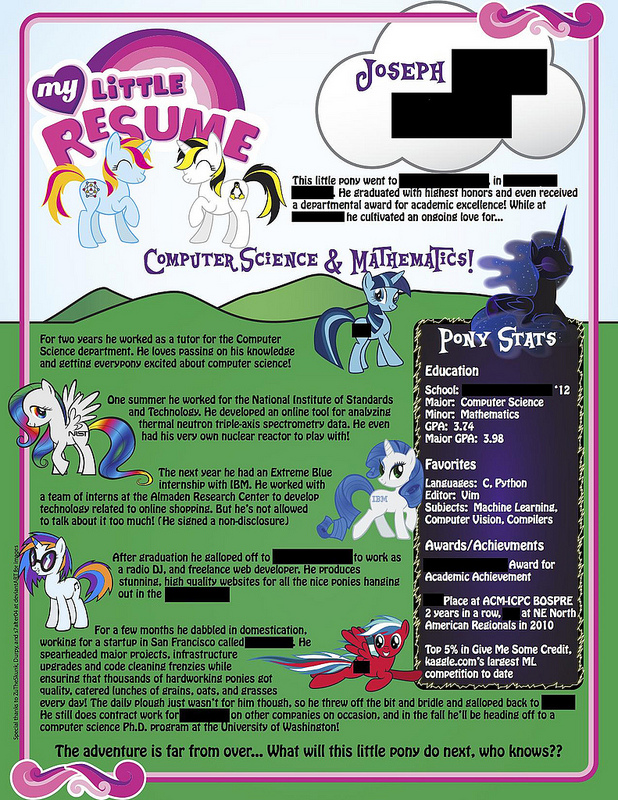 Source: Twitter