Uncover and learn about complex HR innovation tools and strategies at Accelerate HR from Thailand's largest employers including Agoda, DKSH, Fonterra, FWD, Kasikornbank, Minor Food, Nissan Motor and more.
Happening in Bangkok on 26-27 November, early-bird tickets are still available.
One job seeker decided to take his love for TV show My Little Pony into his job hunt by creating a themed CV.
Titled "My Little Resume", the CV refers to the applicant in third party as a pony: "This little pony went to … He graduated with highest honours and even received a departmental award for academic excellence!"
To its credit, the CV is very detailed in listing out the applicant's achievements and qualifications, and ends with the all important question: "What will this little pony do next, who knows?"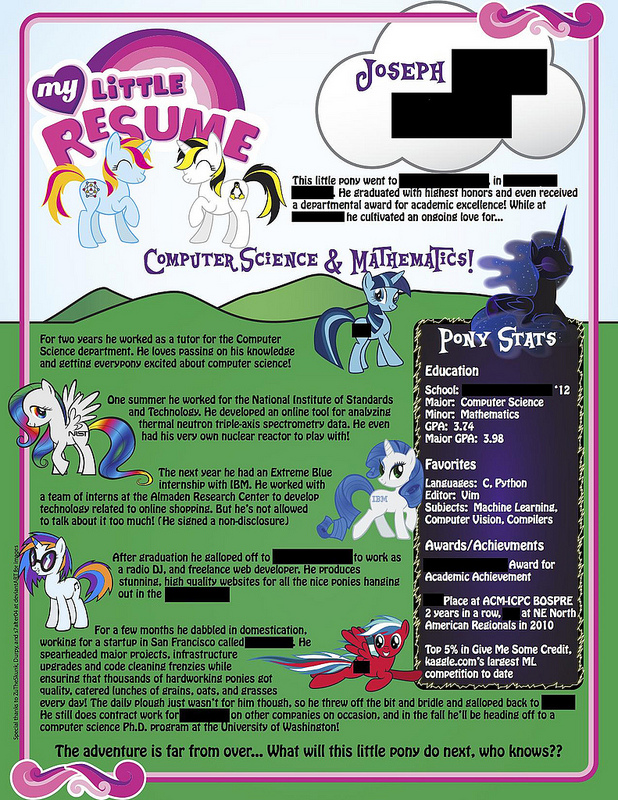 Source: Twitter

Less than 2 weeks to Learning & Development Asia. Speakers from Boeing, Marriott, Monetary Authority of Singapore, Shell, Singapore Exchange, Unilever confirmed to speak with more than 150 attendees.
Last few seats available, you don't want to miss it. Register now.