Following the launch of the national Cybersecurity Strategy, the Singapore government has identified the current cybersecurity skills gaps to meet the growing need for such professionals across various industries.
Additionally, the latest ISACA Cybersecurity Jobs Index found that 59% of security professionals globally said that fewer than half of job candidates are qualified at time of hire, approximately a 10% increase from last year.
The industry most affected is business at 40%, followed by health/medical at 35.5%, then banking/credit/financial at 9.1%, government/military at 8.1% and lastly, education at 7.4%. Not only that, the total average cost of a data breach is currently US$4 million, a significant increase from the US$3.8 million in 2015.
The index also showed that 27% of worldwide respondents needed six months to fill a cybersecurity position – hinting towards the growing skills gap in the industry.
"The cybersecurity skills gap is quickly turning into a chasm. ISACA's 2016 Cybersecurity Jobs Index shows that the number and cost of a breach are on the rise, but so too are the number of cybersecurity job openings and length of time it takes to fill an opening," said Christos Dimitriadis, Ph.D., CISA, CISM, CRISC, chair of ISACA's board of directors in the press release.
"It's a perfect storm that leaves organisations vulnerable—so a greater focus on cybersecurity upskilling is critical," he added.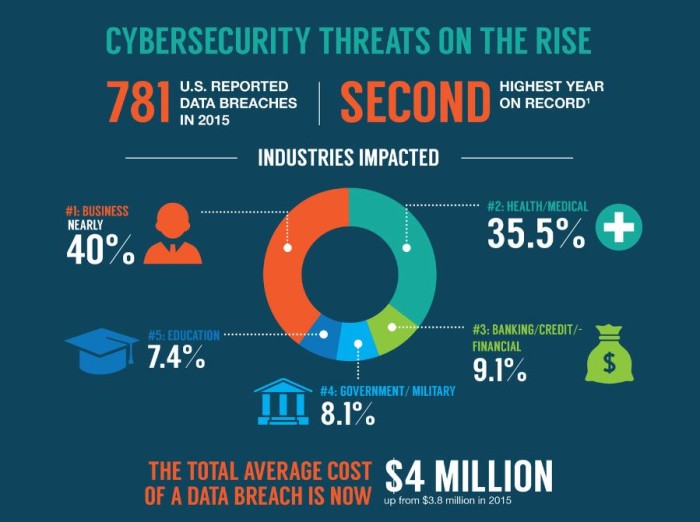 Similarly, a 2016 survey by Robert Half found that 85% of Singaporean chief information officers say they will face more security threats in the next five years due to a shortage of IT security talent.
Photo / 123RF
Infographic / ISACA