In line with earlier reports predicting a rise in salary levels of staff in mainland China, a new study has found pay packages of local professionals are set to increase.
According to research from ZW HR consulting, 2015 is predicted to be a "stable year for HR professionals."
The study found the salary range for HR professionals in 2014/15 had an increase of 5-10%, compared to the 2013/14 figures.
It added that more employers have been observed emphasising the importance of investing in talented HR professionals due to the increasingly strong presence of HR in business strategy and corporate influence.
"The outlook for HR professionals in China this year is very positive. Employers are creating a higher demand for a selection of HR functions and experience levels, including compensation & benefits, HR business partners, talent acquisition managers and learning and development/training managers," the report stated.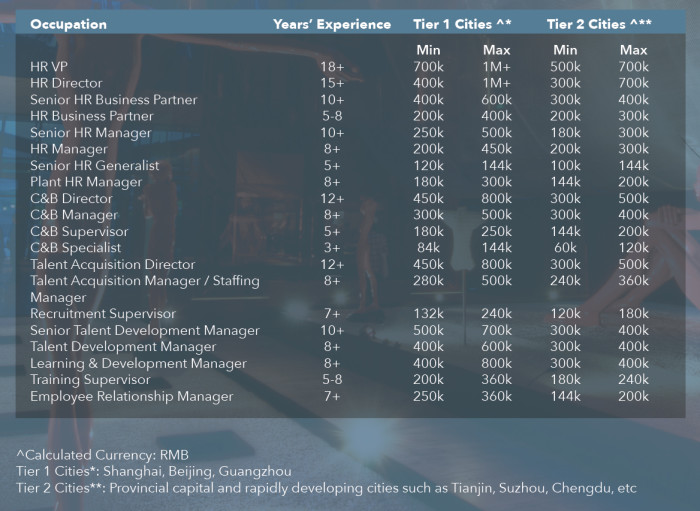 The report observed that across markets, candidates are currently receiving a 20-30% increase in salary.
Additionally, it highlighted those with desired skills such as additional languages, leadership capabilities, and on the job experience can receive up to a 35% growth in salary.
"The most popular recruitment roles for 2015 in China will be those in the sales, marketing, and R&D functions while property and construction, life sciences, and banking are set to be prime sectors of demand for 2015," the report stated.
Image: Shutterstock