When LF Logistics was in contract negotiation with a major client two years ago, it was crucial to exceed expectations in order to retain the business. One of the "wow" factors that won over the trust of the client came from an unexpected mean – the human resources team.
Looking back at a two-year journey, which saw the company develop its talent management strategies, Eva Wong, vice president of human resources at LF Logistics, recalled how she transformed the human resources team from a back-end department to a key contributor in strategically engaging customers for the company.
"We decided that uplifting the talent capability was going to be a key in how we could enhance our customer experience. With support from our top management and the customer, we rolled out a competency project to align the employee's career aspiration with our company goals," she said.
To identify the critical success factors for each job role, the project team shadowed roles of critical front line positions and conducted interviews with senior leaders on their expectations in strengthening organisational and individual capabilities," said Annie Suen, general manager – learning & organisational development at LF Logistics.
Suen emphasised that communication with front-line staff was very important in making the project a success.
"We began engaging our key stakeholders at an early stage, especially our operations managers and supervisors. From focus group discussions to competency assessment briefing, and development planning, I wanted to make them feel like a part of the team in driving this people initiative," she said.
"We had to get them to understand that this was not a review to evaluate their performance. It is a project that can help them get better at what they do and to achieve what they want in their career ," she said.
After months of preparation, the project team presented a customised and comprehensive competency profile, complete with behaviour descriptions, the expected proficiency for each job role, competency assessment results and recommendations. It was very well-received by the customer, and the HR team was given the green-light to implement the plan.
In this journey of transformation, the HR team had successfully applied the competency model to different stages of the employee life cycle – from hiring and onboarding to performance reviews, talent reviews and development.
The story did not end there. The LF Logistics team developed a mobile competency profile app, a nod to the company upcoming plans to focus on digitalisation.
As the company continues to grow in size and complexity, the app allows managers and colleagues to quickly search for required competency details and proficiency level at any given time. It can be useful when preparing for interviews, conducting orientation, creating development plans, and assessing online learning resources.
Implementing of the new competency model resulted in a significant improvement in staff turnover and having all vacant positions in 2015/2016 filled up by internal colleagues.
The division who adopted this new competency model achieved one of the highest engagement scores in LF Logistics' 2016 employee engagement survey.
The company was awarded the bronze prize for Excellence in Organisation Development at the HR Innovation Awards 2016, Hong Kong. The company also recently won the Excellent Service Provider Award at their client's Supplier Summit 2016.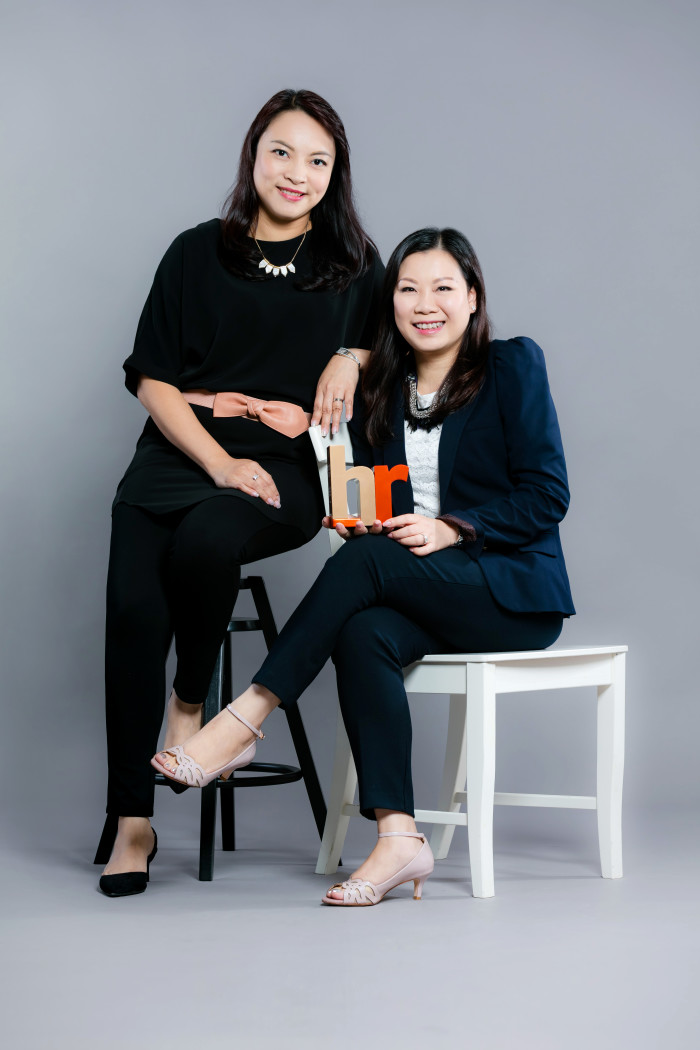 Caption: Annie Suen, general manager – learning & organisational development (left) and Eva Wong, vice president of human resources.
"Our top management never expected the level of innovation HR could bring to the table. These awards have proven that if HR professionals are dedicated to doing something innovative, we can inspire greatness," Wong said.
Looking into the future, LF Logistics has solid plans to roll out this competency project covering businesses in Greater China by the end of 2016 and expanding to Southeast Asia in 2017.
This article was brought to you by LF Logistics.
*******************************
*******************************
人力資源團隊如何幫助保留顧客
利豐物流人力資源團隊的兩年企業發展計劃如何加強企業與顧客的聯繫。
當利豐物流兩年前與一家大型關鍵客戶商討續約時,集團必須超越客戶的期望以保留業務,而令人意想不到的是,贏取客戶信任的關鍵之一是其人力資源團隊。
該公司在過去兩年制定其人才管理策略,利豐物流人力資源管理副總裁黃敏儀小姐回顧她如何將人力資源部門從後援部門轉化成為公司贏取關鍵顧客的主要貢獻者。
她說:「我們認為,提高人才能力水平將會是提升我們顧客體驗的關鍵。在我們的高級管理層及關鍵顧客支持下,我們推行了一個勝任力計劃,以便配合員工的職業發展期望與公司的發展目標。」
利豐物流學習及企業發展總經理孫文慧小姐表示:「為確定每個工作崗位的關鍵成功因素,項目團隊仔細觀察重要前線崗位工作情況,並與高級管理層進行訪談,以了解他們對加強企業及個人能力的期望。」
孫小姐強調,與前線員工的溝通對於項目的成功非常重要。
她說:「我們在早期階段開始與我們的關鍵持份者溝通,尤其是我們的營運經理及主管。從焦點小組討論、到能力評估簡報、培訓及發展規劃,我想讓他們覺得他們是團隊的一部分,攜手推動這個重要人才培訓項目。」
她說:「我們必須讓他們明白,這並非工作表現評估,而是幫助他們提升工作能力,實現職業發展目標的途徑。」
經過多個月的籌備,項目團隊推出了一個度身訂造的綜合能力檔案,闡述了每個工作崗位的行為規範及工作表現要求、能力評估結果及建議,並得到顧客的一致好評,讓人力資源團隊能夠著手實施計劃。
在轉型途中,人力資源團隊已經成功在員工工作過程的不同階段(從招聘、入職、到工作表現評估、能力評估及發展)應用該勝任能力模型。
利豐物流的努力不止於此。項目團隊開發了一個手機勝任能力檔案應用程式,這是對公司往後步向數碼化過程的肯定。
隨著公司的規模日益壯大及變得更複雜,該應用程式有助管理層及員工隨時隨地搜尋所需的能力細節及職能水平。當準備面試、進行入職培訓、制定發展計劃及評估網上學習資源時,可方便員工尋找相關的資訊。
實施新的勝任能力模型後,2015/2016年度所有空缺職位由內部員工填補,員工流失率亦有顯著改善。
採用全新勝任能力模型的部門員工在利豐物流 2016年度員工敬業度調查中,在多方面獲得了很高的敬業度分數。
該公司榮獲「人力資源創新大獎2016」卓越企業發展組別的銅獎。最近亦同時贏得其客戶於2016年舉行的供應商峰會頒發的「卓越服務供應商大獎」。
黃小姐說:「我們的高級管理層從未想過人力資源創新可以為公司帶來如此大的裨益,但這些獎項證明了人力資源管理人員只要肯創新,就能實現偉大成就。」
展望未來,利豐物流已落實在2016年底前將該勝任能力項目推廣至其大中華地區業務團隊,並於2017年擴展至東南亞。
本文由利豐物流提供。