The latest APAC Job Opportunities Report 2017 by ExpatFinder.com has found that the job market in Kuala Lumpur is currently dominated by sales and marketing positions – accounting for 19.9% of available jobs. This is a slight rise from last year's report when the figure was at 19.1%.
However, demand for those in finance has dropped considerably from 14.8% (in 2016) to 7.4% (in 2017). The need for entry and top-level workers is higher in Kuala Lumpur than some other cities as these make up 5.2% of the advertised sales and marketing jobs. Meanwhile, positions in aviation and agriculture make up just 0.07% and 0.04% of vacancies respectively.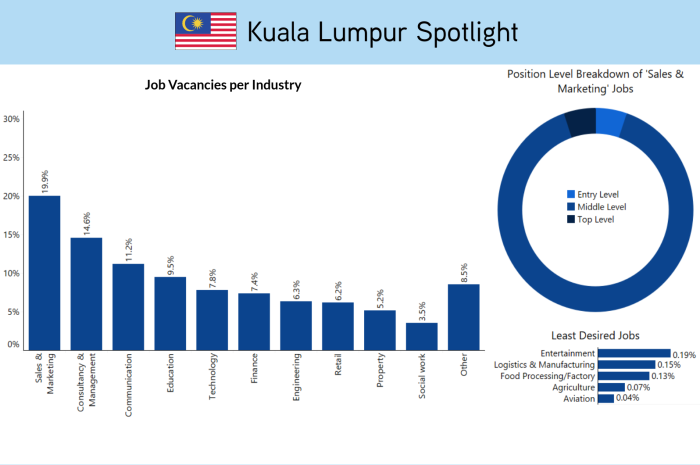 On the other hand, last year saw human resources professionals being the most in-demand in Singapore with jobs in this industry accounted for 14.0% of advertisements. However, the figure has dropped to 2.8% this year.
Conversely, the demand for consultancy and management workers has grown – from 10.3% (in 2016) to 22.1% (in 2017). According to ExpatFinder: "This is now the industry with the most vacancies in Singapore".
In fact, 99.9% of job opportunities in the consultants and management field are for middle-level professionals with the remaining 0.1% advertised for top-level specialists. On the other end, food process and factory workers are the least in demand – making up just 0.01% of jobs.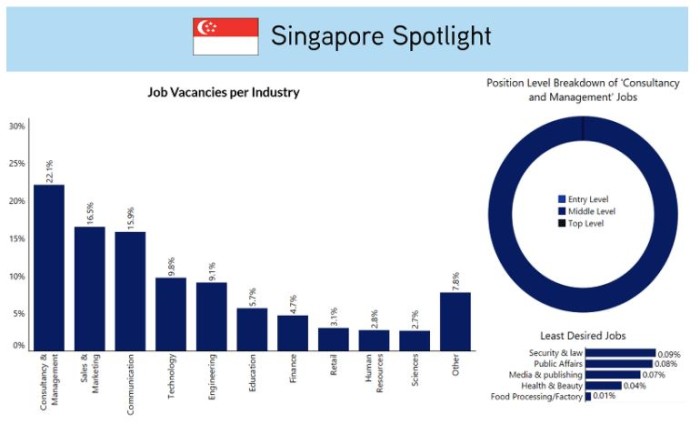 Similarly for Hong Kong, the current demands are in the consultancy and management, sales and marketing, and communication sectors – which combine to account for 54.5% of vacancies in the country.
Conversely, the relative number of finance jobs available has dropped considerably. According to the report, this could perhaps be due to the recent explosion in the industry. Of the vacancies in the newly in-demand consultancy and management sector; just 0.7% of positions are for entry and top-level staff as companies look to swell their ranks with experienced professionals.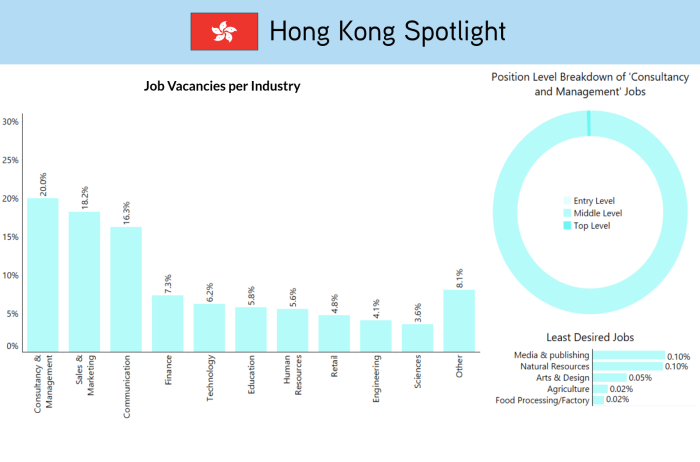 On a regional scale, this year's report has seen human resources drop out of the top five most in-demand industries across APAC, to be replaced by the communications sector. The other industries in the top five including consultancy and management, sales and marketing, finance, and technology have all remained thanks to the constant need for skilled professionals across the region.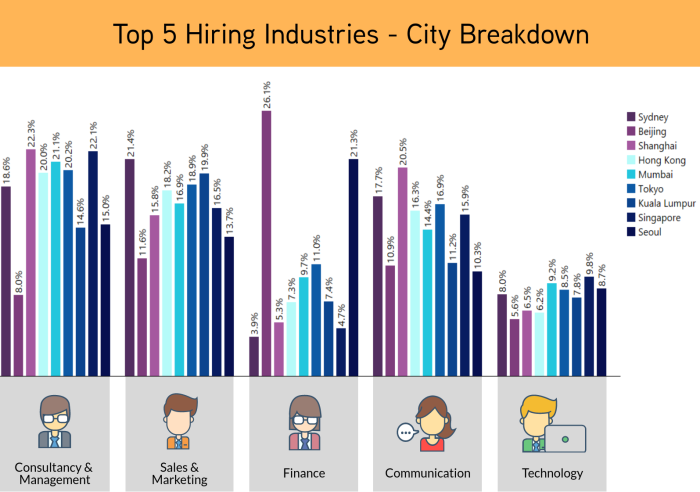 Lead Photo/ ExpatFinder
Tables / ExpatFinder