No experience, no job? That may have been true some years ago, but today entry-level candidates' fresh perspective is exactly what some employers are looking for.
Twenty-three percent of 2,200 CFOs polled recently by Accountemps in US said their firms are doing more entry-level hiring today than five years ago; hile two in three (65%) said their recruiting efforts have remained the same.
Why the increase in hiring of fresh graduates? 30% of CFOs want them for their fresh ideas and innovative spirit, and 22% for the energy and enthusiasm they bring to their jobs.
Just over one in every 10 CFOs polled (12%) preferred entry-level candidates for their lower salary expectations, while 18% said that they adapt quickly to new technology.
Accountemps compiled some of the key findings in an infographic: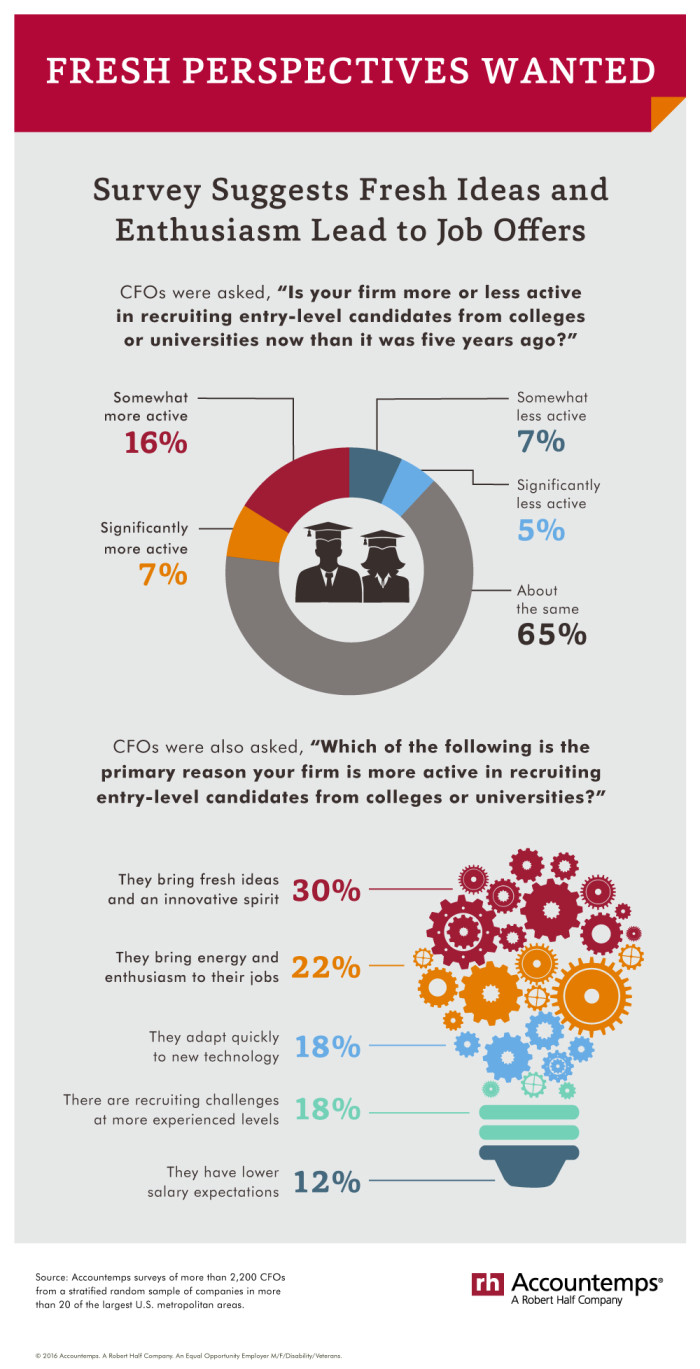 Lead image: 123RF