For the 5th consecutive year, HR Distinction awards will again honour the very best in the HR industry. Winning is both an affirmation of the exceptional quality of your work in the industry and among peers. Submit your entries now!
Contact us now for more details.
No experience, no job? That may have been true some years ago, but today entry-level candidates' fresh perspective is exactly what some employers are looking for.
Twenty-three percent of 2,200 CFOs polled recently by Accountemps in US said their firms are doing more entry-level hiring today than five years ago; hile two in three (65%) said their recruiting efforts have remained the same.
Why the increase in hiring of fresh graduates? 30% of CFOs want them for their fresh ideas and innovative spirit, and 22% for the energy and enthusiasm they bring to their jobs.
Just over one in every 10 CFOs polled (12%) preferred entry-level candidates for their lower salary expectations, while 18% said that they adapt quickly to new technology.
Accountemps compiled some of the key findings in an infographic: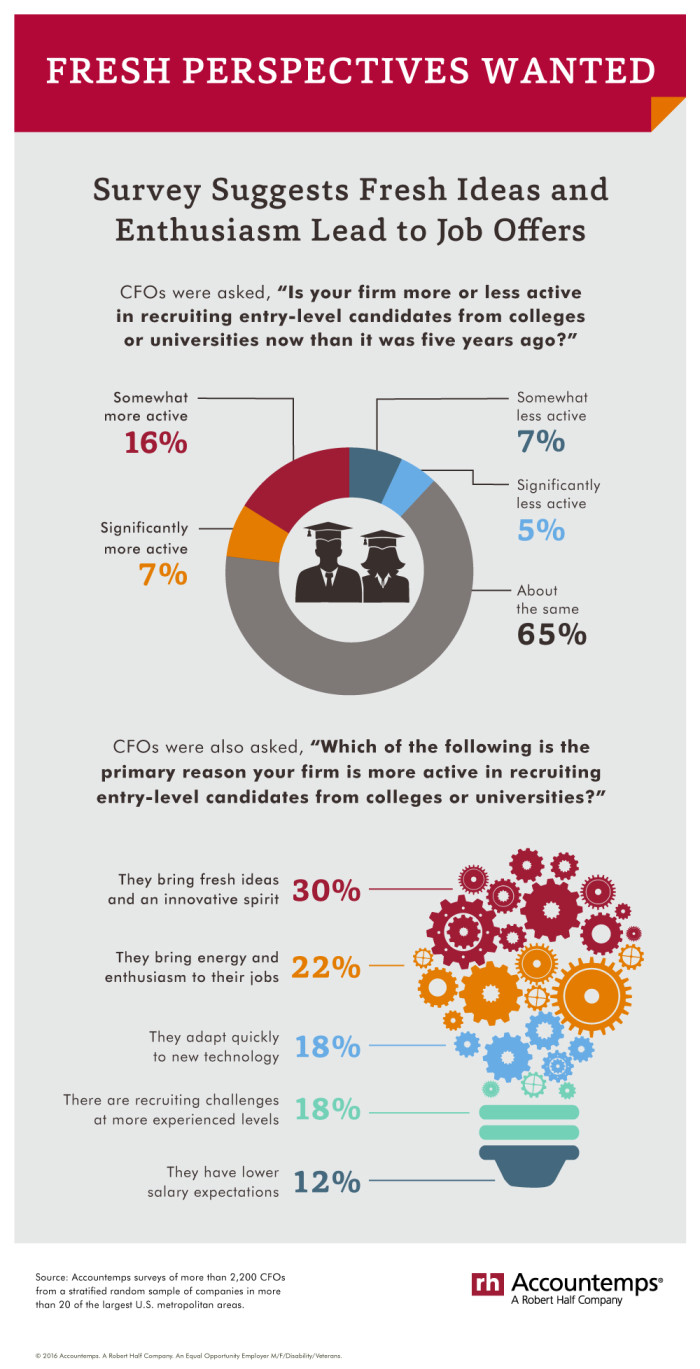 Lead image: 123RF