This article is brought to you by PERSOLKELLY.
---
Since PERSOLKELLY Consulting (formerly Intelligence SMC Consulting) was set up some 20 years ago, the company has successfully established itself as a leader in HR consultancy for Japanese companies in Hong Kong.
Gaining insights from PERSOLKELLY Consulting's experience, expertise and specialists, the 450 company members (representing 70% of the company members from the Hong Kong Japanese Chamber of Commerce) enjoy regular updates on Hong Kong's HR-related legislation, with access to biweekly e-HR newsletters and dedicated HR advisory hotline.
In recent years, the services of PERSOLKELLY Consulting have expanded to support change management and organisational development, offering tailored solutions that comprise training, process improvement and system development.
"Witnessing how our clients, enkindled by these organisational development initiatives and programmes, managed to rise above their challenges and evolve into stronger and more dynamic companies has been an absolute joy, and needless to say, very rewarding," says Alvin Leung, general manager of PERSOLKELLY Consulting.
The journey of growing together and the friendships we have made along the way has given us the energy and momentum to strive on.
In any change management project that involves organisational development, constructing an effective system is important. But often the most challenging factor is actually the people – gaining the buy-in of clients' stakeholders and the employees of the company. What contributes to PERSOLKELLY Consulting's success is its people-centric values to bring about joy in the workplace, the trust and co-operation bestowed by its clients and its hard working "never say never" team.
"It's all rooted in people. We have worked with different industries and clients. The ones we enjoy working with most or those we have the most success with are the companies who share our values and see 'people' as the core of their business," says Leung. "We have helped companies bridge their company's cultural diversity, maximise collaboration of their cross-generational workforce and address other sticky issues in their journey of change."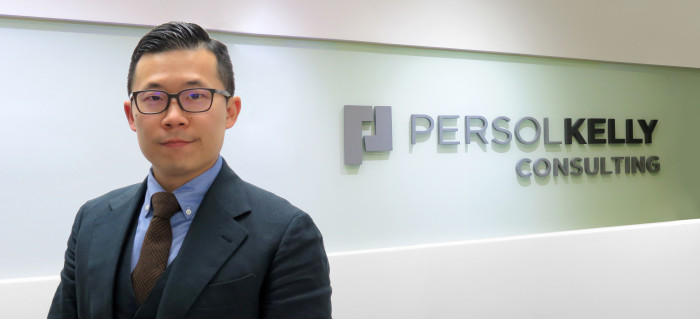 And PERSOLKELLY Consulting hasn't stopped with its strong focus on people. It continues to go from strength to strength.
"Starting from January this year, we have joined hands with our sister company, BTI Consultants, and have changed our brand name from Intelligence SMC Consulting to PERSOLKELLY Consulting," says Leung.
The new PERSOLKELLY Consulting has cogs in motion to shape future workforce through innovative talent development, HR & management advisory, organisational effectiveness and insights-driven HR solutions.
"Geographically, we've expanded to more locations in APAC, including India, Indonesia, Malaysia, Singapore and China.  We are excited about the change and are confident that the expanded scope of services will better equip us to be an HR partner that supports our clients to rise above the future HR situations and challenges ahead."
Photos/PERSOLKELLY Consulting (formerly known as Intelligence SMC Consulting)