We know that man is a social animal by nature, but acting on this at the workplace could help you build a high-performing team, especially when managing employees in China.
This was the key finding from a new study by Catalyst, which shows that inclusion tends to make employees more innovative as well as helpful to their colleagues.
71% of respondents from China said that feeling "more included at work" helps to raise the bar of team citizenship, as they are more willing to go beyond the call of duty to help co-workers. This was also true of respondents from Mexico (60%) and India (43%).
Inclusion was also linked to innovation, as 78% of respondents from China were more inclined towards introducing new and fresh ideas, concepts, processes or products, when they felt more included at the workplace.
ALSO READ: The 3 most important factors to innovate in 2015
The research pointed to four leadership behaviours that were found to enable an inclusive environment – empowerment, humility, accountability and courage.
"Inclusive leaders create innovative, dynamic workplaces where employees feel connected to and supportive of one another, and where women advance and thrive," it said.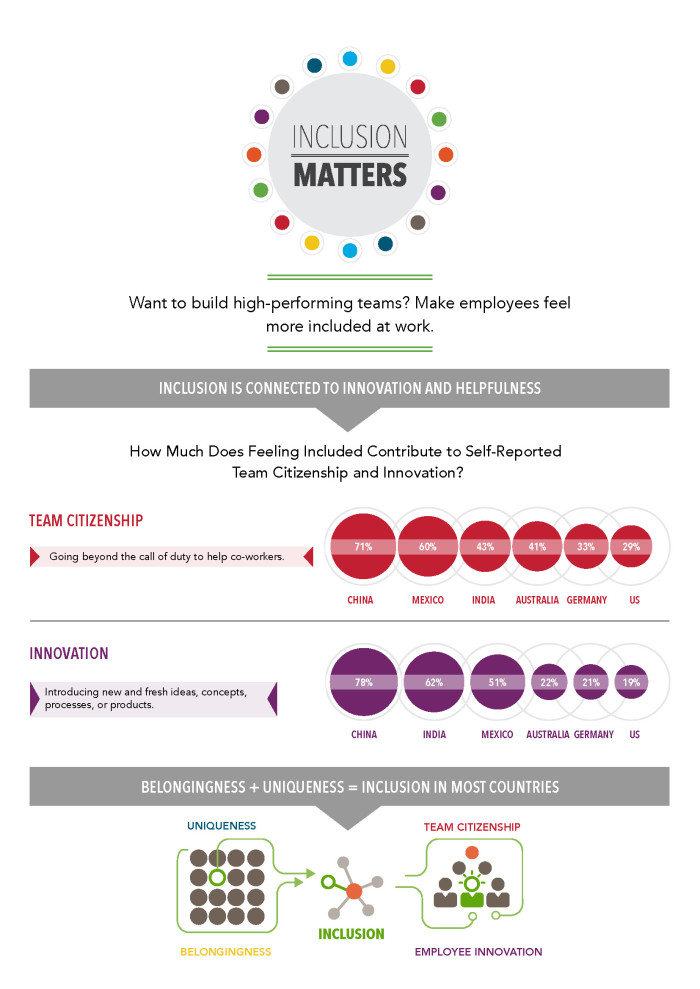 Lead image: Shutterstock
Infographic: Inclusive leadership: the view from six countries