The Senior Citizen Home Safety Association (SCHSA) headquarters at Oi Man clearly reflects its mission – to enhance the living quality of the elderly in the community through the use of technology and people-oriented services.
Scenes from Hong Kong in the 60s and 70s are heavily incorporated into the design of their headquarters, creating an interesting blend of atmosphere of professional and nostalgic, where one can easily "find the new in the old, seeing the beauty in the old".
Its unique office design has made SCHSA the proud receiver of two awards from the 2014/15 International Property Awards – the Five Star Award for the Office Interior Design Category in Hong Kong, and the Best Office Interior in the Hong Kong Region.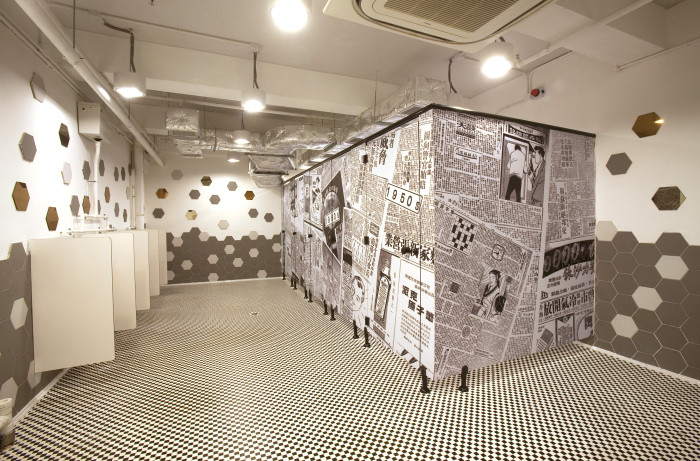 While tailored to meet their services and budgets, the office is also flexible and highly engaging, being able to accommodate multiple functions and events.
Going beyond aesthetics, SCHSA's open office concept creates a professional, forward-thinking environment, allowing staff to work quickly and comfortably with adequate technology support.
The current wireless technology arrangement in SCHSA allows employees to work on the go, greatly increasing work productivity.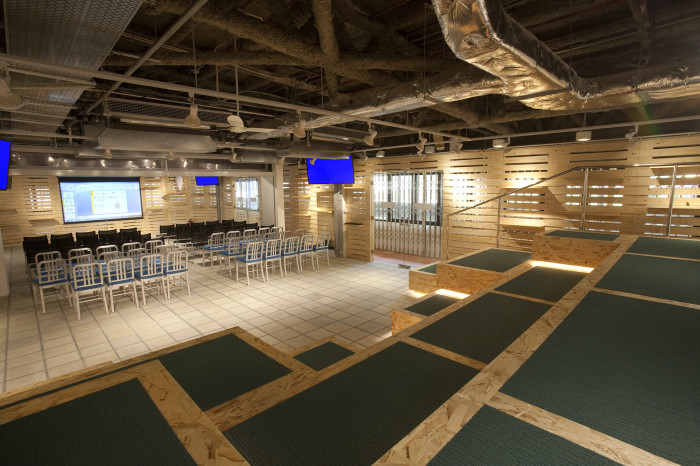 "In today's busy work environment, workplace arrangement is a strategic business tool to support emerging work practices and enhances employee communication, productivity and business performance," said Kittee K. Y. Leung, senior manager of human resources and administration at SCHSA.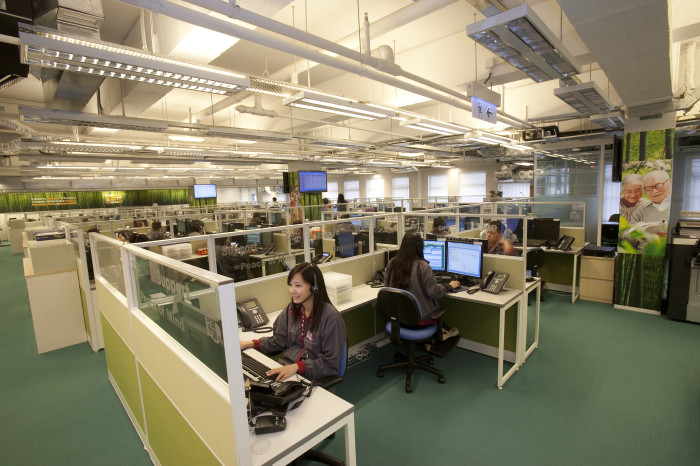 Working at SCHSA, staff can sometimes experience tense, pressuring situations, especially if they are working at the emergency 24 hours Call and Care Centre.
Therefore, the office has been designed to alleviate and enhance the comfort of their staff with a spacious open cafeteria, a staff rest room equipped with a TV and massage machine for them to rest and relax their tense muscles.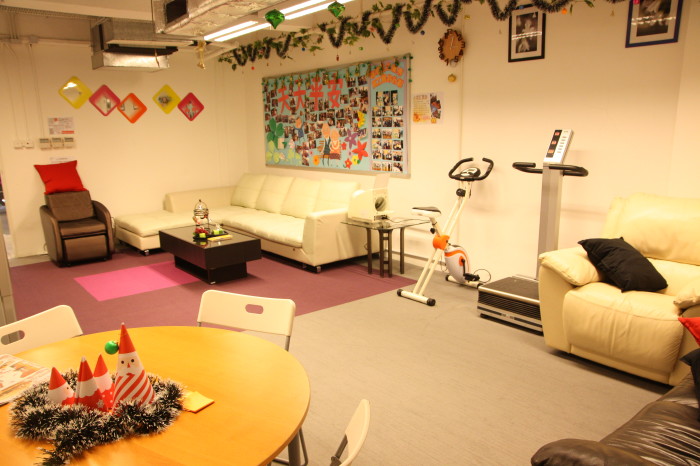 In the office, employees of SCHSA have personal workstations which they are allowed to decorate and showcase their style and personality.
Also, during the opening of the headquarters, a wall, which has become a main showcase of their office, was dedicated to their employees to express their feelings and blessings.
"Many statistics show that environment satisfaction is crucial to staff retention," said Leung. "When staff are engaged and happy with their environment, are likely to stay and have less problems with absenteeism and sickness."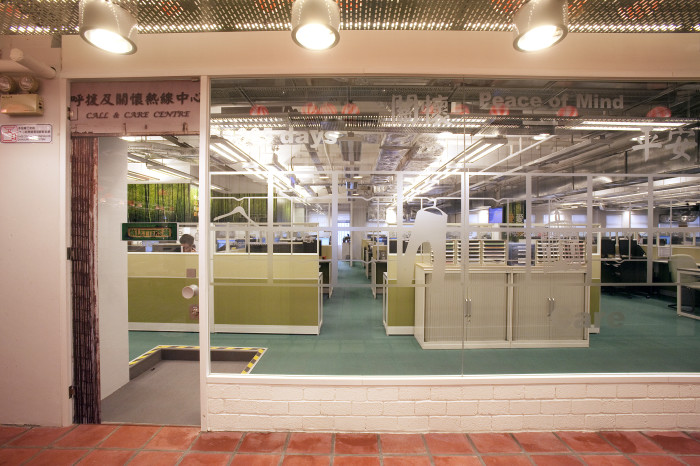 When going through your own decoration and office refurbishment, Leung said the "human factor" is particularly important. Despite limited space and resources, offices should be designed creatively, to engage employees and allow them to work comfortably without boundaries.
"When redecorating office, the company's mission, vision and value needs to be considered so that the visual appearance can reflect its company's identity." said Leung.
"Fixed decorations such as walls, chairs and partitions are also significant as they can enhance or block people's relationships."