Welcome to Training & Development Asia 2017, Hong Kong, Asia's only dedicated learning & development conference for HR leaders and L&D specialists! Back for its second year in Hong Kong, today's conference will see speakers from Hong Kong Airlines, Swire Resources, The Hong Kong Jockey Club, and more unveiling the secrets to developing best practice corporate learning strategies.
On this page, you can catch live updates from the conference, brought to you straight from The Mira, Hong Kong – from all the tweets on #TDA17HK to the top advice dished out by our speakers, and photos throughout the day.
---
That brings us to the end of Training & Development Asia 2017, Hong Kong. We hope all of you had a great time and will bring home a few key takeaways from today. Thank you once again to all our speakers, delegates and sponsors, and we do hope to see you again at our future events.
---
Our final session of the day will address the practicalities of adopting T&D initiatives in a panel discussion led by Human Resources journalist Laura Fransen. Joining her on stage are:

Dorothy Chan, regional head of talent development, BASF; and
Laura Hunt, director – learning products & strategy, SAP Success Factors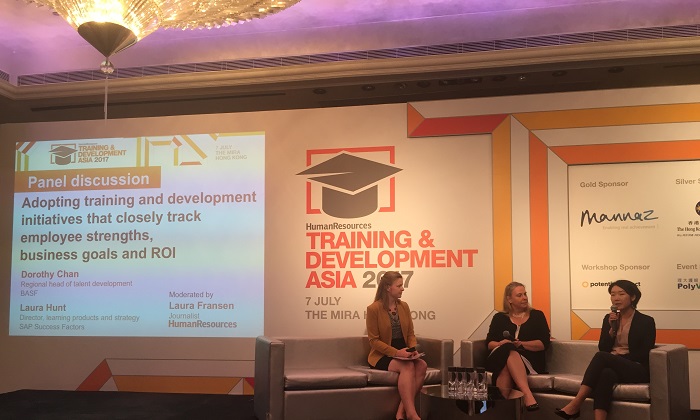 ---
Our next speaker is motivational speaker, corporate trainer and executive coach, Natalie Evie. She will be sharing the three keys needed to take your EQ to the next level.

Please welcome Natalie.  She explains to the room what emotional intelligence is about. She says: "In a way, it's about accurate data about emotions. It's about analysing that data in terms of how it impacts relationships."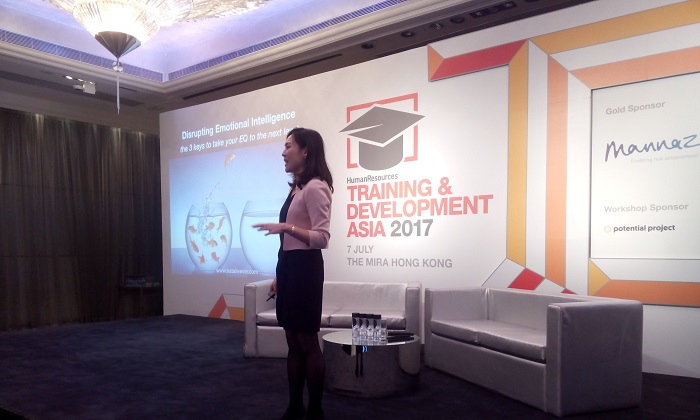 ---
Our next speaker is the HR director, Asia Pacific for Knorr-Bremse, where he is responsible for setting up learning centres and academies which foster growth, staff development and engagement. He's here today to share his insights into the next generation of L&D.
Please welcome onto the stage Benjamin Wong.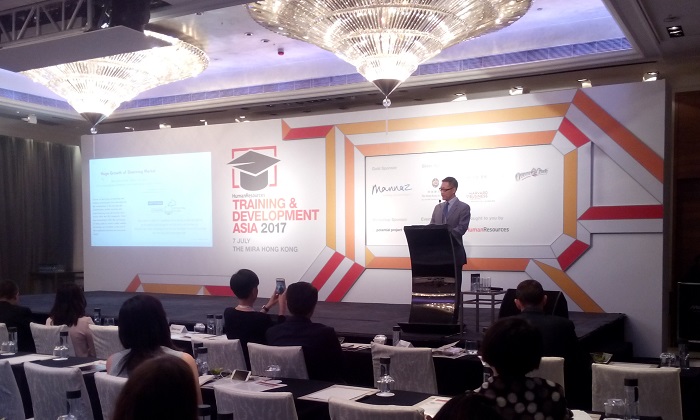 ---
Next on stage we have Rachael Lau, performance and well-being coach, and Michelle Chan – senior partner, both from Transcend International. They will draw upon their extensive professional as well as personal experience to share valuable insights into the relationship between stress and high performance.
Please welcome Rachael and Michelle.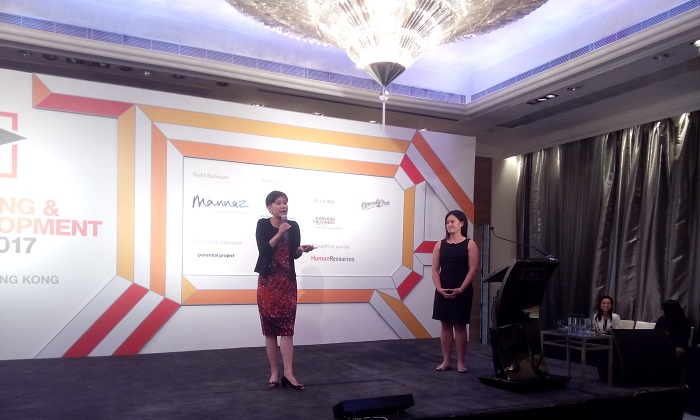 ---
Starting off our afternoon sessions is Patrick Lai, general manager – human resources shared services, Hong Kong Airlines. A seasoned HR practitioner with experience across Asia in various sectors such as luxury, retail, telecommunications, and technology, he will discuss how technology is innovating L&D and how this transforms training programmes.
Please welcome Patrick.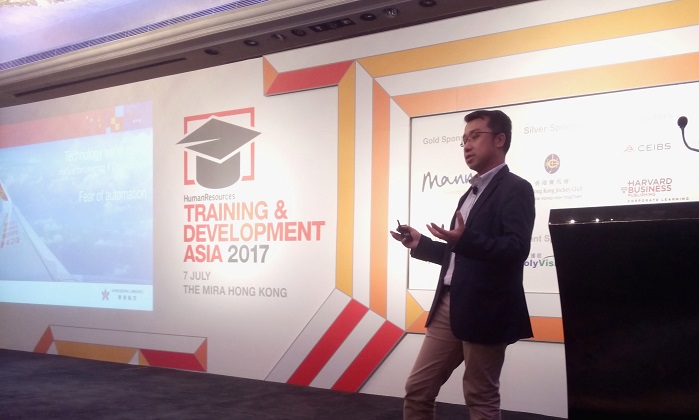 ---
Before we break for lunch, Ceyda Kamhi-Ozyel, director – management and organisation development Asia at Philip Morris International, will explore the outcome of implementing an Asia-specific leadership programme. She's a HR leader with over 15 years of experience working in diverse geographies and cultures.
Please welcome Ceyda.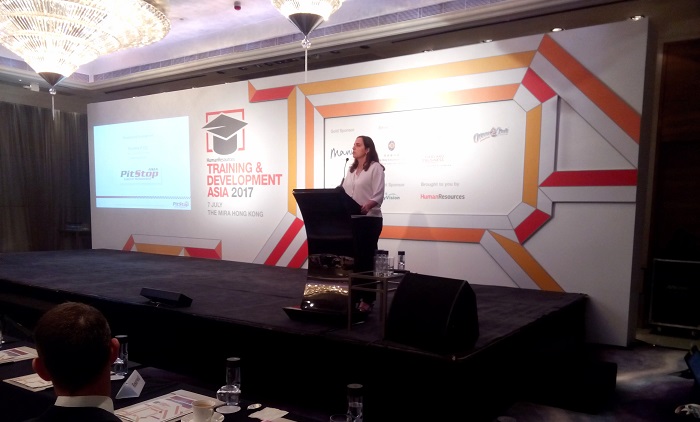 ---
Up next we welcome on stage Jason White, vice president – Asia-Pacific at Mannaz. Jason is a leadership facilitator and executive coach who has been developing leaders for 16 years. Drawing on that experience, he will share his insights on preparing business leaders for a multi-speed digitally disrupted world.
Please welcome Jason.
He explains the concept of a multi-speed business, and points out that we cannot simply apply one strategy to all parts of the business, since different parts may be evolving and operating at different speeds.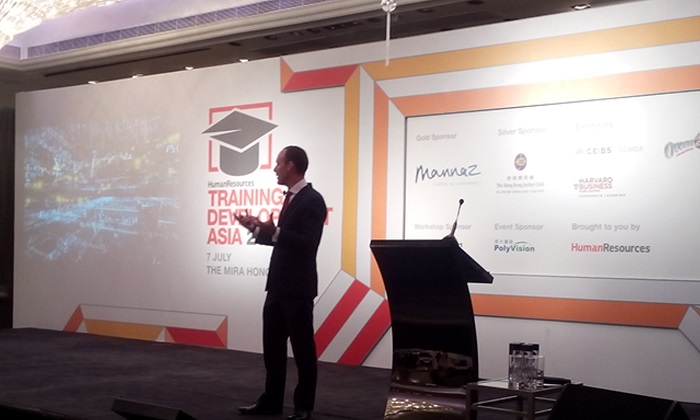 ---
Next on stage is Judy Feng, head of organisational development at The Hong Kong Jockey Club. Judy has over 20 years of experience in organisational development and talent management and is here today to present a case study on how to develop change agents within your organisation.
Please welcome Judy Feng.
She shares with the room the club's transformation journey to change leaders' behaviour and mindset – because change starts from the top.
---
Up next is our first panel discussion of the day. Please welcome HR and organisation effectiveness expert, Aalok Gupta who will be moderating the discussion on encouraging a continuous learning and development culture in Hong Kong.
Joining him on stage are:
Leona Tse, deputy head of learning & development; Swire Resources
Christina Tsu, assistant vice president – corporate human resources; Genting Hong Kong
Mui See Soh, manager of people Asia; National Australia Bank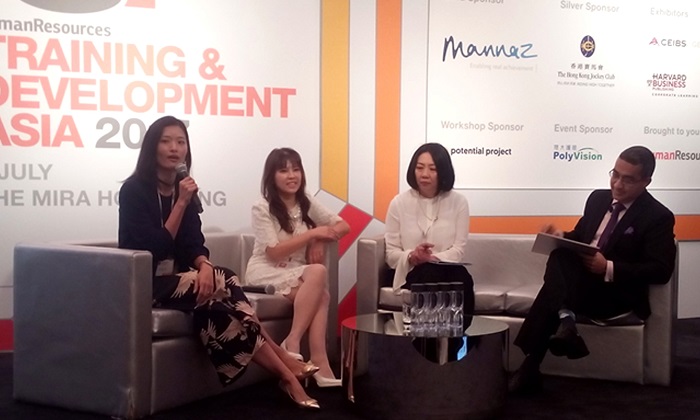 ---
Starting today's conference is a learning expert with over 20 years of experience in the service and hospitality industry. He has a diverse mix of both operational and human resources knowledge that help shape the development needs of his stakeholders. He's here today to talk about rebuilding your culture from within by transforming internal behaviours and attitudes.
Please welcome Kris Herring, director of learning, Hyatt International, Asia Pacific who shares  the hotel's cultural transformation to become a purpose driven company.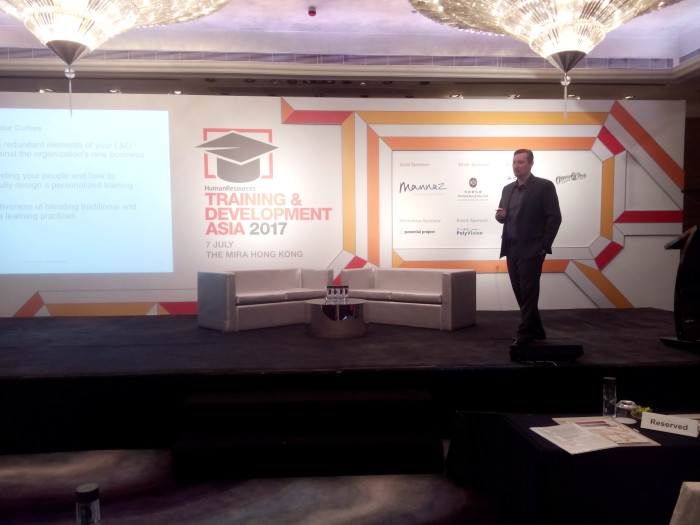 ---
The registration counter is open and our team is all set to welcome today's delegates at Training & Development Asia 2017, Hong Kong.