Welcome to the inaugural Training & Development Asia 2016, Hong Kong, Asia's only dedicated learning & development conference for HR leaders and L&D specialists! Today's conference will see speakers from Schneider Electric, Mannaz, Hong Kong Broadband Network and more unveiling the secrets to developing best practice corporate learning strategies.
On this page, you can catch live updates from the conference, brought to you straight from The Mira, Hong Kong – from all the tweets on #TDA2016 to the top advice dished out by our speakers, and photos through the day.
———————————————————————
That session brings us to the end of Training & Development Asia 2016, Hong Kong. Hope all of you had a great time and managed to bring home a few key takeaways from today. Thank you once again to all our speakers, delegates and sponsors.
Our closing speaker, Mimi Fu, director of learning and development, Ocean Park Corporation shares the case for building a learning culture in times of change.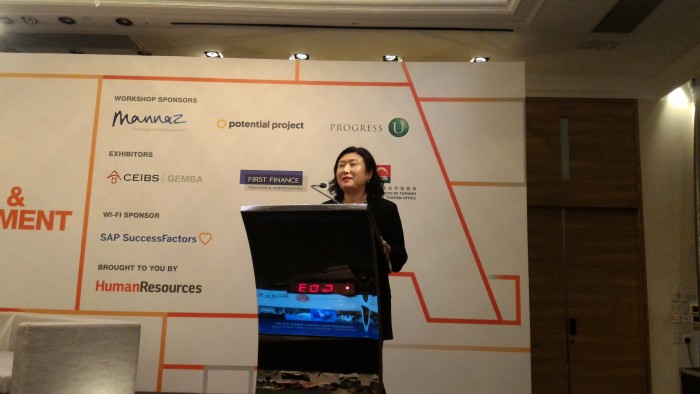 The panel hosted by (from right to left) editor Anthony Wong, invites Ooi Lay Peng from Rosewood Hotel Group, Marc LaBrie from Pathship, Cecilia Ng from Manulife Financial Asia, Lynne Barry from Telstra and Alex Chakrabarti from GCP hospitality to discuss changes in L&D.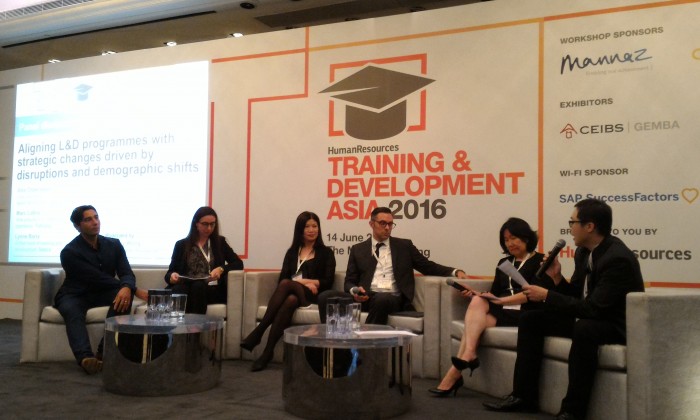 We now have Jaya Venugopal, APAC regional talent head, Richemont on micro-learning and developing an active learning culture.
In micro-learning size does matters.  It is bite-size learning and the learner is in full control of what they learn and when they learn, the duration of micro-learning should be 3 to 7 minutes, explains Venugopal.  Micro-learning caters for a population that is having shorter attention spans.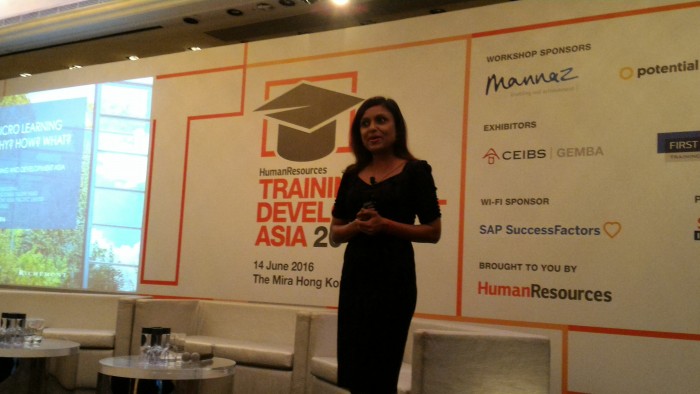 Delegates break for coffee and networking, and talk to our sponsor Progress U at Training & Development Asia 2016.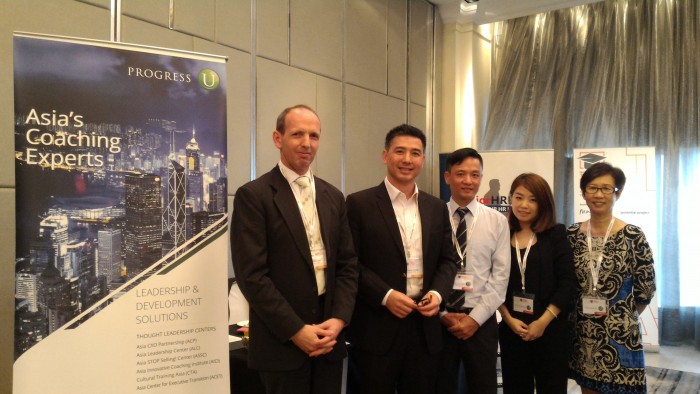 Jaspreet Kakar, regional head of talent management, AXA Asia on leadership development in the VUCA world.
Leaders need to  invest in the future in the VUCA world, where talent capability is not able to catch up with the complexity of the business, according to Kakar.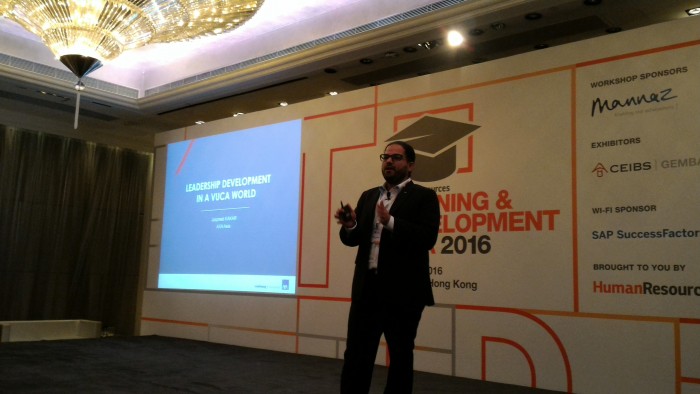 Charlie Lang, founder & managing partner, Progress-U Asia shares how coaching centric approaches achieve true transformation of leaders and talents.
Lang said coaching is not teaching, it inspires individuals to reflect on what they have been doing, it is designed to bring long-term changes to individuals.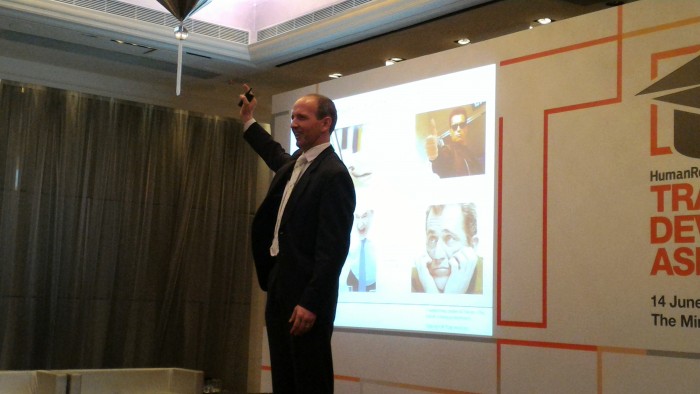 Janet Man, senior director, talent & diversity, McDonald's High Growth Markets and Foundational Asia shares the company's case on accelerated development program.
The programme is catered for director level talent who has a good tracker of demonstrating leadership.  The programme prepares them for future leadership role.
It is focused on three aspects  leading self, leading others and leading the organisation.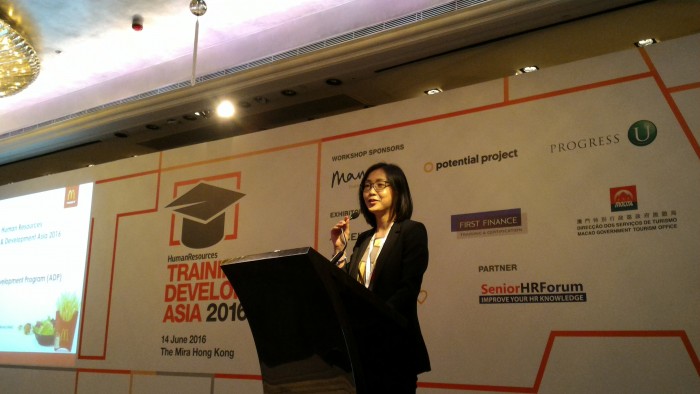 Delegates take a lunch break, and gain some interesting insights from Training & Development Asia 2016 our sponsor, Potential Project.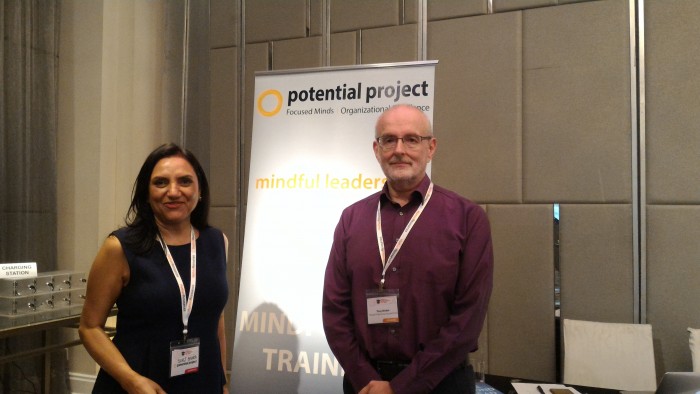 Tony Dickel, country director, Potential Project Hong Kong and China gives a presentation on using mindfulness to boost productivity.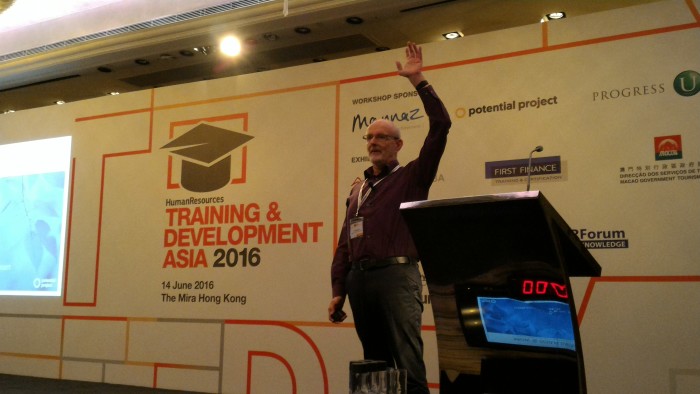 We now have CY Chan from Hong Kong Broadband Network on stage to explain how to run the L&D business.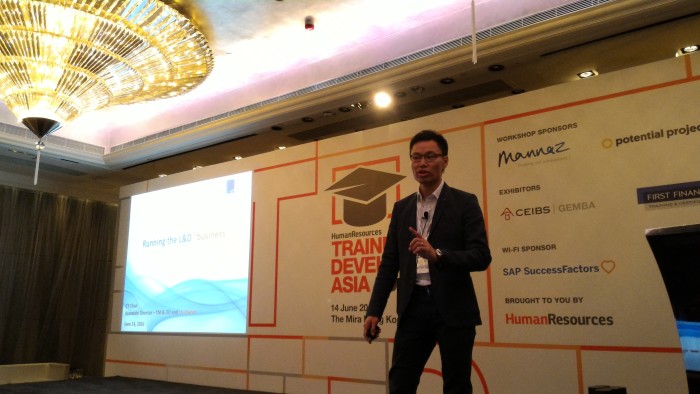 We take a tea break, and thank our sponsor Pathship. Please meet them while you're at Training & Development Asia 2016!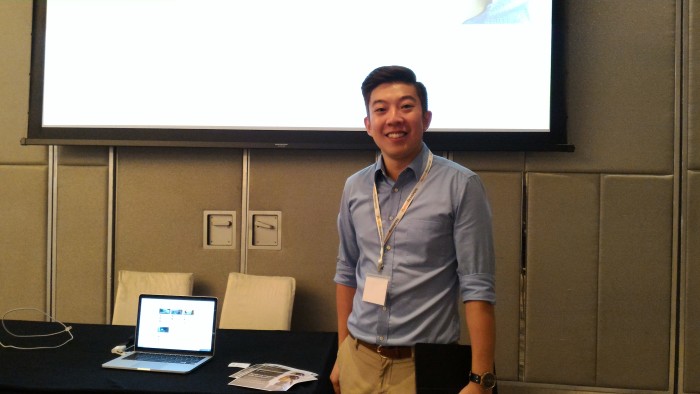 Deno Hewson, client director, Mannaz sheds light on the changing face of learning tools and the challenge to leaders and organisations.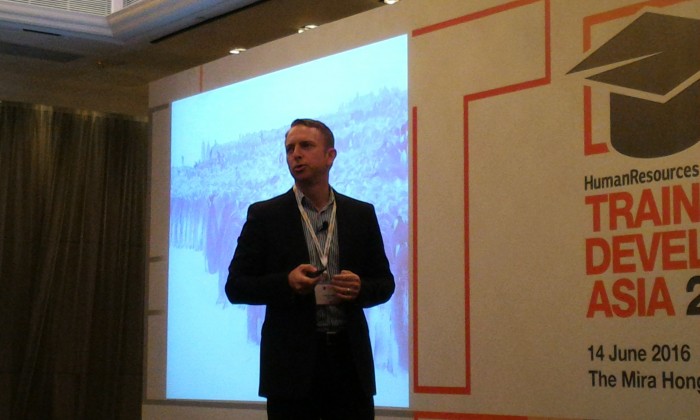 We now welcome talent and learning expert Jane Garnett, to share on developing managers and leaders in a diverse matrix organizations.
The ROI on training programme not easy to measure as their impact is long-term, Garnett's advice is to look at promotion rate 360 degree feedback employee engagement to measure the impact of training programmes.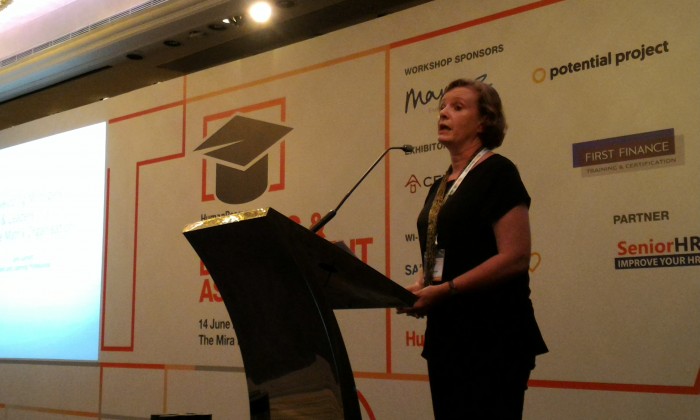 Juliana Chow, Asia Pacific learning solutions, VP global human resources, Schneider Electric kicks off the conference with tips on how to develop future leaders.
The company's training for high potential individuals is driven by engaging alumni of the programme to mentor new comers. The key  to developing leaders is that it is driven by leaders not HR.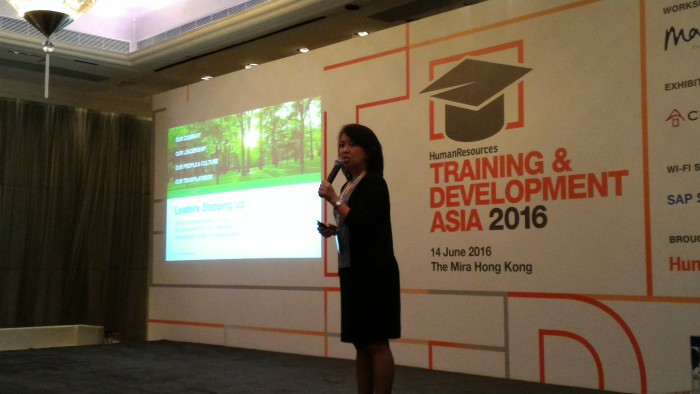 To inaugurate Training & Development Asia, Human Resources' editor Anthony Wong takes the stage to welcome all delegates, sponsors and speakers.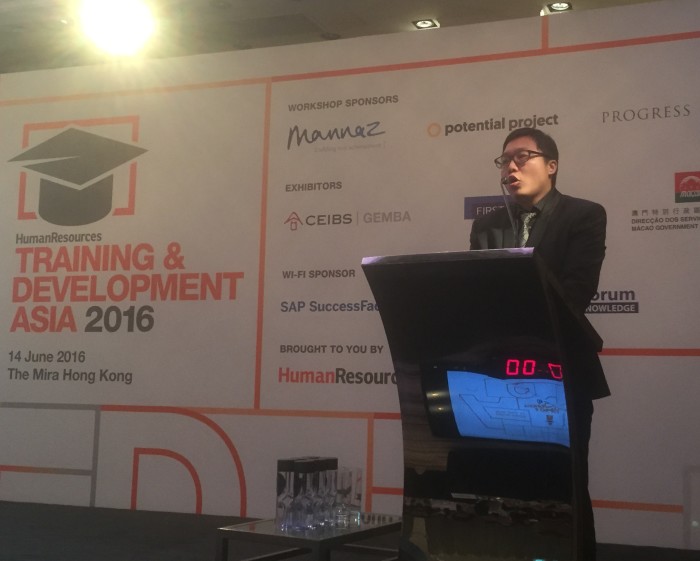 The registration counter is open and our team is all set to welcome today's delegates at Training & Development Asia 2016, Hong Kong. Live feed: bit.ly/TDAHK2016