HR Tech Interactive 2015, Asia's only regional conference dedicated to technology innovation in HR management, now makes its first ever appearance in Hong Kong.
This year's conference will see companies such as Telstra, Turner Broadcasting, Microsoft, Johnson Electric and many more talking about the latest trends in HR Technology.
On this page, you can catch live updates from the conference, brought to straight from the team in Hotel ICON, Hong Kong – all the tweets on #HRTI2015 to the top advice dished out by our speakers, and some photos through the jam-packed day.
That brings HRTI2015 to a close. Thanks to everyone who spoke, attended and supported the event! We hope you enjoyed it as much as we did!
The second panel of the day features HR heads from Turner Broadcasting Asia Pacfic,  Adidas Group, Galaxy Entertainment Group and Commonwealth Bank Australia share on leveraging  social media and video.
"Talent acquisition is about finding the best we don;t want to snoop people's facebook but social media is a useful tool to identifying talent,"  Paul Hotchan assistant vice president human resources Galaxy Entertainment Group said.
He added that social media is only a tool.  "At the end of the day companies are recruiting a person, a fancy recruitment advertisement will not get the job done, companies need to give candidates great experience," said Hotchan.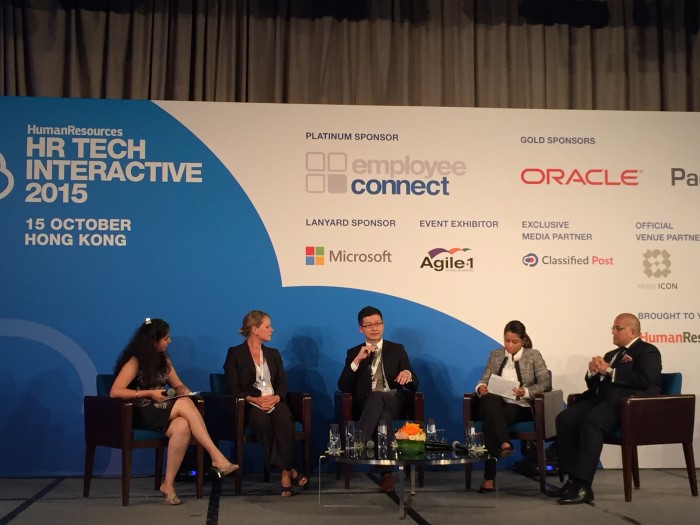 Horace Chow general manager of Microsoft Hong Kong shares how HR can play a strategic role in business performance by unlocking people potential. 
"Work is 24/7. More and more people are working remotely, as long as the job is done, they do not have to work nine to six," he said.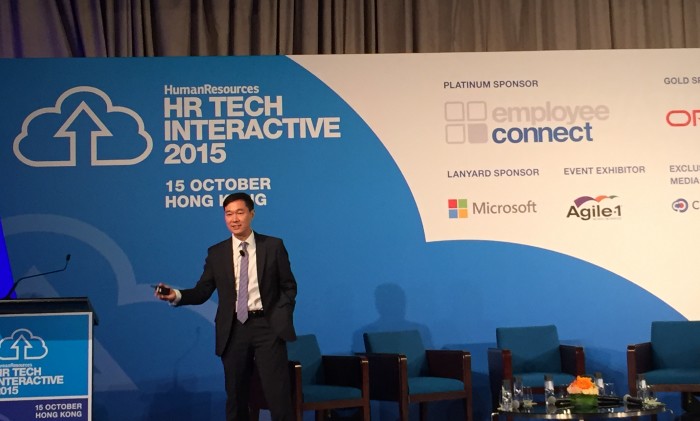 Our first panel has experts from Telstra International, Johnson Electric, Bank of America Merrill Lynch and AIA Group sharing about engaging employees using HR tech.
"Simplicity is cost efficient – and from that perspective, there's a lot more thrust for corporates to have a centralised decision making process and a centralised legal team," says Naveen Kumar, senior vice president at human resources, Bank of America Merrill Lynch.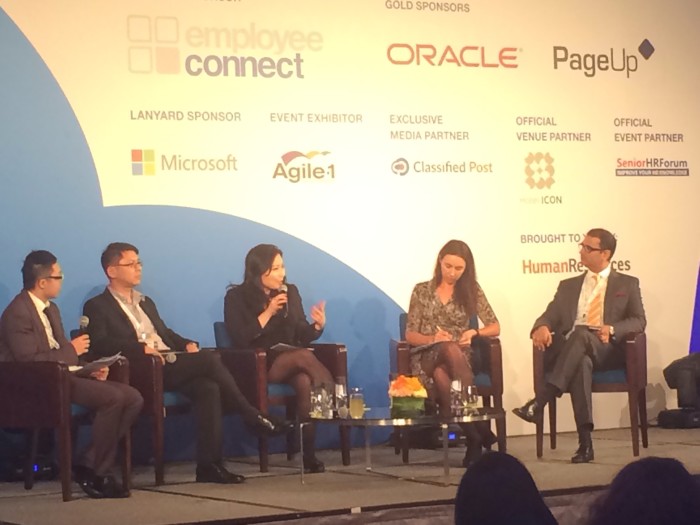 Hear about harnessing big data to predict future recruitment needs from Carl Kimball, regional vice president of PageUpPeople.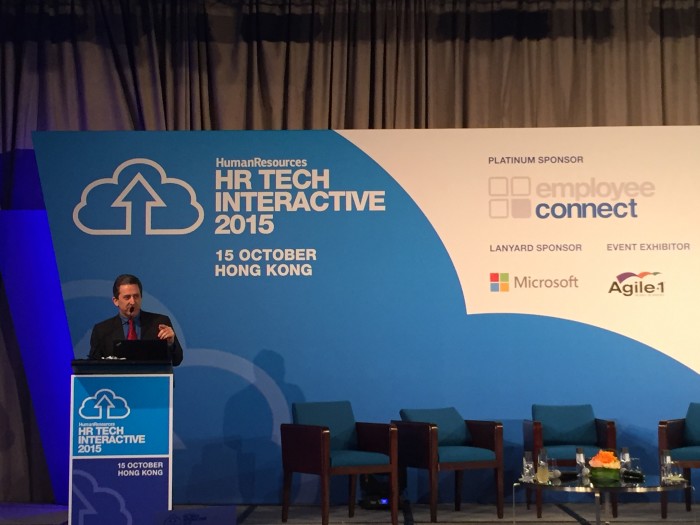 Kathleen Francis, senior director, HCM transformation of Oracle Asia Pacific takes the stage to share about the next wave of HR transformation.
"An HR digital strategy creates a social experience, where employees can share with one another on information about the company."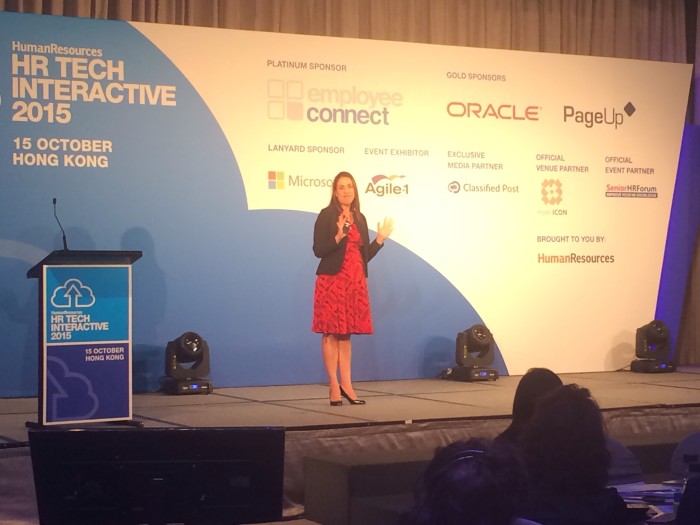 Philip Wixon of Li & Fung kick starts HR Tech Interactive 2015 with a keynote on the new HR workspace in the information driven age.
Human Resources' Hong Kong editor, Anthony Wong, opens the conference to welcome all delegates.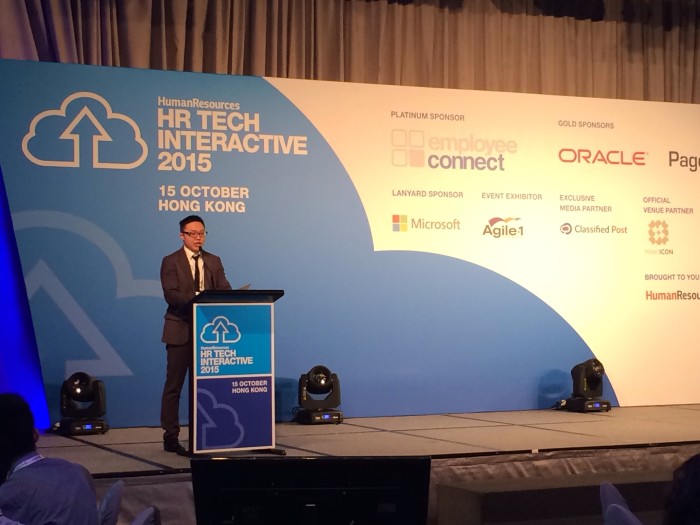 How do you know if your #learning is relevant for the #future?
Find out at the region's largest conference for HR and L&D practitioners, Learning & Development Asia, happening in September.
Register for early-bird savings now.