Navigating a corporate space can be difficult as each company has its own unique corporate culture. Communication is key when establishing your brand both internally and with clients. Jargon may seem like you have the "inside track", but it can have the opposite effect making customers and co-workers cringe.
A survey by Summit Hosting interviewed 1000 people across the US revealed which words you should remove from your daily vocabulary if you want to be taken seriously.
Nearly half of the Americans surveyed said it was better to hear office jargon spoken out loud than to read it in written form. Based on criteria of "respect, intelligence and annoyance" the words to avoid at all costs were LOL (said aloud), ping me and growth hacking/hacker.
However, if you must use jargon, "transparency," "best practice" and "touch base" were among the more acceptable expressions according to the survey.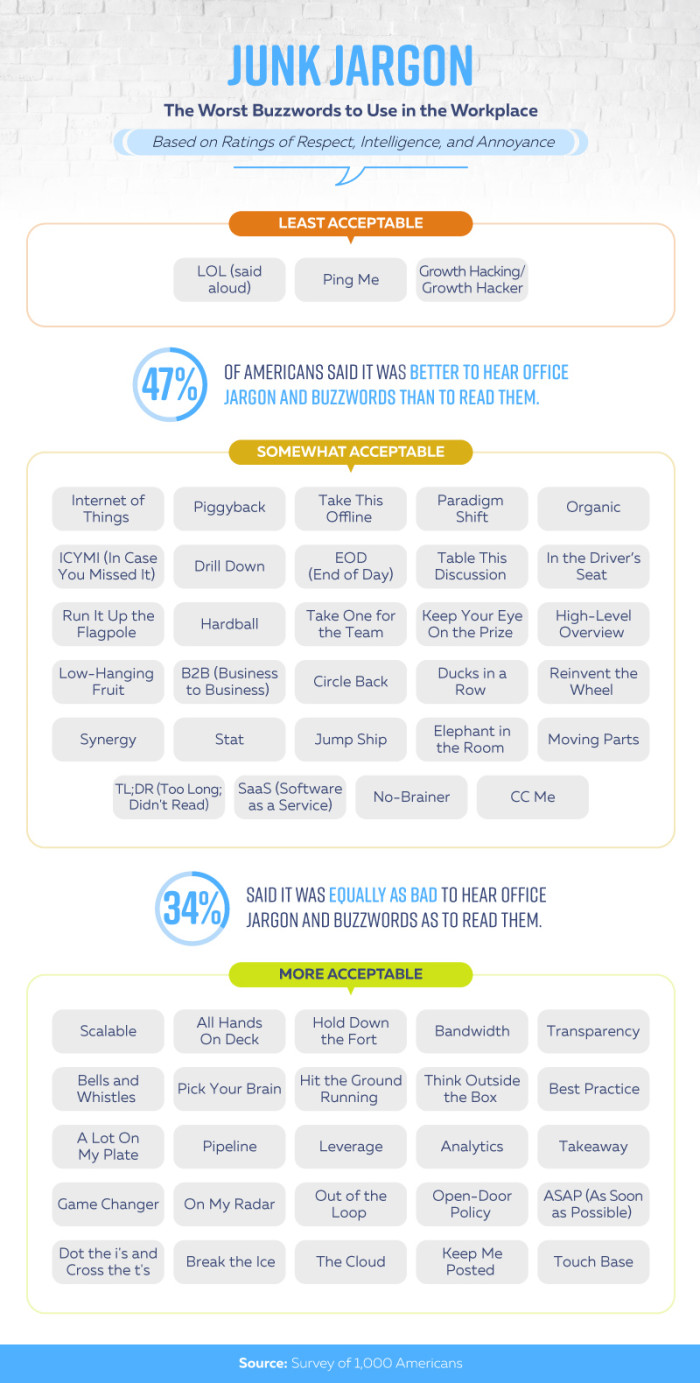 We already know that age can impact people's perceptions of you in the workplace, but together with the wrong jargon, it could negatively affect how your co-workers respect you or rate your intelligence.
The survey broke down how using jargon can adversely affect you depending on your generation. Phrases such as "LOL", "ICYMI" and "ping me" did not bode well for any generation as those who used them were deemed less intelligent, while millennials were the most criticised for using words that only they understand.
On the other hand saying "high-level overview" and "run it up the flagpole" were seen as being among the most educated jargon to baby boomers, while Gen X responded positively to sayings such as "no-brainer" and "drill down."
While millennials thought lingo such as "take it offline" and "jump ship" made colleagues sound smarter.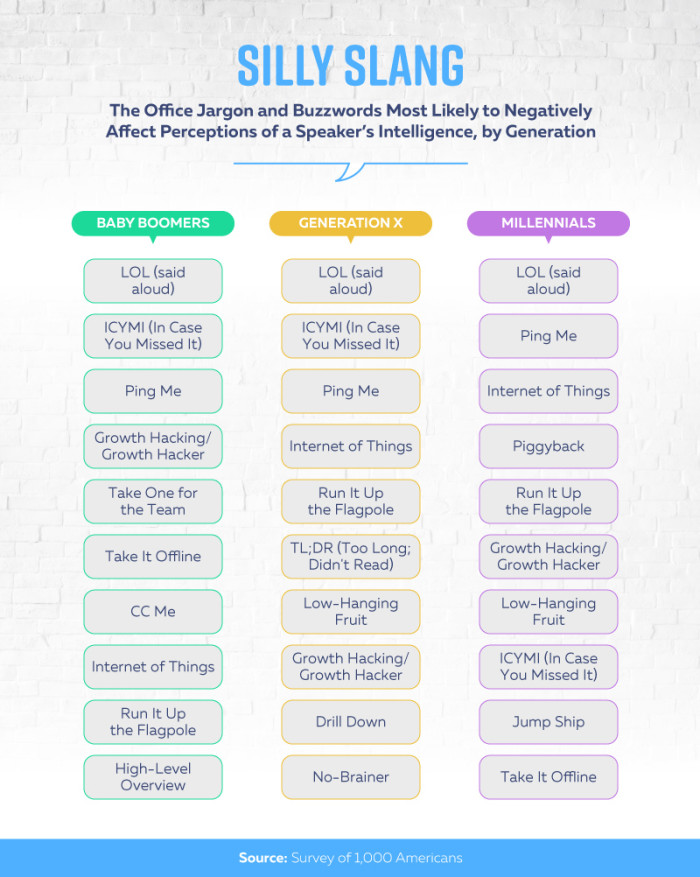 Some phrases are unavoidable when you might not have time to search for unique words to convey the same meaning. Yet, according to Summit Hosting, 16% of Americans believe using any form of jargon around their offices might hurt their careers.
Use the list of the top 10 most common buzz words below as a guide to avoiding the jargon trap.
ALSO READ: Goldman Sachs' list of what NOT to say in an email
Infographic/ Summit Hosting